Testimonials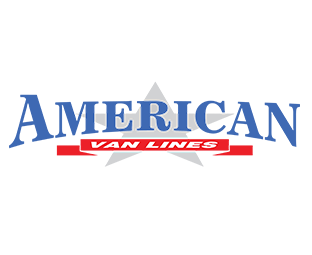 American Van Lines
954-630-0316
$$$
1,401 Testimonials
Disclosure
The reviews displayed may or may not be a complete set. Reviews may be removed if they:
i. Are abusive. An abusive review or comment is one that makes personal attacks, threatens, or harasses others, or uses profanity.
ii. Violate privacy. Reviews that mention specific names of individuals or personal information in a manner that is inappropriate and/or unrelated to the performance of the service rendered are subject to removal.
iii. Are not from a current customer.
iv. Contain material falsehoods.
v. Are deemed inappropriate.
To encourage all feedback, positive or otherwise, an equal incentive for reviews, regardless of rating, may have been provided to the reviewer.
Google reviews provided via APIs https://www.google.com/+/policy/embedded-content.html
Dallas Movers
Dallas city is known for its grandeur. As the principle economic hub of The Metroplex, the city regularly attracts visitors, soon-to-be residents and business investors to its interior. Whether business, education or the beautiful attractions of Dallas are fueling your need for Dallas movers let American Van Lines provide the relocation services you need. With twenty years of industry experience guiding our moving company, we are sure to satisfy all your moving and storage needs with professionalism and expertise.
Our movers in Dallas are certified apartment movers, household movers, corporate relocation specialists and business movers. One size does not fit all when moving. To better suite your particular needs, we treat each relocation as a unique entity.
American Van Lines executes both long distance and local moving with proficiency.
Your belongings will always be in the best of care with our movers in Dallas, Texas. American Van Lines movers are all certified packing experts. Individually wrapping each item before being placed in moving boxes ensures that your most valued possessions remain in tact throughout the process. Using the latest tools and techniques, we make certain our relocation methods are effective.
We are a full service moving company, which means that we take care of every aspect of your relocation from start to finish. Our movers in Dallas coordinate your move to keep you on schedule. No preparation is required before you move. We will dismantle all necessary furniture, such as wall units, dinning tables, bunk beds, you name it. Our movers will completely pack, load, transport, unpack and reassemble your entire home or office for one affordable moving price.
You might be reluctant to let movers into your home and understandably so. But rest assured that when an American Van Lines mover comes to your home or office they come in the most trusted name in moving. Our movers in Texas are thoroughly background checked and drug screened before becoming members of our moving team.
Some moving companies in Dallas may hire individuals to move you on a case-by-case basis, but this is not a safe practice and does not promote quality service. American Van Lines, however employ full time movers that are stringently trained and uniformed so you can always identify an authentic American Van Lines mover when you see one.
We are a Texas moving and storage company. In order to provide the complete package for your relocation, we offer state-of-the-art storage facilities, which are located across the country. Every storage facility is clean and has 24 hour security camera surveillance. Climate controlled storage units protect the condition of your furniture during a short term or long term storage lease. For maximum security and privacy we also have personal storage vaults available.
As a moving and storage company, American Van Lines not only supplies the moving services that alleviate the stress of relocating, but takes it a step further by being the single source for all your storage needs. When trying to find moving companies in Dallas, TX who can offer a full service moving, expertise and do so at affordable rates, look no further than American Van Lines.
For a free moving quote, call (888) 759-6000