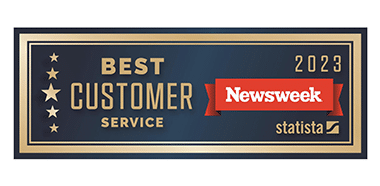 Testimonials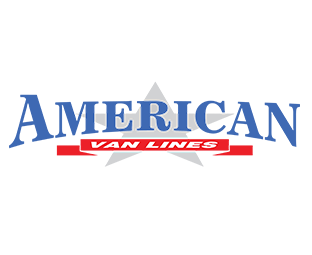 American Van Lines
954-630-0316
$$$
1,401 Testimonials
Disclosure
The reviews displayed may or may not be a complete set. Reviews may be removed if they:
i. Are abusive. An abusive review or comment is one that makes personal attacks, threatens, or harasses others, or uses profanity.
ii. Violate privacy. Reviews that mention specific names of individuals or personal information in a manner that is inappropriate and/or unrelated to the performance of the service rendered are subject to removal.
iii. Are not from a current customer.
iv. Contain material falsehoods.
v. Are deemed inappropriate.
To encourage all feedback, positive or otherwise, an equal incentive for reviews, regardless of rating, may have been provided to the reviewer.
Google reviews provided via APIs https://www.google.com/+/policy/embedded-content.html
Moving from Austin to Denver
If you're looking to make a move and experience a different climate without the culture shock that can be associated with a move to the northeast, Denver, Colorado is a perfect city for you. With a similar cost of living and general appreciation for all that is weird, Denver provides a way for you to experience a new climate, new terrain, and a new way of life in a way that is still familiar to the place that you are coming from. Take a look at our guide to make sure that you can maximize your move to find the perfect landing spot for you and your family in your new city.
How much does it cost to move from Austin to Denver?
One bedroom Apartment = 4000 pounds – $3,141
Two Bedroom Apartment = 6000 pounds – $4,311
Three Bedroom House = 10,000 pounds – $6,601
4- Bedroom House = 14,000 pounds – $8,774
* Please note: These price ranges are estimates based on thousands of move we do each year. Prices will vary based on distance (The distance between Austin, Texas to Denver, Colorado is approx. 918 miles), weight of household goods, special requests and specific moving services needed. Please fill out our free online quote form to get your detailed, personalized, no obligation, FREE moving quote today.
Understanding Factors That Affect Your Moving Costs
Since every move is unique, there are mitigating factors that can increase or reduce the cost of your estimate. Here are some key questions to ask yourself and your moving company that will affect the cost of your move.
When are you moving?
Nearly 75% of all moves happen during the summer so if you are moving during that time, you can expect your costs to be higher due to demand.
How large is your move?
Stands to reason that the size of your house would impact the cost of your move, right? Moving a 1-bedroom apartment is much cheaper than a 3-bedroom house so if you want to keep costs down, reduce the amount of rooms your movers are servicing.
What are your extra moving needs?
If you don't have time to pack or need to utilize a storage unit, services for these needs are available, but will also drive up the cost of your total move.
4 Reasons You Should Move to Denver
Anytime you move, it is expected for you to feel both fear and excitement. Especially when moving from places that have striking similarities, but also, very important differences, it is critical to have solid reasons on why this change is good for you. Here are a few of our reasons why you should take your life from Austin, TX to Denver, CO.
Outdoor Activities: With a central location and access to some of the world's best mountains, Denver offers some of the best outdoor access of anywhere in the world, regardless of the season! From hiking to skiing, a move to Denver will definitely make any adventurer pleased.
Housing: Although both cities are rapidly growing and prices are very similar, an important benefit to think about if you are in a position to buy, is that with Texas having no State income tax, they off-set that with high property taxes. If you buy a place in Denver, you could be looking at a significant amount of savings compared to a comparable place in Austin.
Music: Even though Austin is a great music city in its own right, Denver has some unique music opportunities in its own right. When moving from Austin, you can enjoy one of the world's best outdoor amphitheaters in Red Rocks, where they attract some of the best acts in music because of their one-of-a-kind venue.
Familiarity: As much as you are looking forward to something new and exciting, there is something to be said for moving to a place that offers new experiences, but within a framework that incorporates old hobbies. Both Austin and Denver boast of a vibrant beer and food scene that is attracting young professionals from all over the country. if you are making this move, you can be sure that you would have to give up things you love while you develop new interests.
The 5 Best Neighborhoods in/near Denver
Holly Hills: Located in Arapahoe county, this suburb of Denver is an excellent place to start a family. With excellent public schools, a relatively low price to buy, and access to the amenities that anyone would want from the city, Holly Hills is a great neighborhood to start your transition from Austin to Denver.
Superior: With a population 10 times the size of Holly Hills, Superior offers you the opportunity to have affordable housing and quality schools within a neighborhood that has more people and gives you a larger city feel. The median housing price is more expensive, however, with a larger concentration of renters, there are cheaper options if you are not quite ready to buy. Superior is a great option if you are a young professional looking for a quality landing spot near Denver.
Inverness: Although buying a home is rather pricey, Inverness is a great neighborhood to look at renting in if you are looking to relocate to Denver. With an urban feel and access to the restaurants, coffee shops, and nightlife that many young professionals crave, Inverness is a wonderful place to look into if you are wanting to experience some of the best that Denver has to offer.
North Park Hill: If you live by the "keep Austin weird" mantra, are looking to move to a suburb and start a family, North Park Hill is perfect for your needs. With a population that skews younger and more liberal, North Park Hill is a perfect suburb for someone that wants to have access to the city and liberal views, with a more suburban feel and quality schools. Also, with a median house price of $442,635, it is an affordable option for someone looking to make their next move in life.
Greenwood Village: As one of the larger and more established suburbs of Denver, Greenwood Village is larger than some of the other places on our list. It offers quality schools, restaurants, and a mix between suburban and urban that makes for a great place to live. However, with a median home value of $927,900, Greenwood and its amenities come at a more premium price than some of the other neighborhoods on our list.
We specialize in out of state moving and interstate moving
When moving out of state, we are able to relocate you at affordable moving rates, while maintaining the quality of our service. When moving from Austin to Denver, CO (918 miles), Austin to Boulder, CO (935 miles), Austin to Fort Collins, CO (981 miles) or Austin to Colorado Springs, CO (858 miles), call us to receive a free moving quote!