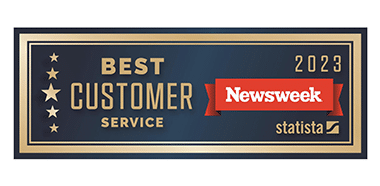 Testimonials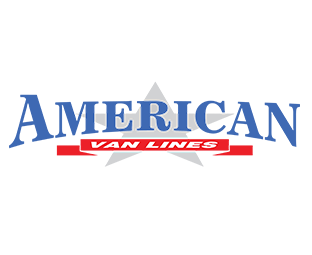 American Van Lines
954-630-0316
$$$
1,401 Testimonials
Disclosure
The reviews displayed may or may not be a complete set. Reviews may be removed if they:
i. Are abusive. An abusive review or comment is one that makes personal attacks, threatens, or harasses others, or uses profanity.
ii. Violate privacy. Reviews that mention specific names of individuals or personal information in a manner that is inappropriate and/or unrelated to the performance of the service rendered are subject to removal.
iii. Are not from a current customer.
iv. Contain material falsehoods.
v. Are deemed inappropriate.
To encourage all feedback, positive or otherwise, an equal incentive for reviews, regardless of rating, may have been provided to the reviewer.
Google reviews provided via APIs https://www.google.com/+/policy/embedded-content.html
Moving from Austin to Los Angeles
As different as Austin is from the rest of the state, moving from the south to the west coast is a move that can be both exciting and nerve-racking. You are facing a move that will be in adjustment in many areas. This can be an exciting opportunity for growth and development that you should be prepared for with the best possible information. No matter the motivation for your move, take a look at our guide to help you plan for your new life in lovely Los Angeles, California!
How much does it cost to move from Austin to Los Angeles?
One bedroom Apartment = 4000 pounds – $3,643
Two Bedroom Apartment = 6000 pounds – $5,030
Three Bedroom House = 10,000 pounds  – $7,739
4- Bedroom House = 14,000 pounds – $10,321
* Please note: These price ranges are estimates based on thousands of move we do each year. Prices will vary based on distance (The distance between Austin, Texas to Los Angeles, California is approx. 1,378 miles), weight of household goods, special requests and specific moving services needed. Please fill out our free online quote form to get your detailed, personalized, no obligation, FREE moving quote today.
4 Main Factors That Can Affect The Cost Of Your Move
The Size Of Your Job
The first and most influential factor that goes into your moving costs is a fairly obvious one. The larger the job, the more it is going to cost.
Specific Moving Needs
Another factor that can increase the cost of your move is specific moving needs. If you have specialty items such as pianos, antiques or high-value collections moving companies may charge more. Also, if you need packing or storage services, that can drastically increase your moving costs as well.
Difficulty Of Your Move
If the building that you're moving into doesn't have an elevator or isn't easily accessible for your movers you could accumulate long carry fees that will increase the cost of your overall move.
The Season Of Your Move
Since summer is by the far the busiest time of year for people to move, the time of year will impact the costs and availability of your movers to get you into your new home. If you have flexibility and want to save, choose a time to move outside of busy moving season.
4 Reasons You Should Move to Los Angeles
Making the move from an up-and-coming city, such as Austin, Texas to an established metropolis, like Los Angeles, California, is a significant adjustment, regardless of your situation. No matter your concerns, there are reasons for your move, and we have some reasons for you to be excited about in advance of your upcoming relocation.
Climate: Although Austin boasts of a mostly warm climate with moderate winters, few places on earth can match the weather of LA. With very little variation and humidity, you can enjoy the sun and outdoors all year round here. Also, if you want some snow or desert access, you are a couple hours away from changing your surroundings.
Services: When moving from Texas to California, a caution that you will hear is the tax rate in the respective states. What is not stated is that you also have effective government programs and support when you need it. If you are starting your family, you may find that the trade of in come for services works out in your family's favor.
Opportunity: As quickly as Austin is growing, it doesn't offer the kind of opportunity that LA can open up to you. From Hollywood to tech, LA can further your career in a way that your life in Austin isn't capable of matching.
Entertainment: As the entertainment capital of our country, LA not only boasts of Hollywood and being the home of the movie industry, but also, with such a large population, draws acts that few cities can match. With all of the four major sports represented, LA has the entertainment you are looking for, regardless of what you enjoy.
The 5 Best Neighborhoods in/near Los Angeles 
Santa Monica: Perfect for its mix of excellent coffee shops, family activities and nightlife options, there's lots to love about Santa Monica. Home to highly rated public schools and just under 100,000 residents, it is a rapidly growing area where more than 70% of people rent. Make sure you start your hunt for your dream apartment or home early.
Hermosa Beach: Quaint and the perfect mix of suburban and urban, Hermosa Beach presents you with that California Beach town feel with all the perks that you'd expect from one. We're talking about great weather, a low crime rate and some of the friendliest people anywhere. No matter where you find your apartment or home in Hermosa Beach, you'll be close enough to a beach.
South Pasadena: Stunning views, great schools and affordable rent summarize the allure and appeal of life in South Pasadena. As neighboring cities to Alhambra, Pasadena, and San Marino, South Pasadena gives you an epic place to call home. With tons of condos on the market here, do your part and shop around before making your decision.
Manhattan Beach: If you're looking for the perfect place to raise a family, look no further than Manhattan Beach. This Los Angeles suburb has a population of around 35,000 and a median rent of just around $2,500. While it's not cheap to live here, there are many things that make the hefty price tag worth it.
Seal Beach: If you've never heard of Seal Beach, please do a little research. Close to the airports, nightlife and great restaurants, this Orange County gem isn't close to downtown LA, but you can get there in under an hour. With the average price of rent coming in at under two thousand a month, it's worth exploring.
A nationwide moving company with superb long distance moving service
American Van Lines is a full service mover who takes care of every aspect of your relocation from start to finish. If you are moving from Austin to Los Angeles, CA (1,378 miles), Austin to Anaheim, CA (1,362 miles), Austin to Long Beach, CA (1,385 miles) or Austin to San Diego, CA (1,300 miles), give us a call to receive a free moving quote!