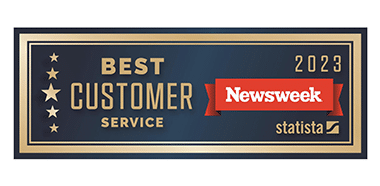 Testimonials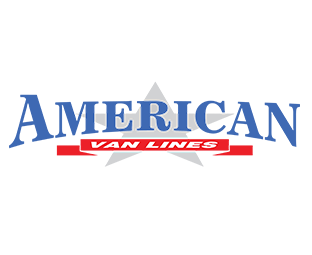 American Van Lines
954-630-0316
$$$
1,401 Testimonials
Disclosure
The reviews displayed may or may not be a complete set. Reviews may be removed if they:
i. Are abusive. An abusive review or comment is one that makes personal attacks, threatens, or harasses others, or uses profanity.
ii. Violate privacy. Reviews that mention specific names of individuals or personal information in a manner that is inappropriate and/or unrelated to the performance of the service rendered are subject to removal.
iii. Are not from a current customer.
iv. Contain material falsehoods.
v. Are deemed inappropriate.
To encourage all feedback, positive or otherwise, an equal incentive for reviews, regardless of rating, may have been provided to the reviewer.
Google reviews provided via APIs https://www.google.com/+/policy/embedded-content.html
Moving from Austin to Seattle
Making a move from the South to the Pacific Northwest comes with significant change in lifestyle and climate. Thankfully, with change comes opportunity for growth and to add new experiences to enhance you and your family's lives. If you are looking at making the move from Austin, Texas to Seattle, Washington (approx. 2,116 miles) we are here to help. From cost estimates to highlights, take a look at our rundown on all you need to know about Seattle!
How much does it cost to move from Austin to Seattle?
One bedroom Apartment = 4000 pounds – $4,549
Two Bedroom Apartment = 6000 pounds – $6,326
Three Bedroom House = 10,000 pounds  – $9,790
4- Bedroom House = 14,000 pounds – $13,110
* Please note: These price ranges are estimates based on thousands of move we do each year. Prices will vary based on distance, weight of household goods, special requests and specific moving services needed. Please fill out our free online quote form to get your detailed, personalized, no obligation, FREE moving quote today.
What Goes Into Your Moving Estimate?
While there are many factors that go into moving estimates. We have put together a few of the main ones for you to think about if you want to make your upcoming move as cost effective as possible.
Bigger Home, Bigger Move
Many moves are charged by distance, time, and the amount of rooms that are being serviced by your movers. The more things that you have that need to be moved, the more expensive the cost of your move will end up.
Harder The Job, The Larger The Cost
If you have difficult-to-move items like a pool table, piano, or antiques we may need to enlist the help of a larger crew or specialists to be able to complete your job properly. All of these extras add to the cost of your move.
All The Extras Cost Extra
Movers offer many services from packing help, to supplies, and even storage units. Just like with most things, these extra services don't come free. If you want to reduce your total cost of your move, see which of these services you can tackle on your own.
4 Reasons You Should Move to Seattle
There are plenty of reasons to get excited if you are looking at moving from Austin, TX to Seattle, WA. Whether it's a career move or for family, Seattle has many unique offerings that you will love if you are looking to relocate. Take a look at some of our favorite reasons to get excited.
Climate: Although known for its rain, Seattle boasts of a moderate climate as is typical for the west coast. If you're tired of the heat in Austin, Seattle offers just the change that you have been looking for!
Outdoor Activities: With access to both the sea and the mountains, Seattle blends a big city with outdoor adventures that you and your family will be sure to love. Whether its kayaking or skiing that you enjoy, all of it can be found in the Seattle area.
Opportunity: As one of the major high-tech hubs in the US, Seattle offers opportunities for a variety of tech-related industries. If you are looking to grow your career, this move could be the boost you need.
Music:  Coming from Austin and its formidable music scene, it can be comforting to know that things you enjoy from your old home carry over to your new life. From Jazz to Grunge rock, Seattle, Washington is a city with rich music history that you will love!
The 5 Best Neighborhoods in/near Seattle  
Sammamish Valley: Combining a dense urban feel, with top-rated public schools, and a high percentage of renters, Sammamish Valley has everything a young professional and their family could look for in a place to experience what Seattle has to offer. This neighborhood also boasts of a variety of food and nightlife options so you can enjoy the best of the city, while living in a family-friendly neighborhood.
Southeast Redmond: With a median home price of $464,037 and quality public schools, Southeast Redmond is one of the best neighborhoods in Seattle if you are looking to buy and have city access without the full urban feel. This neighborhood also boasts of Marymoor Park that has activities for you and your family to enjoy year-round.
Wilburton: Located just East of Seattle proper in Bellevue, Wilburton is a great neighborhood to consider if you want a mix of the suburban and urban. Although the housing price reflects the quality schools, parks and general amenities of the area, Wilburton is the perfect spot for young families looking for a place to start off in Seattle while not losing their access to the city for their own recreational needs.
West Lake: If part of your move is to be in the thick of city life, West Lake is the neighborhood for you. Located on the North side of the city, West Lake has access to the restaurants, nightlife, and attractions that caused you to look at Seattle in the first place. This area provides a dense urban feel, but still has quality public schools, so if you want to experience the city without giving up the benefits of suburbs, West Lake offers the best of both worlds.
 South Lake Union: Located closer to the city center than West Lake, South Lake Union offers residents a dense urban feel and is popular with young professionals. Boasting of a vibrant nightlife, quality parks, and some of the best coffee shops that Seattle is known for, it is the perfect spot to look at if you want to experience the best of Seattle.
The Most Comprehensive Interstate Moving Company in America
As professional residential movers, we move your belongings with care and sensibility. For long distance moves from Austin to Seattle, WA (2,126 miles), Austin to Redmond, WA (2,117 miles) or Austin to Tacoma, WA (2,130 miles), call American Van Lines today.