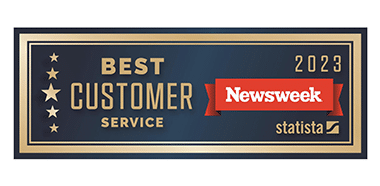 Testimonials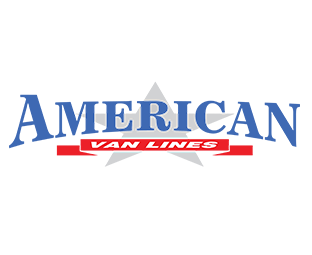 American Van Lines
954-630-0316
$$$
1,401 Testimonials
Disclosure
The reviews displayed may or may not be a complete set. Reviews may be removed if they:
i. Are abusive. An abusive review or comment is one that makes personal attacks, threatens, or harasses others, or uses profanity.
ii. Violate privacy. Reviews that mention specific names of individuals or personal information in a manner that is inappropriate and/or unrelated to the performance of the service rendered are subject to removal.
iii. Are not from a current customer.
iv. Contain material falsehoods.
v. Are deemed inappropriate.
To encourage all feedback, positive or otherwise, an equal incentive for reviews, regardless of rating, may have been provided to the reviewer.
Google reviews provided via APIs https://www.google.com/+/policy/embedded-content.html
Moving from Dallas to Denver
As you prepare to make your relocation from Dallas, Texas to Denver, Colorado happen, there are probably a million questions circulating in your head. You're probably trying to figure out things like:
How much does it cost to hire professional movers?
Should you rent a moving truck and handle the move on your own?
What happens if the moving company you hire damages all of your household goods?
If you're worrying about these kinds of things, you're not alone. At American Van Lines, these are frequently asked questions from customers. Luckily, we're here to guide you through your move to Denver and answer all of the questions that you may have.
How much does it cost to move from Dallas to Denver?
Before you can figure out the cost of your move, you must first consider the distance between Dallas and Denver (approximately 795 miles) and then factor in the size of your home and weight of your household goods. Take a look at the chart we created below for reference.
One bedroom Apartment = 4000 pounds – $3,022
Two Bedroom Apartment = 6000 pounds – $4,089
Three Bedroom House = 10,000 pounds  – $6,191
4- Bedroom House = 14,000 pounds – $8,178
* Please note: These price ranges are estimates based on thousands of move we do each year. Prices will vary based on distance, weight of household goods, special requests and specific moving services needed. Please fill out our free online quote form to get your detailed, personalized, no obligation, FREE moving quote today.
How exactly is your moving cost calculated?
Analyzing the things that contribute to the overall cost of your move can be complicated. That's why we're here to break it all down and make it simple for you. As you plan your cross country move to Denver, here are some things that can increase the cost of your move.
The Scope of Your Moving Requests: Do you know that it's possible for two people to have the same amount of household goods and the same size home and their moving costs can still be different? This is where the scope of your moving requests comes into play. If you're looking to hire a moving company that will pack and unpack your belongings, clean your old apartment when you move and provide you with storage units along the way, you will definitely pay more than someone who simply wants a crew to help them load and unload their household goods.
Making It Hard on the Movers: Do you know what a long carry fee is? It's an extra cost that's assessed to a customer when movers are forced to walk long distances just to load their household goods into the moving truck. If you make it hard for a moving company to park close to your house, have a broken elevator in your condo building or provide complicated requests to your movers on moving day, you can expect the cost of your move to increase.
Specialty Items: Have you ever tried to move a pool table up a set of stairs? What about lifting a hot tub with a few friends or a grand piano? Fact is, moving specialty items like these can be incredibly difficult and time consuming. That's why it's important to hire a team of professional movers like the ones at American Van Lines who has experience moving these kinds of items.
Why Move? Here are the Benefits of Moving to Denver
Young and Hip: More and more, Denver is becoming the go-to destination for young people looking to start a new career or pursue new life goals in a progressive city. From its great nightlife scene to some of the best sporting events in the country, Denver falls into the young and hip category rather easily. Home to some of the best breweries anywhere and tons of dispensaries thanks to the legalization of marijuana, we fully understand why people love living here.
Booming Economy: Nowadays, living somewhere with a stable economy is an even bigger deal than it usually is. With a huge tech startup scene, Denver offers tons of opportunities in the tech industry. With continual growth in the aerospace, agriculture and marijuana industries as well, this is the kind of place you want to call home if you're looking for a new lease on your career in an established or a startup industry.
Amazing Restaurants: If you like going out to eat and trying new kinds of food, Denver is definitely a good place to move to. Whether you hit one of the eateries at Euclid Hall or find one of the new hotspots in The Buckhorn Exchange, Denver presents more than its share of cool areas with tons of great restaurants. Known for great Mexican restaurants, Denver is a proud home to some of the best restaurants in the country.
The 7 Best Neighborhoods in Denver, CO
Even after finding moving help and deciding that Denver is your next destination, you likely won't get too excited about it until you decide what neighborhood you're moving to and find a new apartment or home. With so many options, this can be somewhat overwhelming. Luckily, we are here to help. Here's our list of the 7 best neighborhoods in the Denver area.
Holly Hills: If you're a fan of rural living, Holly Hills, CO may be right for you. With a population of approximately 3,000 people, it gives you the small town feel with friendly neighbors, a great sense of community and top-notch public schools. Regardless of whether you're a single professional who works from home and wants to escape the hustle and bustle of the city life or you're raising a young family and you need somewhere that's safe, Holly Hills definitely fits.
Inverness: Located in Arapahoe County, Inverness has all of the tools needed to be a great place to live. Complete with an urban feel, Inverness is one of the most diverse neighborhoods near Denver. With a median household income of $98,000, you can certainly make a good living here no matter what you do. With rent average approximately $1,600, it is affordable when compared to other cities in the Denver area.
Cherry Creek: What makes Cherry Creek one of the best places to live in Colorado? For some, it is the affordable rent. With median rent coming in at around $1,500, it is an excellent place to find a nice apartment on a budget. For others, Cherry Creek ranks highly due to its unmatched diversity. No matter where you're from or what race you identify with, you'll feel at home in Cherry Creek. Then there's the mix of highly ranked schools and quality restaurants. Why don't you visit and see what you love about it for yourself?
Superior: What an appropriate name! As one of the best places to live in Denver, Superior offers an excellent school system, some of the best parks in the city for outdoor activity and a sparse suburban feel that so many people value. With a variety of grocery stores, restaurants and everything you need nearby, living here makes for an easy commute no matter where you're going. This is the kind of place where you'll want to grow old!
Greenwood Village: Are you looking for a neighborhood with a fun nightlife scene and friendly neighbors? If so, Greenwood Village fits the bill. A rare combination of hip and young yet quiet and welcoming, this is a diverse neighborhood where residents truly care and look out for each other. With many new condos being developed and lots of homes on the market, you should be able to find your new home without too much trouble.
Centennial: If you're looking for a place to buy a home near Denver, Centennial may be your best bet. With a booming housing market, you may be able to score your dream home at a price you won't believe. With a population of just over 100,000, Centennial has all of the attractions you would expect from an up and coming suburban neighborhood. From happy hour at a local bar to a romantic dinner at one of the best restaurants downtown, you'll love living here.
Highlands Ranch: This Douglas County gem is easily one of the most attractive neighborhoods near Denver. While 80% of the residents here own their home, there are some great, modern rental options on the market as well. Although there are other cities on our list that are more diverse and boasts more of a nightlife scene, Highlands Ranch is second-to-none when it comes to its friendly neighbors and caring community.
Let American Van Lines Handle Your Move
When you leave your move to us at AVL, you will be trusting a team of moving professionals with years of hands on experience. Not only is our entire team knowledgeable, but we are long distance moving experts who know what it takes to complete your move to your satisfaction.
Whether you're moving from Dallas to Aurora, CO ( 793 miles), Dallas to Colorado Springs, CO (724 miles) or Dallas to Albuquerque, NM (649 miles), AVL will be standing by to make your long distance move easy.