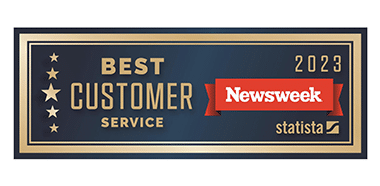 Testimonials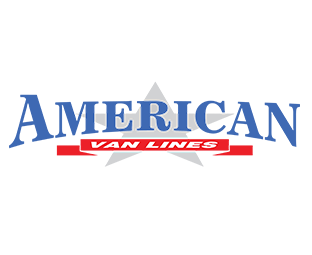 American Van Lines
954-630-0316
$$$
1,401 Testimonials
Disclosure
The reviews displayed may or may not be a complete set. Reviews may be removed if they:
i. Are abusive. An abusive review or comment is one that makes personal attacks, threatens, or harasses others, or uses profanity.
ii. Violate privacy. Reviews that mention specific names of individuals or personal information in a manner that is inappropriate and/or unrelated to the performance of the service rendered are subject to removal.
iii. Are not from a current customer.
iv. Contain material falsehoods.
v. Are deemed inappropriate.
To encourage all feedback, positive or otherwise, an equal incentive for reviews, regardless of rating, may have been provided to the reviewer.
Google reviews provided via APIs https://www.google.com/+/policy/embedded-content.html
Moving from Dallas to Las Vegas
Moving cross country takes a lot of time, effort and in some cases money. At American Van Lines, we want to do our part to ensure that your relocation from Dallas, Texas to Las Vegas, Nevada is as easy as possible for you. As a long-standing moving company, we understand the worry and stress that people feel when they think about the moving process. Let's start by talking about money so you can establish your budget.
How much does it cost to move from Dallas to Las Vegas?
The distance between Dallas and Las Vegas is 1,222 miles. However, when it comes to estimating your moving costs, you have to take a lot more into account than the distance. Please see the chart below to see estimates for your move based on the size of your home. This will help to give you a baseline for how much you can expect to pay as you form your budget. 
One bedroom Apartment = 4000 pounds – $3,530
Two Bedroom Apartment = 6000 pounds – $4,868
Three Bedroom House = 10,000 pounds  – $7,482
4- Bedroom House = 14,000 pounds – $9,972
* Please note: These price ranges are estimates based on thousands of move we do each year. Prices will vary based on distance, weight of household goods, special requests and specific moving services needed. Please fill out our free online quote form to get your detailed, personalized, no obligation, FREE moving quote today.
How are moving cost calculated?
In an attempt to make you even more comfortable with your upcoming move, we want to leave no stone unturned as we explore potential moving fees that you should look out for. Here are some other things that could impact the cost of your move. 
Size of your home
As illustrated in the chart above, the size of your home/the amount of household goods you have directly affects the cost of your move. The more goods that you need relocated, the more expensive your move will be. This is the main reason why a 3 bedroom home will cost more than someone moving out of a studio apartment.
Hard to Move Items
There's a drastic difference between moving a pile of boxes with kitchenware and the components of your house and having to move a pool table or a hot tub. Quite frankly, not all items are created equally and professional movers can attest to this. If you have a bevy of hard to move items, you can expect it to cost you. 
The Specifics of your Move
Relocating from Dallas to Las Vegas can come with many layers. Maybe you need storage units because your new place won't be ready for a month and you need to stay with a friend. Or perhaps you are part of a corporate relocation and details need to be worked out between the moving company and your employer. Whatever the case, your moving needs will increase or decrease the cost of your move. Remember to pay attention to things that can lead to additional fees such as broken elevators or having the movers park too far away from the house due to construction.
Top 3 Reasons to Move to Las Vegas 
Entertainment: There's no secret that Las Vegas is one of the entertainment capitals of the world. Whether you're eager to try your luck at world class casinos or you want to see some of yours favorite musical acts perform live, Las Vegas is certainly the place to do it. When you move to Vegas, there won't be a dull moment, unless you want one.
Economy: With so much focus on nightlife and entertainment, it makes perfect sense that Las Vegas is a hub for employment as well. Home to so many hotels, stadiums, casinos and more, there's ample opportunity to land the job of your dreams. With the economy being so unstable in other parts of the country, moving to Las Vegas provides a sense of stability that other major cities simply can't offer.
Diversity: People move to Las Vegas from all over the world. In essence, this provides a level of diversity that's unmatched by most American cities. A progressive melting pot of sorts, Las Vegas is welcoming to all lifestyles and people from all walks of life. No matter where you're from or what you believe in, you'll likely find a community here that makes you feel at home.
Exploring the Best Neighborhoods in Las Vegas 
Speaking of finding a community, we know that deciding exactly where to live in any city can be tough. That's why we've put together a short list of the best neighborhoods in Las Vegas to make your search easier.  
Green Valley Ranch: Home to less than 15,000 residents, Green Valley Ranch provides the kind of quiet community that's perfect for raising a family. This sparse suburban area is perfectly located for easy access to the Vegas strip but allows you to stay isolated when you please. With the median rent coming in at less than $1,600, you can find a nice apartment here at a great rate.
Henderson: Located in Clark County, Henderson, Nevada puts the diversity of the Las Vegas area on full display. Home to people from all walks of life, this is the kind of place where residents will make you feel welcome. Although more than 60% of residents own their homes, there is a pretty good rental market here with median rent coming in around $1,300.
Spring Valley: Spring Valley is a centrally located gem that's close to the Las Vegas strip, less than 10 mins from China Town and about 7 miles away from the University of Nevada. With that being said, it makes perfect sense why so many people want to live here. With no shortage of stores, restaurants and great parks, this is the kind of community we all desire.
Enterprise: If you're looking for somewhere quiet with friendly neighbors and minimal traffic, Enterprise is the perfect place for you. Located in Clark County, it's less than 20 mins away from the Las Vegas strip and the new Raiders stadium. As a rapidly growing area, tons of new apartment buildings are being constructed. This should increase your chances of finding a place you love rather easily.
Paradise: Who wouldn't want to live in Paradise? Located in close proximity to the University of Las Vegas Nevada, Paradise has the energy and diversity of a college town complete with quiet neighborhoods and beautiful homes. Regardless of whether you're looking for somewhere to raise a family or you're single and moving to Las Vegas for work, you'll love all that Paradise has to offer.
Winchester: If you're looking for a community with a lot of nightlife options, Winchester isn't for you. However, if you want a quiet community with neighbors who really care, this is the ideal place to call home. With everything you need in walking distance, you can take full advantage of the great local restaurants and outdoor recreational areas.
Whitney: Whitney is the kind of neighborhood that's all about convenience. With tons of stores, gas stations and restaurants all over the city, you'll be able to take a walk or short drive to get whatever you need ok a given day. It is also known as one of the more diverse areas near Las Vegas as it attracts different races and cultures on a yearly basis.
Don't Hesitate 
If you're unsure about your future in Las Vegas and want to look into other cities nearby, we would be more than happy to accommodate your long distance move to wherever you see fit. At American Van Lines, we have experiencing headlining moves from Dallas to San Bernardino, CA (1,383 miles), Dallas to Riverside, CA (1,370 miles) and Dallas to Anaheim, CA (1,420 miles).