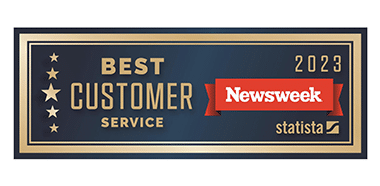 Testimonials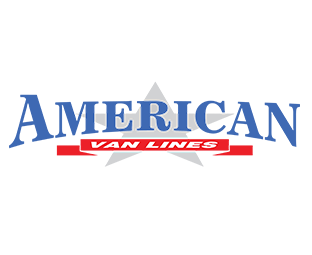 American Van Lines
954-630-0316
$$$
1,401 Testimonials
Disclosure
The reviews displayed may or may not be a complete set. Reviews may be removed if they:
i. Are abusive. An abusive review or comment is one that makes personal attacks, threatens, or harasses others, or uses profanity.
ii. Violate privacy. Reviews that mention specific names of individuals or personal information in a manner that is inappropriate and/or unrelated to the performance of the service rendered are subject to removal.
iii. Are not from a current customer.
iv. Contain material falsehoods.
v. Are deemed inappropriate.
To encourage all feedback, positive or otherwise, an equal incentive for reviews, regardless of rating, may have been provided to the reviewer.
Google reviews provided via APIs https://www.google.com/+/policy/embedded-content.html
Moving from Dallas to San Diego
If you're looking to relocate from Dallas, Texas to San Diego, California (1,358 miles) let us be the first to congratulate you on your choices. You're leaving one great city for another and regardless of your reasons for making the cross country move, there's no doubt that you'll enjoy all that San Diego has to offer.
At American Van Lines, we're here to do everything we can to make your moving process easier. From providing you with quality moving tips to being the team that safely gets your household goods to San Diego, everything will be easier with us on your side.
Let's get started by figuring out the cost of your move based on the size of your home.
How much does it cost to move from Dallas to San Diego?
One bedroom Apartment = 4000 pounds – $3,643
Two Bedroom Apartment = 6000 pounds – $5,030
Three Bedroom House = 10,000 pounds  – $7,739
4- Bedroom House = 14,000 pounds – $10,321
* Please note: These price ranges are estimates based on thousands of move we do each year. Prices will vary based on distance, weight of household goods, special requests and specific moving services needed. Please fill out our free online quote form to get your detailed, personalized, no obligation, FREE moving quote today.
3 Things that can Impact the Cost of Your Move  
While to some, calculating the cost of a move may seem complicated, it is rather quite simple. Ask yourself these three questions before you move to understand how you can hike up the overall price. 
Is it time to de-clutter? When the time comes for you to relocate, it is the perfect opportunity for you to reassess what you really need and fight your need to hold on to things you'll never use. Whether it's a collection of clothes in your closet that you haven't worn in 3-5 years, bedding that your grandparents gave you that you've been meaning to get rid of or an excess of broken toys that your kids no longer have interest in, we all have a bevy of things that we can probably get rid of. Eliminating the clutter in your life means less things to move. This results in less household goods for movers to relocate which saves you money.
Am I making things harder? Remember, the more complicated you make the moving process, the more money you may be costing yourself in the process. Are you an indecisive person who constantly changes their mind about the moving services they want? Or maybe your elevator in your building is broken and you didn't notify the moving company ahead of time. Things like this can all lead to an increase in your bill. As the customer, you have the power but you should also do whatever you can to make your move as smooth as possible for the sake of everyone involved.
Are my items too difficult to move? Let's be honest, not all household items are created equally. For instance, it may be easy to move an accent chair into a moving truck but how easy do you think it is when you need to move a pool table or a hot tub? Specialty items present extra challenges for professional movers which in turn means an increase in price during your move. Other specialty items include hot tubs, fine art and special artifacts that require unique handling during transport
Top Benefits of Moving to San Diego
Beautiful Weather: Whenever San Diego is mentioned, someone is bound to bring up that it has some of the best weather anywhere. On a typical San Diego Day (75 degrees), you can enjoy everything from a picnic in the park with friends to a nice long outdoor workout with a cool breeze. Honestly, why wouldn't you want to live in a city that presents you with this kind of amazing weather?
The Great Outdoors: As we hinted above, enjoying the great outdoors goes hand-in-hand with excellent weather. From the beautiful ocean views at The Torrey Pines Hiking Trail to 22 glorious miles of hiking trails at the Los Penasquitos Canyon Preserve, San Diego invites you to get outside and be active.
Excellent School System: Did you know that there are 5 San Diego school districts that are ranked in the top 30 in all of California? So, no matter what neighborhood you decide to call home, you'll have access to some of the best schools in the country. Give your kids the best chance at a great education by making San Diego your next home.
The 7 Best Neighborhoods in San Diego, CA
As you begin to think about life in San Diego, none of it will be as magnificent as you want unless you find a neighborhood that you really love. This is where we come into play. In an effort to make your move as stress-free as possible, we've compiled a list of the 8 best neighborhoods in all of San Diego.
Solana Beach: This San Diego suburb is home to less than 15,000 people – giving you the kind of family-friendly environment where you can raise a family. Home to some of the best restaurants and bars in the state, Solana Beach provides you with a wonderful home regardless of whether you're young and single and looking to enjoy life or you're eager to settle down with your partner and kids, you'll be able to find balance here.
Encinitas: With the median rent of less than $2,000, Encinitas is one of the more affordable suburbs in San Diego. Located just miles away from the beach, you can look forward to getting some sun and enjoying the beautiful waters anytime you see fit. Known for its excellent farmers market scene, you can look forward to buying fresh produce from local farmers before you cook that next big meal for family and friends.
Coronado: One of the more popular entries on our list, Coronado isn't the most affordable place to live in San Diego but it certainly is worth the price tag. With average rent coming in around $2,500, finding a place here may be challenging depending on your budget. However, if you can afford it, this is a marvelous place to call home. With its low crime rate and some of the most coveted schools in the state, it is rich with small town charm that's undeniable.
Del Mar: Home to less than $5,000 residents, Del Mar presents you with the exclusivity and privacy that you desire and deserve. Decorated by great beaches and countless nature preserves, you'll definitely enjoy all that Mother Nature throws at you while you're here. Highlighted by its many upscale neighborhoods, this is the kind of place where you can chase your dreams and grow old in luxury and charm.
Carlsbad: Out of all the great neighborhoods on our list, this one is definitely the most family-friendly of the bunch. From weekend soccer and football games to farmers markets and birthday parties, Carlsbad is the kind of place that you've been looking for. Home to nearly 115,000 residents, it also happens to be one of the more diverse neighborhoods in San Diego. So, no matter where you're from or what you look like, you'll feel perfectly at home here.
Rancho Santa Fe: Are you looking for an historic neighborhood where residents really care? If so, Rancho Santa Fe is ideal for you. With an excellent sense of community, this is a family-friendly neighborhood that takes pride in planning community events to bring everyone together as often as possible. Known for its many pricy residences, it's important to shop around a bit before you commit to ensure that you're staying within your budget.
Fairbanks Ranch: Small and cozy, Fairbanks Ranch stuns as the kind of neighborhood you've been dreaming of. A rural town with excellent local bars and restaurant options, it is perfect for anyone looking to settle in and focus on work and family. With 6 excellent public high schools serving the area, there's no shortage of great options for your kids.
We're Standing By to Help You
As you plan to make your move to San Diego, having American Van Lines in your corner makes all the difference in the world. There's no reason that you should have to worry about renting a moving truck, lifting heavy furniture or moving cross-country on your own. Let us do the heavy lifting so you can relax.
Whether you're moving from Dallas to Oceanside, CA (1,386 miles), Dallas to Chula Vista, CA (1,359 miles) or Dallas to Lemon Grove, CA (1,350 miles), AVL will be standing by to make your long distance move easy at an affordable rate.