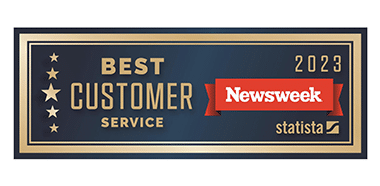 Testimonials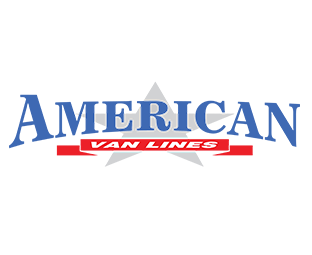 American Van Lines
954-630-0316
$$$
1,401 Testimonials
Disclosure
The reviews displayed may or may not be a complete set. Reviews may be removed if they:
i. Are abusive. An abusive review or comment is one that makes personal attacks, threatens, or harasses others, or uses profanity.
ii. Violate privacy. Reviews that mention specific names of individuals or personal information in a manner that is inappropriate and/or unrelated to the performance of the service rendered are subject to removal.
iii. Are not from a current customer.
iv. Contain material falsehoods.
v. Are deemed inappropriate.
To encourage all feedback, positive or otherwise, an equal incentive for reviews, regardless of rating, may have been provided to the reviewer.
Google reviews provided via APIs https://www.google.com/+/policy/embedded-content.html
Moving from Houston to Los Angeles
Cost, Best Places to Live & More
So, you're looking to make the jump from Houston, TX to Los Angeles, CA. This an exciting time in your life as you look forward to new beginnings and we want to make sure your transition goes as smoothly as possible. At American Van Lines (AVL), our goal is to help facilitate your cross country move with our hardworking professional movers while providing valuable information along the way. Let's start by helping you determine your budget and then we'll move into some things you should know about your soon to be new home.
How much does it cost to move from Houston to Los Angeles?
Creating a moving budget can be complicated but it's not impossible. Step 1 in this process is to try to estimate how much it will cost for you to hire a moving company to help you move. The average cost of moving from Houston to Los Angeles (1,546 miles) is listed below based on the size of your apartment or home. Please note, these are estimates and there are other factors that can impact the cost of your move.
One bedroom Apartment = 4000 pounds – $3,485
Two Bedroom Apartment = 6000 pounds – $4,850
Three Bedroom House = 10,000 pounds  – $7,050
4- Bedroom House = 14,000 pounds – $9,365
* Please note: These price ranges are estimates based on thousands of move we do each year. Prices will vary based on distance, weight of household goods, special requests and specific moving services needed. Please fill out our free online quote form to get your detailed, personalized, no obligation, FREE moving quote today.
What affects the price of your move?
Every seasoned moving company knows that there are various factors that come into play when determining the final cost of your move. Here's our list of the top 5 things that can cost the price of your cross country move to fluctuate.
Size Matters: This one should go without saying and is probably the most obvious entry on our list. As illustrated in the table above, the bigger your home, the more household goods you'll likely have. Consequently, larger homes often mean more work for the movers and a more robust inventory list. Think of it like this: More rooms mean more things to pack and more things to lift which equals more money.
How Far Away? Most moving companies will charge based on the distance between your old home and your new one. The greater the distance, the more expensive your move is destined to be. For instance, a move from Sugar Land in Houston to Calabasas in Los Angeles (1,569.78 miles), would cost less than a relocation from Kingwood in the Houston area to Redondo Beach, CA (1, 580miles).
Special Requests: If you have antiques, fine art or hard-to-move items such as pool tables and hot tubs that need to be moved, you can rest assured that it will cost you. Moving specialty items requires a special skillset. With a proven company like AVL, you can rest assured that your prized possessions will be properly wrapped, packed and transported to Los Angeles.
More Moving Services: There's a difference between someone who plans to pack all of their items on their own and someone who hires a moving company to do the packing for them. This is just one example of additional fees that can exist and hike up the price of your move.
Making Things Difficult: Do you suddenly need to move in sooner and need an expedited delivery date? Or maybe your driveway is too narrow so the movers have to park far away and lift your goods a longer distance than usual (long carry fee). Either way, you can expect the cost of your move to increase. Do your best to facilitate a smooth moving process and advise your movers of anything in advance that could complicate the move.
What are the benefits of moving from Houston to Los Angeles?
As you prepare for your move to Los Angeles, we understand that you may be a bit sad about leaving some friends, family and coworkers behind. But, trust us when we say that LA will bring lots for you to be excited about.
Excellent Weather: While Houston provides many hot days for you to enjoy in the summer months, few cities will give you that rare blend of sunny days and cool nights like LA will. From hanging out by the pool or beach with your best friends to enjoying drinks by a fire outdoors at night, Los Angeles weather is something out of a storybook that dreams are made of. Get ready to rock your favorite shorts with a light sweater often here!
Entertainment Galore: From scoring tickets to your favorite concert at The Staples Center to enjoying a baseball game at the Dodger's Stadium, life in LA gives you an unlimited amount of ways to keep yourself busy and entertained. With tons of free museums in the city, annual events like the California Strawberry Festival and weekend escapes at the Santa Monica Pier, you'll quickly learn to love life in the city of Angels. If you're looking to get outside and be active, get selfie ready for your jog at the popular Runyon Canyon Park or unwind at Elysian Park, Lake Hollywood Park or any of the other options in the beautiful city.
Job Opportunities: While many people relocate to Los Angeles each year for a job, there are thousands who choose LA as a place to chase their dreams. If you happen to fall into this category, you'll find that LA has tons of opportunities for you. Regardless of whether you're looking for a bartending gig while you attend college, your first acting gig or you're eager to score your next teaching position at a local high school, you'll definitely find plenty of opportunity here.
What are the best neighborhoods in Los Angeles, California?
As you plan your cross country trek to Los Angeles, we realize that finding the right neighborhood is one of the most important things on your to-do-list. After all, the area that you call home will directly impact your happiness and quality of life. Here are some of the best neighborhoods in Los Angeles that you should consider.
Miracle Mile: Miracle Mile is centrally located and lies at the intersection of the entire city. It is extremely walkable with ample access to transit and highways – making it easy to get wherever you need to go. Home to many new condos, it also features eateries and cultural destinations such as the Los Angeles County Museum of Art (LACMA), the La Brea Tar Pits and the festive West Hollywood scene.
DTLA: Downtown Los Angeles (DTLA),  is the financial center of the city. It is burgeoning with new nightlife and venues like Staples Center, LA Live and the Music Center. This neighborhood has a very urban, upbeat, New York City feel but with the warmth and charm of LA. This is another very walkable area that has easy access to all transit options.
Silver Lake: Known to locals as hipster central; Silver Lake is a mecca for art enthusiasts. Home to many great nouveau fusion eateries, with a sprinkling of speakeasy locales, and vegan cuisine, there's something special about this rapidly growing area. Home to various hiking and bike trails, you can also look forward to enjoying the great outdoors here.
Arts District: Located to the east of DTLA along the banks of the LA River, the Arts District is the perfect neighborhood to find a great deal on a modern condo. Formerly a warehouse district, this place has come alive with abounding reconverted lofts, bars, specialty retail and brewhouses. It's an emerging neighborhood with lots of character and art that you'll fall in love with.
Los Feliz/Atwater: With an average one bedroom rent at $1800, Atwater is a special neighborhood that's more affordable than other locales in Los Angeles. Arguably is the most traditional neighborhood in the area, Atwater is popular with young families and has something for everyone. Again, this neighborhood is very walkable and sits adjacent to Griffith Park's trails, observatory and vast grounds.
Playa Vista: Playa Vista is known as Silicon Beach for its vast number of tech companies taking up residence there as well as a multitude of creative agencies. Living here gives you access to a lot of amenities, access to the beach and you'll be in close proximity to Los Angeles International Airport (LAX). However, it should be noted that this is one of the more expensive neighborhoods to live in on our list with the average one bedroom costing well over $2300.
Baldwin Hills/View Park: Baldwin Hills is a fave among locals for good reason. It is diverse, friendly and rapidly growing. Known as the Black Beverly Hills, it has undergone a lot of gentrification in the last few years and has tons of new housing options for you to choose from. With beautiful homes ranging from modern contemporary to Spanish with rolling hills and views of the entire city, this neighborhood is a sight to behold. With just a quick drive down the hill you can be in downtown, at the airport, on the westside, or in the historic Leimert Park area. You can hike in the neighborhood or walk over to Kenneth Hahn Park and catch up on some exercise.
Beverly Grove: Located at the center of the city, living in Beverly Grove gives you easy access to the beach and the east side. With an average one bedroom renting for around $2700 a month, it is pricy but worth it. Home to a gigantic outdoor mall, one of the best Farmers Markets in the entire city and a wide variety of nationally acclaimed restaurants, living here makes your move worth it.
Things You Need to Know About Moving to Los Angeles
As you can see, moving to LA will give you an amazing amount of options and opportunities. If you hire a well-trained moving company like AVL, you can leave the heavy lifting to us so you can focus on all the exciting new changes that are ahead of you.
In fact, your jump to LA will give you access to various weekend getaway destinations nearby.
In under an hour, you can drive from LA to beautiful Malibu (39 miles). Home to Malibu Lagoon State Beach, Zuma Beach and tons of stunning parks, this is the perfect escape for some relaxation and sightseeing with a nice, more relaxed pace.
If you don't mind a slightly longer drive, keep going and make the trek from LA to San Diego. Located only 120 miles away, you can get to San Diego in less than two hours – making it ideal for a day trip with friends on your day off. Whether you spend the day at Immense Balboa Park, browse the cities art galleries or spend the day at SeaWorld, you'll love the options San Diego provides.
If you have even more time to burn, why not make the easy trip to Las Vegas for a few days. Located 270 miles away, Vegas is a 4 hour drive and gives you access to the world's best casinos and nightlife! Catch an afternoon show, go zip-lining or eat your way through must visit restaurants before you return to home in Los Angeles.
Time to Move.
Now that we've went over the cost, best neighborhoods and some of the things you can look forward to LA, you should be ready to put your move in motion. If you decide it's not the right destination for you from Houston, consider nearby cities with lots to offer like San Francisco (1,927 miles), Sacramento (1,930 miles) or the aforementioned Las Vegas (1,456 miles).
With American Van Lines in your corner, the moving part will be easy no matter where you decide to go.