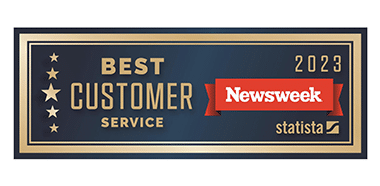 Testimonials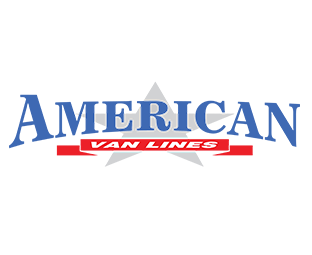 American Van Lines
954-630-0316
$$$
1,401 Testimonials
Disclosure
The reviews displayed may or may not be a complete set. Reviews may be removed if they:
i. Are abusive. An abusive review or comment is one that makes personal attacks, threatens, or harasses others, or uses profanity.
ii. Violate privacy. Reviews that mention specific names of individuals or personal information in a manner that is inappropriate and/or unrelated to the performance of the service rendered are subject to removal.
iii. Are not from a current customer.
iv. Contain material falsehoods.
v. Are deemed inappropriate.
To encourage all feedback, positive or otherwise, an equal incentive for reviews, regardless of rating, may have been provided to the reviewer.
Google reviews provided via APIs https://www.google.com/+/policy/embedded-content.html
Moving from Houston to Miami
Are you excited about your upcoming move to Miami, FL? We know that leaving Houston may be tough, but we promise you that you'll love everything your new life in Miami has to offer. From excellent weather to some of the best entertainment options anywhere, you'll have plenty to see and do in your new home. When you approach your move with American Van Lines (AVL) on your side, you'll get to take advantage of one of the best moving companies in the industry.  The distance between Houston and Miami is approximately 1,187 miles. Today, let's go over some of the specifics of your move to make your transition easier.
How much does it cost to move from Houston to Miami?
If your mind is already juggling your moving budget, we honestly can't blame you. After all, moving can tend to be expensive and we want to make sure that you get the best possible price for your long distance relocation. This is where AVL comes into play. Below, you'll see a chart that estimates the cost of your move based on the size of your home and weight of your household goods – two major factors in any moving estimate.
One bedroom Apartment = 4000 pounds – $3,304
Two Bedroom Apartment = 6000 pounds – $4,868
Three Bedroom House = 10,000 pounds  – $7,482
4- Bedroom House = 14,000 pounds – $9,972
*Please note: These price ranges are estimates based on thousands of move we do each year. Prices will vary based on distance, weight of household goods, special requests and specific moving services needed. Please fill out our free online quote form to get your detailed, personalized, no obligation, FREE moving quote today.
A Deeper Dive Into Your Moving Estimate
Now that we've taking a glance into how moving estimates are calculated, let's take a deeper dive and look at what really impacts the cost of your move. We hope that by doing this, it can help you save money and provide you with the transparency to feel comfortable about choosing AVL for your upcoming move to Miami.
What are the details of your move?
Since we already established that the weight of your goods and the size of your home can impact your price, it is essential to understand how your moving requests can be a determining factor as well. If you're looking for a full service move where a moving company handles the packing, unpacking and cleaning for you, then you should expect to pay more. On the other hand, if you plan to pack and unpack on your own and you just need a moving company to do the heavy lifting and driving, you may be able to save some money.
Downsizing and Specialty Items
Since the weight of your household goods contributes so greatly to your estimate, now would be the perfect time to downsize and donate things that you no longer use. You should also expect to pay more for specialty, hard-to-move items such as hot tubs, pool tables, grand pianos and specialty art. These kinds of items require special handling and a team of moving professionals that's really equipped to transport fragile items the right way. Don't just trust any moving company with specialty items.
Why Should You Move to Miami?
Weather: Yes, Houston provides amazing summers but there's nothing that compares to the year-round sunshine that Miami will deliver. From Fall days at the beach with friends to outdoor picnics whenever you see fit, Miami is a mesmerizing place to call home. If you're a fan of biking, swimming and other outdoor activities, this is your new paradise.
Diversity: Known for its Latin culture, Miami is really a blend of people from all over the world. If you are looking for a place where you can feel at home no matter where you're from, you'll find it here no matter what neighborhood you decide to call home. Easily one of the more diverse cities in the country, Miami is the welcoming home that you've been longing for.
Entertainment Hub: Whether you love bars and nightclubs and you're looking to date or you're a concert lover who enjoys live music, Miami is an entertainment hub that just keeps on giving. From book shows and signings to poetry readings and escape rooms, there's no shortage of things to do here!
Our Top 7 Neighborhoods in the Miami Area
Whenever someone decides to move, deciding what neighborhood they should call home is always one of the most important decisions. If you need some help with this, AVL has got you covered. Here's our list of the top 5 neighborhoods in Miami.
Coral Gables: Whether you're shopping or eating out on Miracle Mile or just relaxing in your new home, you'll love all that Coral Gables has to offer. Located in Miami Dade County, this beautiful neighborhood is close to Miami International Airport and features tons of walkable restaurants, outdoor parks and entertainment options. 
Pinecrest: Located in south Miami Dade County, Pinecrest is a lovely neighborhood where residents care about each other and the community they call home. An excellent place to raise a family, it is home to some of the highest rated public schools in the county and has a low crime rate – giving you some added security as you sleep at night. 
Palmetto Bay: Palmetto Bay has a unique feel from the other neighborhoods on our list. Although it's part of Miami Dade, it feels like it's on entity with a sparse suburban feel that you'll love. Located just 10 minutes away from lots of restaurant options, Zoo Miami and a beautiful coastline, you'll enjoy living here. Perfectly located for a getaway to either downtown Miami or Key Largo, it provides great flexibility. 
Key Biscayne: Similar to Palmetto Bay, Key Biscayne provides a sense of exclusivity and feels like its own private entity. While it's definitely not cheap to live here, buying or renting in Key Biscayne is certainly worth it if it's within your budget. Hole to beautiful beaches, historic spaces and wonderful architecture, it's the kind of neighborhood everyone wants to call home. 
Miami Shores: One of the city's best kept secrets, Miami Shores offers great parks and outdoor areas to workout, beautiful homes and an excellent central location. Located just 15 minutes away from downtown Miami, you can enjoy the downtime at home and easily access whatever form of entertainment you desire. Known for its low crime rate and excellent schools, you'll love raising a family here. 
Boca Raton: Located just north of Broward in Palm Beach County, Boca Raton is one of the more popular Miami area suburbs. Home to great restaurants and shopping options, residents here are friendly and proud of the community they live in. Home to Florida Atlantic University, it has a good mix of youth and retirees looking to settle down.
Weston: Weston is a Miami area suburb that's perfect for pursuing your career or raising a family. Home to Cleveland Clinic Hospital and tons of other businesses, it is a corporate hub of sorts that's ideal for a young professional. With beautiful homes all around the city, you'll love having one here and becoming a part of something special.
Your Successful Move Starts with Us
Whether you decide to move from Houston to Miami or Houston to West Palm Beach (1,122 miles), Houston to Fort Lauderdale (1,164 miles) or Houston to Orlando (964 miles), getting started with American Van Lines is a great idea. Our hardworking customer service team and professional movers are standing by to make your cross country move a success.