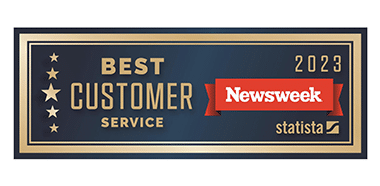 Testimonials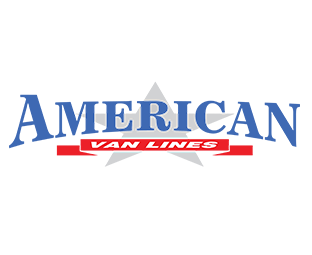 American Van Lines
954-630-0316
$$$
1,401 Testimonials
Disclosure
The reviews displayed may or may not be a complete set. Reviews may be removed if they:
i. Are abusive. An abusive review or comment is one that makes personal attacks, threatens, or harasses others, or uses profanity.
ii. Violate privacy. Reviews that mention specific names of individuals or personal information in a manner that is inappropriate and/or unrelated to the performance of the service rendered are subject to removal.
iii. Are not from a current customer.
iv. Contain material falsehoods.
v. Are deemed inappropriate.
To encourage all feedback, positive or otherwise, an equal incentive for reviews, regardless of rating, may have been provided to the reviewer.
Google reviews provided via APIs https://www.google.com/+/policy/embedded-content.html
Moving from Los Angeles to Austin
Many people are making big moves out of Los Angeles for various reasons, and one of the top locations they are flocking to is Austin, Texas. Great weather, a vibrant arts and music scene, awesome food, a highly lucrative business market, and low taxes make it a very enticing locale for people of all ages, working in a vast array of industries. If you are among the many making the move to Austin, working with an experienced, expert moving company would be your most convenient option. Here at American Van Lines, we specialize in cross-country moves with the aim of keeping things as stress-free and smooth as possible. Our services are aimed at serving our patrons, and we can provide as much assistance as needed for your move. Whether you need a full-service move, or just the bare basics, we can accommodate almost any need when it comes to moving.
How much does it cost to move from Los Angeles to Austin?
Every move is based on a unique set of circumstances and for your move from Los Angeles to Austin, the most significant factor is the distance. The approximate distance from LA to Austin is 1,380 miles, however, other specific factors will determine the actual final cost of your move. The size of your home makes a great impact on the cost, along with the number of rooms to be moved, the total weight of your home's items, and other factors to be accounted for. Here are the average costs based on the size of the home to be moved from Los Angeles to Austin:
One bedroom Apartment = 4000 pounds – $3,643
Two Bedroom Apartment = 6000 pounds – $5,030
Three Bedroom House = 10,000 pounds  – $7,739
4- Bedroom House = 14,000 pounds – $10,321
Keep in mind, these estimates are intended to provide a rough idea of what you may expect. Personal factors must be accounted for to provide a more exact estimate for each individual move. At American Van Lines, moving is our specialty and we execute thousands of moves yearly. Our expertise extends to moves of all varieties, ranging from basic in-town moves, to cross-country moves, full-service moves, corporate moves, international moves, and all varieties in between. Additionally, even the specific area you are moving from can contribute to the cost of your move, so your location, whether it is Santa Monica, Burbank, Oxnard, Long Beach, Pasadena, or Irvine, will get factored into your move's cost.
To get a customized estimate for your move from LA to Austin, complete the form on our website for a FREE online quote. This is obligation free, ensuring you can make an informed decision that best fits your needs.
Moving Costs: Broken Down
Moving across the country will entail a variety of needs and measures for each individual move. Many different personal factors will play a part in your move and its costs, as each household has its own requirements. Here are the most important aspects to consider for a move from LA to Austin.
The Distance of the Move: From the starting point to the ending point, the total number of miles between locations will typically contribute to the cost of your move. Moving 500 miles will generally cost less in comparison to moving 1,500 miles.
The Home's Size: In general, the larger the home, the greater its contents, which will contribute to a higher cost in regards to moving. This is due to the greater amount of work to be done, the more items to pack, and the heavier the overall weight will be.
Specialty Items: If your move will include large or fragile items, or those that require professional handling, such as a hot tub, antiques, a piano, or fine art, there will be additional fees. Rest assured, however, that the professional moving team of American Van Lines is experienced in these areas as well.
The Specific Moving Services You Need: Your specific needs for your move will play a part in the cost of your move. Whether you need a bare-basics move, where your mover simply transports your already-packed boxes, or if you require a full-service move where your mover manages all packing and inventory, the overall costs will vary based on the services you choose.
Flexibility in Case of Unexpected Circumstances: If last-minute changes are needed in your move, additional fees may be factored in. Things don't always run according to plan when moving, especially during a cross-country move, and sometimes sudden changes are unavoidable. Whether challenges like a sudden date change, or another unforeseen issue arises, having a mover that can support your needs without canceling your move is important.
Benefits of Moving to Austin From Los Angeles
When moving to a new location, especially across the country, adjusting to your new surroundings will always require an open mind. Challenges will arise and it will take some time to build new routines. However, it is always important to focus on the positives, which allow you to really enjoy the best parts about your new location. Here are some of the best things you can look forward to in Austin, Texas.
The Climate: Abundant sunshine, minimal rain, and no snow; if you like it warm, sunny, and dry, you will love Austin. Especially for those who enjoy the outdoors, active pursuits are an absolute pleasure in Austin. This is what draws many people to Texas's capital city, and if you're coming from LA, you will have no problems adjusting.
Entertainment and Culture: Austin is a really fun town and there is no end to the cultural and entertaining action. It is a foodie's heaven, with one of the best food scenes you will find anywhere on the planet; much less the entire US. Sports teams, the vibrant music scene, and art scenes are the energetic pulse of the city. Simply, this is not a town anyone can get bored in.
Business and Jobs: Austin boasts a very low unemployment rate and as the capital of Texas, it has a very pro-business stance. It has ranked consistently on job growth charts, and currently, it holds the third-highest rate for growth in terms of metropolitan areas in the country. Furthermore, startups, tech companies, and small businesses that see opportunities for innovation have long been part of the business scene in Austin, exemplifying the area's dedication to economic progression.
The Best Neighborhoods in Austin
North Burnet: The North Burnet neighborhood has become a favorite among young professionals and young families. The nightlife and restaurants are highly coveted, which makes the area quite enjoyable. North Burnet has excellent schools with lots of access to everything going on. It is a safe community with an urban feeling and plenty of excitement. Additionally, it is an area that embraces the outdoors, is quite bike-friendly, and offers many options for enjoying nature.
East Oak Hill: Just outside of Austin, the East Oak Hill neighborhood is a charming location for those who prefer a more relaxed, suburban appeal without being too far removed from the city. East Oak Hill offers excellent walking trails, scenic views, affordable housing, and a remarkably serene setting. Ideal for young professionals, families, college students who prefer to not live amidst the action, this is one of the most adored areas in Austin.
Hyde Park: Close to downtown, Hyde Park is a historic area of Austin. It is well-known as a great location for families, college students, and professionals. There is always lots going on and it is a very safe neighborhood. There are many local shops, as well as coffee shops and places to dine out. Additionally, there is excellent access to nature here, with an abundance of parks and creeks. This area offers a quiet appeal with great access to Austin, and it is an overall beautiful setting, known for its friendly neighbors.
West Lake Hills: One of Austin's most beautiful suburbs, West Lake Hills offers convenient access into the city, yet it has a distinct, small-town-feel. The schools are excellent, however, home prices are higher than many other areas nearby. Just a short drive to Barton Springs, this suburb avails its residents the benefit of close proximity to some of the best nature in the area.
Cedar Park: One of Austin's premier suburbs, Cedar Park is beautiful, quiet, quaint, and perfect for young professionals. However, it is also excellent for families, as the schools are highly-rated. Access to highways makes it a convenient place for those who work in the city but wish to live outside of it. Overall, it is a very safe area known for its affordable housing market. The scenic views, access to nature, walking trails, and great restaurants only add to the charm of Cedar Park.
Lakeway: One of Austin's most adored neighborhoods, Lakeway is favored among families and young professionals who prefer living outside of the excitement while having convenient access. There are excellent schools and top-notch housing, with many restaurants and dining options. The area has great shopping along with access to nature. Lakeway is home to people of all ages, including retirees. Among the location's top features are the Hill Country, Lake Travis, with great places for hiking and biking.
Bee Cave: Bee Cave is a truly phenomenal location for families. It boasts a warm, family-friendly setting, in a safe, welcoming community. It is a very beautiful town with great scenery. The town offers a fantastic library, a mall, a movie theatre, and great shopping. The job market is quite good in Bee Cave, and overall, the area is appreciated for its quiet tranquility just outside of Austin.
Leander: Close to Austin with its own, unique personality, Leander is a quiet setting with easy access to the heart of Austin. The schools in Leander are exceptional, which draws in families of all ages. All around, there is plenty to do. Leander has a conservative feel, and it is a safe, friendly, close-knit community. Furthermore, there are ample outdoor activities available to enjoy, such as great hiking and biking.
Wells Branch: Perfect for those after a small-town vibe with close proximity to Austin, Wells Branch is a convenient and charming area. It is perfect for families, with top schools, wonderful parks, stunning nature, and excellent amenities. It provides an easy commute to Austin, with great housing options. Overall, it is quite affordable and ideal for young professionals and young families.
Georgetown: Just 30 minutes outside of Austin, the small town of Georgetown offers a very beautiful, historical suburb, with a true country feel. Though it is near the city, it offers scenic views, and plenty of space. This is the perfect location for those who wish for close proximity to Austin without the congested feeling of the city. Georgetown is a warm community with a very religious edge. It is wholly family-friendly, and is a community that offers many options for sports-related activities.
Moving to Austin: The Good Life Awaits in Texas's Capital
Austin offers an incredible quality of life for its residents, promising plenty to do, charming neighborhoods, excellent access to outdoor activities, live music at every turn (Austin City Limits, anyone?), an exceptional food scene, great weather, and more art than your eyes can feast on. The fantastic lifestyle is further cushioned by an affordable cost of living, great schools, and its abundant job market. Events such as the Austin Food and Wine Festival, Fantastic Fest, South by Southwest, and The Old Settler's Music Festival keep the local culture lively and very interesting. Additionally, if you're into enjoying the outdoors, Austin and the surrounding area promise great excitement all year long. Whether you want to hike or bike the hills, swim in the local watering holes, or get in some boating, Austin offers endless ways to enjoy the natural surroundings.
Ready to Move to Austin?
Austin is known and loved for its great living, and if you are looking to relocate there from Los Angeles, you are in for a world of enjoyment and an excellent change of pace. To make your move go as smoothly as possible, American Van Lines can handle as much or as little as you need. Whether you are seeking a full-service mover to take care of the bulk of the process of your cross-country move, or if you'd prefer to do the bulk of the work and let your mover manage just the transport – we've got you covered. As we all know, moving can be tiring, strenuous, and stressful, so we're here to help. We aim to take the stress out of your move, so you can get on with your new life in Austin. If you have questions or concerns, our team of moving professionals can provide any answers you need.