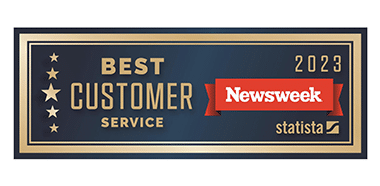 Testimonials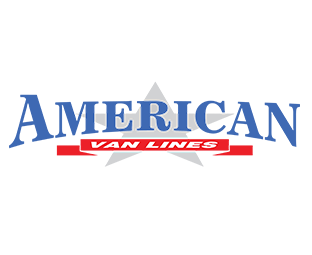 American Van Lines
954-630-0316
$$$
1,401 Testimonials
Disclosure
The reviews displayed may or may not be a complete set. Reviews may be removed if they:
i. Are abusive. An abusive review or comment is one that makes personal attacks, threatens, or harasses others, or uses profanity.
ii. Violate privacy. Reviews that mention specific names of individuals or personal information in a manner that is inappropriate and/or unrelated to the performance of the service rendered are subject to removal.
iii. Are not from a current customer.
iv. Contain material falsehoods.
v. Are deemed inappropriate.
To encourage all feedback, positive or otherwise, an equal incentive for reviews, regardless of rating, may have been provided to the reviewer.
Google reviews provided via APIs https://www.google.com/+/policy/embedded-content.html
Moving from Miami to Los Angeles
If the prospect of moving to Los Angeles, CA excites you, we can't really blame you. As one of the most coveted cities in the country, Los Angeles provides excellent weather, unlimited job opportunities and a way of life that can't be duplicated anywhere else in the country. When the time comes for you to make the leap to Los Angeles from Miami, we strongly advise that you hire a professional moving company. This is where American Van Lines (AVL) comes into the picture. When it comes to finding long distance moving professionals, few companies do it quite like AVL does. Let's take a look at some of the most important factors that are present when it comes to making a cross country move from Miami to Los Angeles.
How much does it cost to move from Miami to Los Angeles?
Here's a clear breakdown that shows the estimate average cost of moving from Miami to Los Angeles (2,732 miles). Here, we looked at estimated prices for the distance based on the size of your home.
One bedroom Apartment = 4000 pounds – $5,227
Two Bedroom Apartment = 6000 pounds – $7,297
Three Bedroom House = 10,000 pounds – $11,327
4- Bedroom House = 14,000 pounds – $15,202
* Please note: These price ranges are estimates based on thousands of move we do each year. Prices will vary based on distance, weight of household goods, special requests and specific moving services needed. Please fill out our free online quote form to get your detailed, personalized, no obligation, FREE moving quote today.
3 Things that Affect the Cost of Your Move
While estimates are great, many customers immediately wonder what kind of things contribute to the numbers at large. We've complied a short list that should give you some clarity.
Size Does Matter: Let's play a little game of trivia. If you have a 3 bedroom home with lots of furniture that needs to be moved and 1 bedroom apartment with limited furniture, which one would you say will cost you more? If you guessed that the 3 bedroom home, then you're absolutely correct. When it comes to hiring a moving company, you'll usually always be charged based on the weight of your household goods. This is the main reason why our estimates factor in the size of your home.
Your Specific Moving Requests: Not all moves are created equally. Therefore, not all moves will cost the same. As you begin to think about hiring professional movers, make a detailed list of your moving requests beforehand. Do you have specialty items like fine art or a pool table that needs to be relocated? Do you need a full service move that includes packing, unpacking and cleaning of your old apartment? Or are you also in need of storage units near your new place for you to keep some valuables until your room is ready? Whatever the case, a bevy of moving requests will cost you more than someone who has a standard move.
How Challenging Is Your Move?: A lot of customers fail to realize that there are things they can do that actually make their move more difficult. If you were to change your mind multiple times and request new services the day before you move, this is an inconvenience that could cost you. Or maybe your elevator is broken or the movers are unable to park close to your home to get your household goods for whatever the reason. In this case, you can accumulate a long carry fee that will bump up the cost of your move.
What are the benefits of moving to Los Angeles?
Sunshine On Your Shoulders…: Yes, Miami is known for similar weather to LA, but LA gives you that year-round sunshine with less humidity and cooler nights. Even in the winter, temps flirt in the 60s – giving you nonstop opportunities to enjoy the great outdoors or just lounge in your private balcony or in your beloved backyard. This is the kind of weather that few cities offer and you just can't pass up.
Opportunities Galore: Statistics show that over 70,000 people in LA work in show business. So, if you are looking to become a singer, actor or entertainer of some kind, this is definitely the place to be. From castings for models at every turn to auditions for actors by the day, LA will present you with the opportunities to perfect your craft and create the life you have always wanted.
Outdoor Appeal: Did you know that there's more than 30 miles of beaches in Los Angeles? With beautiful sunsets at every view, LA encourages you to get outdoors and enjoy the city. Whether you're biking or rollerblading along Santa Monica Beach or taking in the stunning view at Griffith Park, LA is an outdoor lover's dream.
What are the best neighborhoods in the Los Angeles area?
Now that we've covered some of the important things you need to know about life in Los Angeles, let's close the deal by helping you choose the right area to live. The neighborhood you live in is extremely important and it should match both your interests and personality. Here's our list of the best neighborhoods in the Los Angeles area.
Ocean Park: Located in Santa Monica, Ocean Park is a safe, welcoming neighborhood that gives you all the best that California has to offer. With a population of approximately 12,500 residents, it is a small area with a dense urban feel and beautiful scenery. This is the kind of place where you can comfortably go for a job after sunset without the fear of getting attacked. If you are looking for security and access to a stunning home or apartment, keep Ocean Park near the top of your list of maybes.
Hermosa Beach: Let us let you in on a little secret. This Los Angeles suburb may just be our favorite on this list. Highlighted by a stunning beach scene,85. Is perfect for getting outdoors and taking in all that Mother Nature has to offer. Home to a beautiful parks and recreation system, it won't be hard for you to plan a picnic, go for a bike ride or just enjoy the weather on your patio as you read a book. Oh, it also helps that this is one of the more diverse neighborhoods in all of Los Angeles as well.
Irvine: What makes Irvine so special? In addition to being home to some of the best public schools in America, the residents are what makes Irvine a special, unique place. As the area continues to rapidly grow, inviting residents keep that tight knit community feel going. With tons of easy to access public transportation options, this is the kind of neighborhood you can live in comfortably without owning a car. While living expenses here may be slightly higher than its surrounding neighborhoods, it's worth it is you can afford it.
San Marino: San Marino almost feels too good to be true. However, we've got good news for you… it's very real and should be an option for you. This safe, quiet neighborhood usually ranks highly among those with families who are looking for a community with a low crime rate to settle down. While the neighborhood has its share of rules and can feel a bit isolated, residents here are absolutely delightful and the chances of finding a beautiful home or apartment here are extremely high. Connect with a quality local realtor before you move and set things in motion.
Newport Beach: Newport Beach is an affluent town that has a personality of its own. Known for its beautiful beaches and stunning homes, there's plenty to love about living here. With median rent at over 2,000 dollars, it is one of the pricier neighborhoods on our list. If you are seeking a new home where you can truly feel safe and get away from the stereotypical LA lifestyle, you should certainly give Newport Beach a deeper look.
Los Angeles Awaits!
If you're still not sure Los Angeles is right for you, making a cross country move from Miami to Malibu, CA (2,764 miles), Miami to Burbank, CA (2,742 miles) or Miami to Anaheim, CA (2,715 miles) and stay within a similar price range as the one estimated above.
American Van Lines is standing by to take care of your move and answer any questions that you may have.