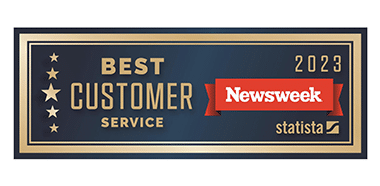 Testimonials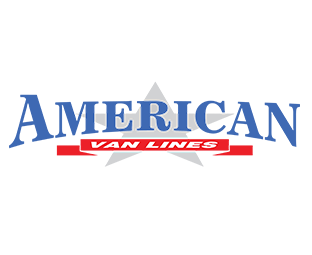 American Van Lines
954-630-0316
$$$
1,401 Testimonials
Disclosure
The reviews displayed may or may not be a complete set. Reviews may be removed if they:
i. Are abusive. An abusive review or comment is one that makes personal attacks, threatens, or harasses others, or uses profanity.
ii. Violate privacy. Reviews that mention specific names of individuals or personal information in a manner that is inappropriate and/or unrelated to the performance of the service rendered are subject to removal.
iii. Are not from a current customer.
iv. Contain material falsehoods.
v. Are deemed inappropriate.
To encourage all feedback, positive or otherwise, an equal incentive for reviews, regardless of rating, may have been provided to the reviewer.
Google reviews provided via APIs https://www.google.com/+/policy/embedded-content.html
Moving from San Francisco to Denver
San Francisco, California is a great city. Home to eccentric people, great concerts and some of the best food festivals in the country, we fully understand why you lived there in the first place. With that being said, life often takes us in different directions. If you are looking to move from San Francisco to Denver, Colorado, make your journey a bit easier by hiring professional movers.
How much does it cost to move from San Francisco to Denver?
The average cost of moving from San Francisco to Denver (1,266 miles) is listed below. We created a clear breakdown for with estimated prices based on the size of your home.
One bedroom Apartment = 4000 pounds – $3,850
Two Bedroom Apartment = 6000 pounds – $5,300
Three Bedroom House = 10,000 pounds – $7,600
4- Bedroom House = 14,000 pounds – $11,000
* Please note: These price ranges are estimates based on thousands of move we do each year. Prices will vary based on distance, weight of household goods, special requests and specific moving services needed. Please fill out our free online quote form to get your detailed, personalized, no obligation, FREE moving quote today.
Why does the price vary so much? 
In addition to the size of your home (how many items you need moved) and distance of your move (total miles between point A and point B), the moving services that you get (packing supplies, specialty items, etc.) and when you decide to move (in season or off season) can all affect the rate of your move.
For instance, if someone moving in peak moving season (summer months) who needs a full service move that includes packing and unpacking, storage facilities and has fine art and hard-to-move specialty items should expect their move to be a bit more expensive than most.
Figuring out the cost of your move can be complicated but it's essential so that you can work with in your budget. When you hire a trusted moving company like American Van Lines, you can look forward to getting fair pricing and quality moving services.
Top 3 Benefits of Moving from San Francisco to Denver
If you've decided to make the leap from San Francisco, California to Denver, Colorado, let us be the first to say congratulations. In essence, you're trading in one amazing city for another so either way you should be excited. When most people think about Denver, they think about snow and beautiful mountains. While this much is true, there's much more to The Mile High City than cold weather.
Strong Job Market: Did you know that Denver boasts one of the strongest economies in the country? Thanks to its dominant and successful healthcare, finance, biotech, aerospace and hospitality sectors, it's economy is booming to say the least. Even if you happen to be relocating to Denver for a new job, there's some peace of mind in knowing the job market is strong just in case your current gig doesn't go as planned. Due to its rapidly growing job market, it is becoming a hot spot for millennials. Even if you aren't one, you'll still fit in here.
A Must-See Restaurant Scene: If you like to eat out and give different restaurants a try, you'll absolutely love living in Denver. From Annette, a scratch-to-table eatery located approximately 30 minutes from Denver in Aurora, to Hop Alley, a Chinese Restaurant in Denver's downtown district, you'll quickly realize that it's easy to go out for a great meal here. Other popular eateries include Safta, a Middle Eastern restaurant in the RiNo District and El Taco De Mexico, a taqueria in the Art District on Santa Fe with all the chill vibes you need.
The Great Outdoors: When we said that Denver was more than snow, we meant it. If you're a snow bunny, you'll love hitting some of the best slopes in the world. For those who crave the summer months, you can look forward to white water rafting, hiking, zip lining and even hitting the hot springs. Get ready to spend lots of time at the Cherry Creek Bike Path, Smith Lake in Washington Park or kayaking on the weekends in Confluence Park.
Best Places to Move in Denver
Are you starting to feel better about your decision to move to Denver? If you're still unsure about what area you should call home, here's a quick guide that may help. Denver is home to a wide range of excellent neighborhoods for you to choose from.
Washington Park: Located in South Central Denver, Wash Park as it is affectionately called, is known for its 165-acre green space, the largest in the city. Complete with century old trees and safe neighborhoods, it is even more beautiful than you might imagine.
University: Just south of Wash Park on the opposite side of 1-25 sits the University area. Home to the University of Denver, it offers all of the lively college scene options you may desire.
Uptown: If you want to be close to downtown Denver, Uptown is a great option for you. Home of the acclaimed Denver Zoo, there's plenty to see and do in this fast growing neighborhood.
Highlands: Looking for a diverse community? Welcome to the Highlands. Home to Italians, Hispanic families, and people from all walks of life, it is an inviting melting pot with friendly neighbors who can't wait to meet you.
South Park Hill: Known for it's stellar school system and excellent dining options, South Park Hill is one of the priciest neighborhoods in Denver for good reason.
Cherry Creek: With one of the lowest crime rates in the city, this neighborhood gives you the peace of mind needed to enjoy life and raise a family.
Capitol Hill: This is Colorado's most densely populated area for good reason. Home to some of the best restaurants and bars in the city, this area is perfect for first timers looking to meet new people and enjoy the nightlife scene.
Sloans Lake: This is the perfect destination if you value quiet time and you want to escape the hustle and bustle of the city. With Denver's biggest lake at its scenic center, you won't have a happening downtown scene to walk to but you will enjoy suburban bliss.
Downtown: Downtown is divided into the Central Business District (CBD) and the Lower Downtown (LoDo) area. The CBD features tons of businesses and a chill bar scene that's perfect for happy hours after work. LoDo on the other hand gives you all of the popular nightlife spots and a much younger crowd.
Five Points: Located near the Lower Downtown and Park Avenue areas, Five Points encompasses the areas of RiNo, Ballpark, and Curtis Park. Due to gentrification, there are many new condo buildings being built in this area in 2020.
One other major benefit of living in Denver is its proximity to cities like Colorado Springs. Located just 70 miles away, Colorado Springs is less than a two hour drive away. So if you're up for a weekend road trip, spend some time hiking there for a change of pace. Located at the base of the Rocky Mountains, Colorado Springs provides all of the scenic beauty that you desire.
If you are not in the mood for a long drive but you still want a change of scenery, you should check out Aurora, CO. A mere 10 miles away, you can get there in 30 minutes or less. From hanging out on the sands of the Aurora reservoir to taking in a show at one of the citie's vintage theatres, Aurora provides a much slower paced lifestyle without having to leave the state.
Time to Move
Are you ready to put your moving plans in motion? Don't get started without the professional movers at American Van Lines. Our industry best customer service team is standing by to take your call and answer your questions. Leave the heavy lifting and moving worries to us so you can focus on the new life that awaits you in Denver.