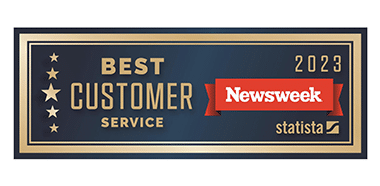 Testimonials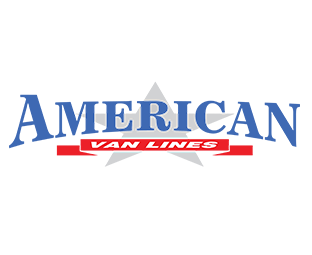 American Van Lines
1351 NW 22nd Street
Pompano Beach
FL
33069
954-630-0316
$$$
1,457 Testimonials
Disclosure
The reviews displayed may or may not be a complete set. Reviews may be removed if they:
i. Are abusive. An abusive review or comment is one that makes personal attacks, threatens, or harasses others, or uses profanity.
ii. Violate privacy. Reviews that mention specific names of individuals or personal information in a manner that is inappropriate and/or unrelated to the performance of the service rendered are subject to removal.
iii. Are not from a current customer.
iv. Contain material falsehoods.
v. Are deemed inappropriate.
To encourage all feedback, positive or otherwise, an equal incentive for reviews, regardless of rating, may have been provided to the reviewer.
Google reviews provided via APIs https://www.google.com/+/policy/embedded-content.html
Moving from San Francisco to Portland
Moving cross country is certainly no small feat. So, we don't want to undermine the challenge that's ahead of you. However, when you plan your move with American Van Lines (AVL), you can look forward to a smooth transition without the expected stress and headache. As you make the move from San Francisco, CA to Portland, OR, we will do everything in our power to expedite your move and make it as easy as possible for you and your family. We know that there are lots of steps involved in this process but let's get started with taking a look at your moving budget.
How much does it cost to move from San Francisco to Portland?
Figuring out the cost of your move isn't as complicated as you think. In the moving industry, most moving companies will charge based on weight and the distance of your move. In order to provide you with a moving estimate, we factor in the size of your home and the weight of your household goods. Take a look at the chart below to get an idea of how much your move will cost based on the size of your home.
One bedroom Apartment = 4000 pounds – $2,935
Two Bedroom Apartment = 6000 pounds – $3,910
Three Bedroom House = 10,000 pounds – $5,846
4- Bedroom House = 14,000 pounds – $7,661
* Please note: These price ranges are estimates based on thousands of move we do each year. Prices will vary based on distance, weight of household goods, special requests and specific moving services needed. Please fill out our free online quote form to get your detailed, personalized, no obligation, FREE moving quote today.
How is the cost of your move calculated?
The distance between San Francisco and Portland is approximately 634 miles. This leaves a lot of room for things to go wrong. Luckily, AVL will ensure that mistakes are avoided and things go smoothly. Here are a few things that impact the cost of your move.
The Weight of Your Items: If you've been thinking about donating some clothes to charity or gifting things you no longer use to family and friends, now is an excellent time to do so. Downsizing and only taking exactly what you need with you to Portland will save you money during the move. Spend a week decluttering your space and getting rid of the extra stuff.
Your Specific Moving Needs: There are two types of moves. For some, moving means hiring a moving company to lift their items into a moving truck, drive it to the new location and unload it all at the front door. For others, the moving company is responsible for packing and unpacking the household goods, driving them cross country, placing them in the correct rooms and even cleaning the old place. With the latter example, also known as a full service move, the customer should expect to pay more.
Hard to Move Items: Things like hot tubs, grand pianos, artifacts and expensive art pieces are considered specialty items. Since these items require special handling and care, you can expect an up charge on your bill for moving these kinds of items. Be smart and hire an experiment Ed company like AVL to avoid damages.
Our List of the Best Neighborhoods in Portland, Oregon
While deciding to move takes some nerve, figuring out exactly what neighborhood you want to settle down in takes some research. We know that you're busy seeing friends and tying up loose ends before your move, so we did the research to save you time. Here's our list of the top 5 neighborhoods in the Portland, OR area.
Eastmoreland: With a population of just over 4,000 people, this is the close knit community that you're looking for. Known for its friendly, accepting residents, you have no worries about fitting in here no matter where you're from. Whether you spend your weekends at the park enjoying a picnic or you check out local bars and restaurants, it's easy to meet people here and form a connection.
Northwest District: This urban and charming area is everything that you want it to be. If you're looking to live in a bustling area with lots of activity, the Northwest District gives into your need for the nightlife scene. However, this neighborhood provides the necessary balance as well. If you're looking for peace and quiet and low key communities, you'll love living here.
Pearl: Known for its trendy shops and vast entertainment options, the Pearl neighborhood embodies the culture and charm that attracts so many people to Portland. Home to just over 6,000 residents, it isn't the largest neighborhood in the area but what it lacks in size it makes up for in attractions. It also helps that there are tons of homes here for sale and the real estate market provides affordable rentals as well. Make sure you keep this neighborhood on your list of ones to visit before you make your decision.
Northwest Heights: When it comes to chasing the American dream, the Northwest Heights area is the perfect place to do it. Highlighted by its low crime rate, excellent schools and vast parks and recreation options, you can look forward to spending lots of time walking, biking or just relaxing outdoors. With median rent coming in at approximately $2,000, there are lots of modern apartment options as the area continues to blossom.
Marshall Park: The Marshall Park area continues to be one of the most coveted areas in Portland. So, if you can find a place for rent here or something on the market that you want to buy, we suggest that you go for it. Known for its low crime rate and access to some of the best public schools in all of Oregon, you'll love living here and your family will enjoy it too!
Start Your Move with American Van Lines
There are various benefits of moving to Portland. In addition to the beautiful outdoor scenery, gorgeous homes for sale and world recognized restaurants, Portland offers endless job opportunities as well.
With American Van Lines in your corner, moving to Portland doesn't have to be overwhelming. Our Customer Service Department is trained to be knowledgeable and courteous so that you can relax during the moving process. When we assign a team of professional movers to you, everyone will be committed to ensuring that your household goods arrive at your new home in Portland without damage. Whether you decide to move from San Francisco to Portland, San Francisco to Seattle, WA (807 miles), San Francisco to Beaverton, OR (603 miles) or San Francisco to Eugene, OR (528 miles), we are the moving company with the expertise to make your long distance move a success.