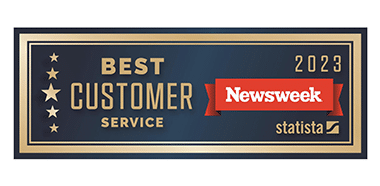 Testimonials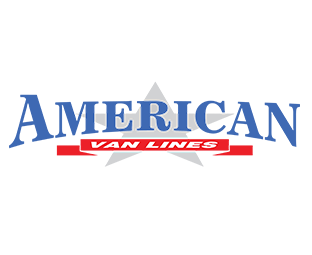 American Van Lines
954-630-0316
$$$
1,401 Testimonials
Disclosure
The reviews displayed may or may not be a complete set. Reviews may be removed if they:
i. Are abusive. An abusive review or comment is one that makes personal attacks, threatens, or harasses others, or uses profanity.
ii. Violate privacy. Reviews that mention specific names of individuals or personal information in a manner that is inappropriate and/or unrelated to the performance of the service rendered are subject to removal.
iii. Are not from a current customer.
iv. Contain material falsehoods.
v. Are deemed inappropriate.
To encourage all feedback, positive or otherwise, an equal incentive for reviews, regardless of rating, may have been provided to the reviewer.
Google reviews provided via APIs https://www.google.com/+/policy/embedded-content.html
Moving from Chicago to Austin
Making the move from Chicago, IL to Austin, TX comes with significant change in both climate and lifestyle. Changing regions of the country comes with many adjustments in what you do and the people that you surround yourself with. With considerable upheaval in your everyday life also comes the excitement of new experiences and some healthy change. Take a look at our guide to point you in the right direction as you move to a new, and possibly, unfamiliar part of the country.
How much does it cost to move from Chicago to Austin?
One bedroom Apartment = 4000 pounds – $3,542
Two Bedroom Apartment = 6000 pounds – $4,831
Three Bedroom House = 10,000 pounds – $7,351
4- Bedroom House = 14,000 pounds – $9,749
* Please note: These price ranges are estimates based on thousands of move we do each year. Prices will vary based on distance, weight of household goods, special requests and specific moving services needed. Please fill out our free online quote form to get your detailed, personalized, no obligation, FREE moving quote today.
Understanding how moving costs are calculated
Moving to a new home or city can be an exciting new experience, but the costs can also add up quickly. When moving, it is important to understand what goes into these costs so that you can see what you can do to help streamline them for yourself and your family. Your moving date, size of your move, packing services, storage needs, hard-to-move items, moving supplies are some things that will affect how much you pay for moving services.
4 Reasons You Should Move to Chicago
Moving to Austin, Texas comes with significant change and in lifestyle and the opportunity to experience a different culture, atmosphere and way of life.
Climate: Although Austin has its fair share of scorchers, welcome to mild winters, warm weather and less humidity. If you're over the cold Austin will be perfect for you.
Housing Market: One of the best parts about living in any big city in Texas is an abundance of space. With that space also comes much more affordable housing. Especially if you're starting a family, you'll be pleasantly surprised with how much house you can get near Austin.
Entertainment: From nightlife to outdoor activities, Austin is a city that provides a balanced variety of entertainment options that make it a perfect destination for someone that likes to explore all the weird that Austin has to offer.
Taxes: When moving to Austin, it would be remiss not to mention the fact that Texas has no state income tax. Regardless of political feelings on that front, it's a benefit that you will definitely feel and will let your money go further for you.
The 5 Best Neighborhoods in/near Austin  
Old Enfield: Located on the outskirts of the University of Texas, Old Enfield offers a unique blend of suburban and city offerings. Although housing is less affordable, if your budget allows, Old Enfield has excellent public schools, charming public spaces, and the creative restaurant and bar options that come with being near a top-tier, public university.
Gateway: If you enjoy an urban feel and really want to experience city living in Austin, Gateway is a great place to live. This neighborhood is more geared towards rentals and young professionals, but if you are looking to move to Austin and get a good feel for the city and what it has to offer, Gateway is perfect for you. With a collection of trendy bars, coffee shops, and parks, Gateway has everything to fit your urban needs.
Downtown: Downtown neighborhood is more densely populated than many neighborhoods in Austin and is also a popular place for young professionals to move when coming to Austin. Although there is proximity to a variety of entertainment options that will make anyone searching for fun happy, downtown also provides quality public education so that it is also a perfect option for young families.
Triangle State: Fitting with the theme of moving to Austin, Triangle State is a popular neighborhood to move into for young professionals and young families. Triangle State boasts a blend of safety, schools, and nightlife so that you can have a great place to start a family without giving up your access to fun. Additionally, Triangle State is a bit more affordable to buy in than some of our options on this list with a median home price of $528,600
Hyde Park: Located near Triangle State, Hyde Park offers a good mix of the suburban and urban offerings. Hyde Park is a good option if you want access to the schools, bars, and restaurants in the area, but are also more in a position to rent than buy as the average rental cost in the area is $300 less than neighboring Triangle State.
Experience Hassle-Free Moving: American Van Lines is Here to Help!"
At American Van Lines, we are experts managing moves from Chicago to San Antonio, TX (1,199 miles), Chicago to Houston, TX (1,084 miles) and Chicago to Dallas, TX (926 miles). Call us Today for your Free moving quote!