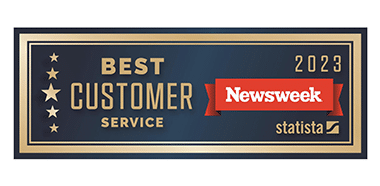 Testimonials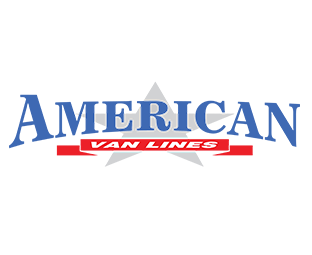 American Van Lines
954-630-0316
$$$
1,401 Testimonials
Disclosure
The reviews displayed may or may not be a complete set. Reviews may be removed if they:
i. Are abusive. An abusive review or comment is one that makes personal attacks, threatens, or harasses others, or uses profanity.
ii. Violate privacy. Reviews that mention specific names of individuals or personal information in a manner that is inappropriate and/or unrelated to the performance of the service rendered are subject to removal.
iii. Are not from a current customer.
iv. Contain material falsehoods.
v. Are deemed inappropriate.
To encourage all feedback, positive or otherwise, an equal incentive for reviews, regardless of rating, may have been provided to the reviewer.
Google reviews provided via APIs https://www.google.com/+/policy/embedded-content.html
Movers Near Me
When the time comes for you to move, make the right choice and choose American Van Lines (AVL). Fully equipped to handle interstate moves in all 48 continental states, AVL is standing by to make your relocation easy, affordable and stress-free. With experienced professional movers who will safely transport your household goods and a customer service department that's dedicated to putting you and your needs first, you will get the royal treatment that you expect and deserve.
How is American Van Lines able to effectively handle moving requests from all over the country?
Well, it all starts with having 3 distinct headquarter locations around the country. With main hubs in Pompano Beach, FL, Greensboro, North Carolina, and Dallas, Texas, it has moving teams spread all over with the tools and skills needed to handle any moving request that you may have in mind.
While the multiple locations easily facilitate interstate and long distance moves, American Van Lines is also fully capable of handling local moves as well. So, if you are looking to move from one part of the city to another, save yourself the heavy lifting and leave it to local movers in your area who are eager to assist you. Whether you're moving from a condo in Miami or West Palm Beach to a house in Fort Lauderdale or you're in Dallas or Fort Worth and you want to make the leap from Fairview to the University Park area, we'll be able to help. Over the years, we've also headlined countless local moves in and around the Greensboro – Raleigh – Charlotte area. When it comes to moving to or from neighborhoods like Clemmons, Oak Ridge, Summerfield and other Greensboro suburbs, no one does it better than American Van Lines.
Looking for movers near you?
American Van Lines Florida
1351 NW 22nd St,
Pompano Beach, FL 33069
American Van Lines Texas
3156 Springfield Ave,
Lancaster, TX 75134
American Van Lines North Carolina
718 Creek Ridge,
Greensboro, NC 27406
As you look forward to your upcoming move, we want you to be as prepared as possible. That's why we are here to provide you with as much quality information as we can. We are dedicated to providing you with as much detailed information as we can on some of the most popular moving destinations around the country. With FREE, no-obligation moving quotes, you'll be one step closer to taking full advantage of the industry-leading fleet of movers and hardworking professionals who call AVL home.
We hope that as you gear up for your move, you trust us as your go to moving company. We can't wait to hear from you!