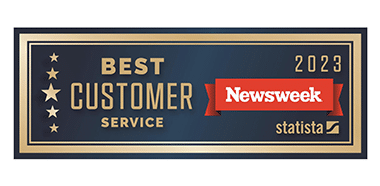 Testimonials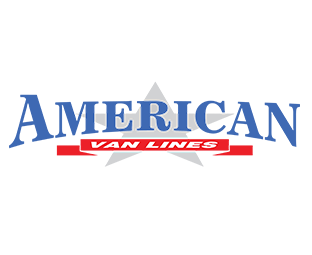 American Van Lines
954-630-0316
$$$
1,401 Testimonials
Disclosure
The reviews displayed may or may not be a complete set. Reviews may be removed if they:
i. Are abusive. An abusive review or comment is one that makes personal attacks, threatens, or harasses others, or uses profanity.
ii. Violate privacy. Reviews that mention specific names of individuals or personal information in a manner that is inappropriate and/or unrelated to the performance of the service rendered are subject to removal.
iii. Are not from a current customer.
iv. Contain material falsehoods.
v. Are deemed inappropriate.
To encourage all feedback, positive or otherwise, an equal incentive for reviews, regardless of rating, may have been provided to the reviewer.
Google reviews provided via APIs https://www.google.com/+/policy/embedded-content.html
Moving from Chicago to Los Angeles
Making the move from Chicago, IL to Los Angeles, CA, takes a lot of bravery. Not only are you moving across the country and leaving behind a lot of what you know and love, but you're embracing a whole new world on the west coast. If you're feeling anxious about your cross-country trek, there are certain things you can do to put your mind at ease. For starters, establishing the specifics of your move and understanding your budget is essential. This is where we come into play. Together, we'll dive into the important aspects of your move that you'll need to know.
How much does it cost to move from Chicago to Los Angeles?
As we mentioned above, the move from Chicago, Illinois to Los Angeles, California is no small job.  With 2,015 miles between the two cities, it takes a long distance moving company with experience and skill to complete the move smoothly. We've created a chart below with a FREE moving estimate for you to review.
One bedroom Apartment = 4000 pounds – $4,560
Two Bedroom Apartment = 6000 pounds – $6,214
Three Bedroom House = 10,000 pounds  – $9,658
4- Bedroom House = 14,000 pounds – $12,887
* Please note: These price ranges are estimates based on thousands of move we do each year. Prices will vary based on distance, weight of household goods, special requests and specific moving services needed. Please fill out our free online quote form to get your detailed, personalized, no obligation, FREE moving quote today.
Moving Cost Q&A. What Affects The Cost Of My Move?
Q: What is the main factor in deciding my moving cost?
A: Although there are many, the size of your move and distance are the most impactful factors in the cost of your move. If you are moving more rooms of things, it will require more movers and more time which will increase your bill.
Q: Will movers provide supplies and storage options if I need them?
A: Nearly all moving companies have everything you need to move from small boxes to mattress boxes and many also have deals for short and long term storage, however, if you need these extras, be prepared to pay extra as well.
Q: Are there items that movers will not move?
A: Movers often have a moving checklist with hazardous items they cannot move such as gasoline, oxygen bottles, lighter fluid, matches, propane cylinders, paint and fireworks.
Why Should You Move to Los Angeles?
If you're considering a move from Chicago to Los Angeles, here are four reasons why it might be a great decision:
Year-Round Sunshine: Unlike Chicago's frigid winters and hot summers, Los Angeles enjoys warm and sunny weather year-round. With more than 300 days of sunshine, you'll have plenty of opportunities to enjoy outdoor activities and explore the city.
Creative Hub: Los Angeles is home to the entertainment industry, including television, film, and music production, as well as a thriving arts scene. As a result, there are plenty of opportunities for artists, writers, and performers to find work and pursue their passions.
Access to Nature: While Chicago is known for its lakeshore and parks, Los Angeles offers easy access to a diverse range of natural environments, from the beach to the mountains. You can hike in Griffith Park, surf in Malibu, or relax on the beach in Santa Monica, all within a short drive.
Cultural Diversity: Los Angeles is one of the most diverse cities in the world, with a vibrant mix of cultures and ethnicities. This diversity is reflected in the city's food, art, music, and events. You'll have the opportunity to explore different neighborhoods, taste new cuisines, and meet people from all over the world.
The 5 Best Neighborhoods in/near Los Angeles
Santa Monica: Known for its peaceful beaches and friendly neighbors, Santa Monica is also one of the best places to buy a home in the Los Angeles area. Home to highly rated public schools and just under 100,000 residents, it is a rapidly growing area where more than 70% of people rent.
Hermosa Beach: Quaint and the perfect mix of suburban and urban, Hermosa Beach presents you with that California Beach town feel with all the perks that you'd expect from one. We're talking about great weather, a low crime rate and some of the friendliest people anywhere. No matter where you find your apartment or home in Hermosa Beach, you'll be close enough to a beach.
South Pasadena: Stunning views, great schools and affordable rent summarize the allure and appeal of life in South Pasadena. As neighboring cities to Alhambra, Pasadena, and San Marino, South Pasadena gives you an epic place to call home. With tons of condos on the market here, do your part and shop around before making your decision.
Manhattan Beach: If you're looking for the perfect place to raise a family, look no further than Manhattan Beach. This Los Angeles suburb has a population of around 35,000 and a median rent of just around $2,500. While it's not cheap to live here, there are many things that make the hefty price tag worth it.
Seal Beach: If you've never heard of Seal Beach, please do a little research. Close to the airports, nightlife and great restaurants, this Orange County gem isn't close to downtown LA, but you can get there in under an hour. With the average price of rent coming in at under two thousand a month, it's definitely worth exploring.
Top-rated Long Distance Moving Company: We Guarantee a Smooth and Efficient Move
While LA is unique, if you decide it's not right for you, there are other options for you to explore. Consider making a interstate move from Chicago to Malibu, CA (2,015 miles), Chicago to Burbank, CA (2,017 miles) or Chicago to Anaheim, CA (1,999 miles) and stay within a similar price range as the one estimated above.
Whatever you decide, American Van Lines will be here, ready to help!