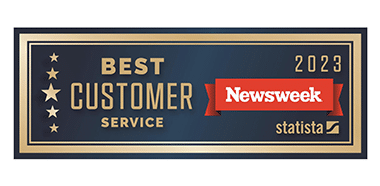 Testimonials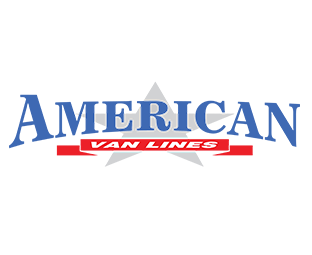 American Van Lines
954-630-0316
$$$
1,401 Testimonials
Disclosure
The reviews displayed may or may not be a complete set. Reviews may be removed if they:
i. Are abusive. An abusive review or comment is one that makes personal attacks, threatens, or harasses others, or uses profanity.
ii. Violate privacy. Reviews that mention specific names of individuals or personal information in a manner that is inappropriate and/or unrelated to the performance of the service rendered are subject to removal.
iii. Are not from a current customer.
iv. Contain material falsehoods.
v. Are deemed inappropriate.
To encourage all feedback, positive or otherwise, an equal incentive for reviews, regardless of rating, may have been provided to the reviewer.
Google reviews provided via APIs https://www.google.com/+/policy/embedded-content.html
Moving from Chicago to New York
Although both are two of the most are two of the most iconic and storied cities in the country, Moving from Chicago IL, to New York, NY comes with significant upheaval and change. From nightlife to job opportunities, making the move to the City is a stressful and exciting opportunity that should be done with care and consideration. Please take a look at our guide to help you choose the perfect place for your new life in New York City.
How much does it cost to move from Chicago to New York?
How did we find the average cost of moving from Chicago to New York (790 miles) We simply looked at estimated prices based on the size of your home. Remember, these are estimates and other factors will impact the cost of your move.
One bedroom Apartment = 4000 pounds – $3,447
Two Bedroom Apartment = 6000 pounds – $4,614
Three Bedroom House = 10,000 pounds  – $6,916
4- Bedroom House = 14,000 pounds – $9,103
* Please note: These price ranges are estimates based on thousands of move we do each year. Prices will vary based on distance, weight of household goods, special requests and specific moving services needed. Please fill out our free online quote form to get your detailed, personalized, no obligation, FREE moving quote today.
3 Ways to Reduce Your Moving Estimate
Although having movers is a great way to reduce the stress of relocating, it can also lead to high costs in your moving process if you are not careful. The best way to make sure you are getting the best bang for your buck in your upcoming move is to understand what affects the price of your estimate. Take a look at these three areas where you can keep your costs in line with your budget.
Move Less Stuff: The first and most obvious way to keep the costs of your move down is to have the movers move less items. If you have more rooms in your house that you are using movers to assist with, the cost will rise. If you want to get some savings, consider what you can donate or move yourself to reduce the cost of your estimate.
Avoid The Extras: Although your movers can provide things like supplies, storage, and packing services all of these add-ons add up when you get your estimate. If you can pack yourself and buy your own supplies, you can realize a lower final estimate from your moving company.
Specialty= Special Fee: If you have items like pool tables and other difficult to move items, you could be racking up extra fees in additional movers. If you have these items, it may be worth trying to sell them to people moving into your own house and buying a new one for your new home as the cost of moving these items might not be worth it.
4 Reasons You Should Move to New York City
Moving to New York City is an exciting and risky proposition for anyone. Although, at a high cost, it comes with opportunities that do not exist anywhere else in the world.
Job opportunities: New York City is a hub for many industries, including finance, media, advertising, and tech. If you're looking to advance your career or start a new one, New York City may offer more opportunities than Chicago.
Cultural diversity: New York City is known for its diverse population, with people from all over the world living and working there. This can lead to a rich cultural experience and exposure to different ideas and perspectives.
Nightlife: New York City has a vibrant nightlife scene, with countless bars, clubs, and music venues. If you're someone who enjoys going out and having a good time, New York City may be the place for you.
Transportation: New York City has a very efficient public transportation system, including subways, buses, and trains. This can make it easier to get around the city, especially if you don't own a car.
Food: New York City is known for its diverse and delicious food scene, with everything from pizza and bagels to high-end restaurants and street vendors.
Entertainment: New York City is home to many famous entertainment venues, such as Broadway theaters, the Metropolitan Museum of Art, and Madison Square Garden. If you're a fan of the arts, New York City may be the place for you.
Of course, there are also some downsides to living in New York City, such as higher cost of living, traffic congestion, and crowded living conditions. It's important to carefully consider your options and do your research before making a move.
The 5 Best Neighborhoods in/near New York City
Great Neck Plaza: Located on the outskirts of New York City, Great Neck Plaza is one of the best neighborhoods to move to in New York. With a median rent of $1,958, Great Neck Plaza allows for access to all that New York has to offer, but at a price that will let you have the money to enjoy it. Also, with stellar public schools, it is the perfect place for a young family.
Manhasset Hills: People move for a variety of reasons and at any many stages of life and this neighborhood is an excellent example of that. Very popular with retirees, Manhasset Hills has a rural feel that is perfect for some one that wants to have access to the amenities of New York without being trapped in the hustle and bustle that comes with city living.
Syosset: If you're coming from the Midwest and are looking for a town with a rural feel near the city and more moderate political leanings, Syosset is a great place for you. Boasting of quality schools, restaurants, and parks at a reasonable price, Syosset is wonderful neighborhood to start your new life in New York.
Jericho: If you are moving to New York and still want to come home to a more suburban feel, Jericho has what you are looking for in a home. Located in Nassau County, it is a great place to buy as most residents own their own homes. Jericho also has quality public schools and a reasonable median house cost of $797, 400
Mountain Lakes: When moving to the New York City area, make sure that you don't leave out New Jersey in your thoughts. There are plenty of towns, such as Mountain Lakes, that provide the same commute as suburbs on the New York side with a lower cost of living. Mountain Lakes is in Morris County and gives you all the access to city while having a suburban feel and quality public schools and housing options.
Need Help Moving Across the Country? Our Long Distance Movers Are Here to Serve You
If you're planning on moving from Chicago to a nearby city near New York City, there are several options to consider based on your preferences and needs. Here are some of the popular cities that are close to New York City:
Moving from Chicago to Jersey City, NJ: This city is located just across the Hudson River from Manhattan and offers a more affordable cost of living compared to New York City. It's also known for its diverse neighborhoods, restaurants, and waterfront parks.
Moving from Chicago to Hoboken, NJ: Hoboken is another city located across the Hudson River from Manhattan, known for its vibrant nightlife, parks, and waterfront walkway. It's also home to Stevens Institute of Technology, a prestigious research university.
Moving from Chicago to Stamford, CT: Stamford is located in Fairfield County, Connecticut, about an hour's drive from New York City. It's a bustling city with a growing economy, a thriving arts and culture scene, and easy access to beaches and other outdoor activities.
Moving from Chicago to New Rochelle, NY: New Rochelle is a suburban city located in Westchester County, New York, just a 30-minute train ride from Manhattan. It's known for its historic downtown area, parks, and waterfront views.
Moving from Chicago to White Plains, NY: White Plains is another city located in Westchester County, about 30 miles north of New York City. It's known for its vibrant downtown area, upscale shopping, and diverse dining options.