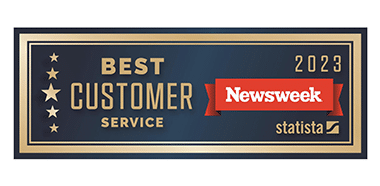 Testimonials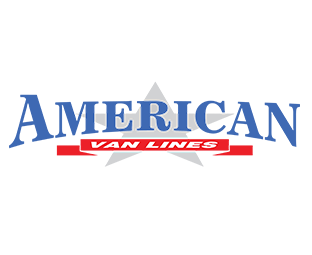 American Van Lines
954-630-0316
$$$
1,401 Testimonials
Disclosure
The reviews displayed may or may not be a complete set. Reviews may be removed if they:
i. Are abusive. An abusive review or comment is one that makes personal attacks, threatens, or harasses others, or uses profanity.
ii. Violate privacy. Reviews that mention specific names of individuals or personal information in a manner that is inappropriate and/or unrelated to the performance of the service rendered are subject to removal.
iii. Are not from a current customer.
iv. Contain material falsehoods.
v. Are deemed inappropriate.
To encourage all feedback, positive or otherwise, an equal incentive for reviews, regardless of rating, may have been provided to the reviewer.
Google reviews provided via APIs https://www.google.com/+/policy/embedded-content.html
Moving from Chicago to San Francisco
You have made the decision to move to the beautiful city of San Francisco, CA and leave the cold and windy winters of Chicago, IL behind. San Francisco always comes in as one of the best cities to live in the US and top-rated city for world travelers. The anticipation of the move can be exciting and overwhelming but hiring a professional moving company can ease some of that stress. The skillful pros at American Van Lines (AVL) will be there to make sure that the moving part of the journey goes well for you and your home furnishings. What are some other things to consider for your move from Chicago to San Francisco?
How much does it cost to move from Chicago to San Francisco?
Here's a clear breakdown that shows the estimate average cost of moving from Chicago to San Francisco (2,127 miles). Here, we looked at estimated prices for the distance based on the size of your home.
One bedroom Apartment = 4000 pounds – $4,799
Two Bedroom Apartment = 6000 pounds – $6,576
Three Bedroom House = 10,000 pounds – $10,040
4- Bedroom House = 14,000 pounds – $13,360
* Please note: These price ranges are estimates based on thousands of move we do each year. Prices will vary based on distance, weight of household goods, special requests and specific moving services needed. Please fill out our free online quote form to get your detailed, personalized, no obligation, FREE moving quote today.
What Goes into the Cost of Your Move?
No move is created equal, but the estimate given by a logistics professional at American Van Lines will help give you an idea of what your move from Chicago, IL to San Francisco, CA will cost. Let's take a closer look at some factors that might contribute to the cost of your move.
The Bigger the Home, the Higher the Price: When you get a quote from a moving company you will be asked how many rooms of furniture do you have? This helps us determine the estimated weight of your household goods and therefore the estimated cost of the move. The more furniture that you have, the higher the price of the move. If you have a 1-bedroom apartment with fewer household goods, you will pay less than a family who is moving from their 4-bedroom home.
Your Move Can Include Costs for Extras: Do you want American Van Lines to provide a full service move to include the packing and unpacking of your household items? Do you have an unusually large or heavy item to be moved? Are you looking for a temporary storage space until you find your final destination? These are a few of the items that can increase the cost of your move.
Additional Things to Consider: How much time will it take for American Van Lines to load and unload and are there any unusual circumstances that might arise unexpectedly? Are you in a three-story building with no elevator? Will you require changes in the order at the last minute? The more that we know up front, the easier it will be to provide an accurate estimate, but we understand that unexpected things come up at the last minute.
San Francisco is Always at the Top of the List of Best Places to Live
Goodbye Windy City: Chicago is a great town, but the windy winters can be brutal. San Francisco is known for its short winters with the low temperatures not getting anywhere near the freezing numbers in Chicago. Summers are mild with the average yearly temperature that varies from 45 degrees to 72 degrees Fahrenheit.
Career Opportunities: There is no doubt that the cost of living in San Francisco is higher than most places in the United States but there are also incredible high-paying career opportunities in the Bay Area. The average household income in San Francisco always tops the charts when compared to other major cities in the US.
Amazing Restaurants and Entertainment: The food scene in San Francisco is incredible. No matter what your palate desires, you will find it in San Francisco. From casual to fine dining and the choices of bars and nightclubs, there will be no shortage when it comes to a night out in your new city.
So Many Choices – Best Neighborhoods in San Francisco
The fun part of moving to San Francisco is considering all of your options when it comes to your potential new neighborhood and San Francisco has so many great options.
The Mission District: This beautiful and culturally diverse area of San Francisco will be at the top of your list of new neighborhoods. You can have a full day of experiencing the street art and murals that line the sidewalks of this beautiful area and absorb the history of one of the oldest neighborhoods in San Francisco.
The Castro District: No list of potential new neighborhoods would be complete without the famous Castro District. With its rich history of diversity, this area of San Francisco will be on any list of communities that you will consider when making the move to your adopted city.
Nob Hill: If the feel of an old money neighborhood and Michelin-starred restaurants is your thing then the infamous area of Nob Hill will certainly be a neighborhood to consider. Nob Hill is definitely one of the most desirable locations in the San Francisco area.
North Beach: Sipping coffee in a cafe and outdoor strolls will describe your life if you choose the North Beach area of San Francisco. If you enjoy Italian restaurants and leisurely walks just people watching, then you should consider a move to this historical neighborhood.
San Francisco Bound!
Are you ready to move from Chicago to San Francisco? If so, we are standing by to get you started. Remember, with other potential destinations such as, Chicago to Oakland, CA (2,121 miles), Chicago to San Diego, CA (2,077 miles) or Chicago to San Jose, CA (2,160 miles), you can stay within a similar price range as the one estimated above.
American Van Lines has the moving professionals to answer any questions that you may have about your move to San Francisco or another destination that you are considering. Call or contact us online for a quote.