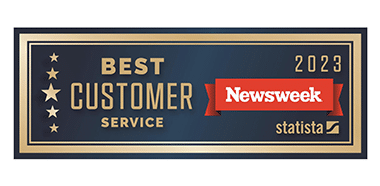 Testimonials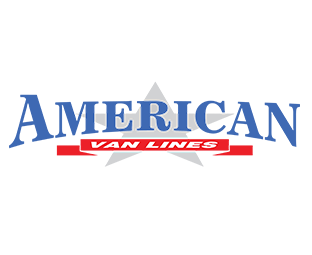 American Van Lines
954-630-0316
$$$
1,401 Testimonials
Disclosure
The reviews displayed may or may not be a complete set. Reviews may be removed if they:
i. Are abusive. An abusive review or comment is one that makes personal attacks, threatens, or harasses others, or uses profanity.
ii. Violate privacy. Reviews that mention specific names of individuals or personal information in a manner that is inappropriate and/or unrelated to the performance of the service rendered are subject to removal.
iii. Are not from a current customer.
iv. Contain material falsehoods.
v. Are deemed inappropriate.
To encourage all feedback, positive or otherwise, an equal incentive for reviews, regardless of rating, may have been provided to the reviewer.
Google reviews provided via APIs https://www.google.com/+/policy/embedded-content.html
Moving from Dallas to Phoenix
Moving cross country creates a certain amount of anxiety. We understand that it can be tough to leave behind your family and friends and start a new life somewhere else. However, if you're moving from Dallas, Texas to Phoenix, Arizona, you have a lot to be excited about. Not only is Phoenix one of the most progressive cities in the country, but it is rapidly growing with tons of culture and fun things to do.
Before you pack your bags, there's a lot of things that we'll need to go over to make your moving process easy. The distance between Dallas and Phoenix is 1,064 miles. With American Van Lines on your side, you can rest assured that each mile will be easier than doing it alone.
How much does it cost to move from Dallas to Phoenix?
If this is one of the first questions you have, we fully understand it. Having a moving budget and sticking to your plan is essential. That's why we've created a chart to help you estimate the cost of your move based on the size of your home. See below for more details. 
One bedroom Apartment = 4000 pounds – $3,304
Two Bedroom Apartment = 6000 pounds – $4,544
Three Bedroom House = 10,000 pounds  – $6,970
4- Bedroom House = 14,000 pounds – $9,275
* Please note: These price ranges are estimates based on thousands of move we do each year. Prices will vary based on distance, weight of household goods, special requests and specific moving services needed. Please fill out our free online quote form to get your detailed, personalized, no obligation, FREE moving quote today.
How are moving estimates calculated?
Moving estimates are calculated based on the several items. As you look ahead to your moving day, here's a comprehensive list of things that can cause your moving prices to fluctuate. 
The weight of your household goods: If it has been a while since you donated clothes to charity or did some cleaning to get rid of things you rarely use, this is the perfect time to de clutter. As you move into a new place, you should only take things that you use and bring value to your life. This will help you create a neat new home in Phoenix and save you money along the way by costing you less to have it moved.
The complexity of your moving requests: Frankly put, some moves are a lot more difficult to execute than others. If you simply need to your household items lifted into a moving truck and driven to Phoenix, that's not too tough an ask and it shouldn't cost you and arm and a leg. However, if your moving requests are a lot more detailed and you need full packing services, cleaning services and storage units, you can expect to pay more.
The details of your move: The details of your move always matter. Do you need specialty items such as pool tables and hot tubs moved? Or do you live on the 5th floor of a condo and your service elevator isn't working? These are the kinds of things that can certainly increase the cost of your move. It's important that you are upfront about anything that may cause the movers stress or make things more challenging.
Why Should You Move to Phoenix? 
If you have your eyes and heart set on a future on Phoenix, we can't blame you. Here are some of the benefits of moving to one of the top cities in Arizona. 
Low Cost or Living: According to Numbeo, the cost of living for a single person in Phoenix is around $1,000 per month (yes, including rent). This is well below the national average! The same report states that for a four person family, cost of living comes in at around $2,700 monthly. Again, this is incredibly affordable compared to many other US cities.
Sports Fans Unite: Whether you're watching the up and coming Phoenix Suns play at a local bar or you score tickets to the Arizona Diamondbacks baseball game, living in Phoenix is a sports lover's dream. Fans here are not only supportive but extremely passionate about their sports teams. With just a short drive you can also check out the Arizona Cardinals and their young talent.
Strong Job Market: Whether you're moving to Phoenix as part of a corporate relocation or you're seeking work and a fresh start, living somewhere with a stable job market is important. Luckily for you, Phoenix easily fits the bill. As one of the top industrial markets in the country, Phoenix is also the proud home of job-generating powerhouses such as Arizona State University and Luke Air Force Base.
Deciding where to live: The Top Neighborhoods in Phoenix 
We know that finding the right neighborhood can be challenging no matter where you decide to call home. As you prepare to relocate to Phoenix, we wanted to do our part to make your hunt for the right community easier. Check out our list of the best neighborhoods in the Phoenix area. 
Chandler: With a median rent of less than $1,300, Chandler is one of the most affordable suburbs of Phoenix. Complete with inviting residents, amazing local restaurants and tons of parks for you to choose from, there's not much you won't like about living here. This dense suburban area is also getting points for diversity. So, no matter where you're from you can fit in effortlessly. 
Scottsdale: Arguably the most popular entry on our list, Scottsdale stands out as a place with something for everyone. Home to some of the best public and private schools in Arizona, it is the ideal place to raise a family. Located in Maricopa County, Scottsdale has become a favorite for retirees who are looking for a place to enjoy the rest of their lives. Beautiful, affordable and diverse, it is the perfect city to start a new life. 
Arcadia: If you're looking to live somewhere that's conveniently located with lots of offer, Arcadia will be a perfect fit for you and your family. Located 15 minutes away from both the airport and downtown Scottsdale, it puts you in prime location. A designated historic district, this neighborhood was always known for its stunning ranch style homes. However, gentrification and growth has ushered in an era of pricy homes and modern apartment buildings. If you can afford to live here, it is an excellent option. 
Eastlake Park: This downtown Phoenix suburb is rich with culture and provides the booming nightlife scene that many crave. Known for some of the best restaurants anywhere, this diverse neighborhood has enough flavor to keep you entertained and make you feel comfortable no matter where you're from. 
Coronado: Home to less than 5,000 residents, this midtown suburb is every bit as quaint and attractive as you want it to be. This is an incredibly walkable area so no matter where you live, you'll likely be in close proximity to parks, restaurants and other essentials. With lots of homes in the area for sale, now is the perfect time to buy one for cheap. 
Downtown Core: The Core as it is affectionately called is perfectly named considering the fact that it is at the center of it all in Phoenix. A favorite among young professionals, this booming area has a fun nightlife scene and plenty of modern apartments for you to choose from. If you're looking to grab life by the horns and really enjoy your new life in Arizona, this is the perfect neighborhood to do just that. 
Ahwatukee Foothills: Once you learn to pronounce it properly, there's not much you won't love about the Ahwatukee Foothills area. Scenic and known for its golf courses (3 huge ones), it has the perfect suburb for you to settle down a raise a family. Residents here are friendly and invested in the community. So, this is the kind of place where you can look forward to lots of community events and fundraisers. 
Get Up and Move! 
We've come a long way together. From wondering how much a move to Phoenix would cost to exploring some of the best neighborhoods in the area, it feels like we have experienced great things together, right? When the time comes for you to actually move, let's keep the partnership going. With American Van Lines, you can get affordable moving help from a team of professional movers that's trained to carefully transport your household goods. Don't risk significant damage to the things you love by hiring just any moving company. Our customer service first approach and proven track record makes us the right long distance moving company for you.
Whether you stick to your plan to relocate to Phoenix from Dallas or you choose another city nearby, Dallas to Scottsdale (1,065 miles), Dallas to Mesa (1,055 miles) or Dallas to Tucson (951 miles), we'll be waiting to help you out.