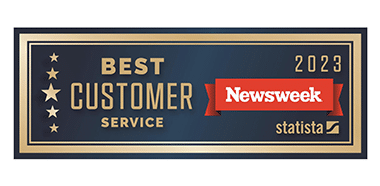 Testimonials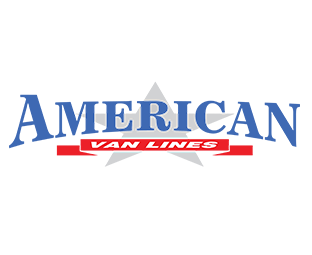 American Van Lines
954-630-0316
$$$
1,381 Testimonials
Disclosure
The reviews displayed may or may not be a complete set. Reviews may be removed if they:
i. Are abusive. An abusive review or comment is one that makes personal attacks, threatens, or harasses others, or uses profanity.
ii. Violate privacy. Reviews that mention specific names of individuals or personal information in a manner that is inappropriate and/or unrelated to the performance of the service rendered are subject to removal.
iii. Are not from a current customer.
iv. Contain material falsehoods.
v. Are deemed inappropriate.
To encourage all feedback, positive or otherwise, an equal incentive for reviews, regardless of rating, may have been provided to the reviewer.
Google reviews provided via APIs https://www.google.com/+/policy/embedded-content.html
Moving from Greensboro to Atlanta
When the time comes for you to make the move from Greensboro, North Carolina to Atlanta, Georgia, American Van Lines (AVL), is definitely the way to go. With decades of experience under our belt, our professional movers are trained to handle all moving requests swiftly without sacrificing quality. We know just how important your household goods are to you and your family. That's why unlike some moving companies, we will treat it as if we are moving our very own items cross country. Before we get your long distance move started, there are some things that we should review. Let's start by figuring out your moving budget and the potential cost of your move.
How much does it cost to move from Greensboro to Atlanta?
Let's be clear, we fully understand the importance of having a defined moving budget. Not only does this help decrease the anxiety that comes with the relocation process, but it also helps you allocate funds for the rest of the important things in your life. While the move from Greensboro to Atlanta is only 331 miles, it still can prove to be a rather challenging one. With decades of moving experience, we provide free, quality estimates that people can count on. Please view the chart below.
One bedroom Apartment = 4000 pounds – $2,697
Two Bedroom Apartment = 6000 pounds – $3,190
Three Bedroom House = 10,000 pounds – $4,760
4- Bedroom House = 14,000 pounds – $6,240
* Please note: These price ranges are estimates based on thousands of move we do each year. Prices will vary based on distance, weight of household goods, special requests and specific moving services needed. Please fill out our free online quote form to get your detailed, personalized, no obligation, FREE moving quote today.
The Top 3 Things that Can Affect the Cost of Your Move
Your Household Goods: As illustrated in the chart above, the size of your home/amount of household goods you have automatically relates to the cost of your move. In essence, this is the main reason why a 4 bedroom home usually always cost more to relocate than a 1 bedroom apartment. So, as you begin to think about your move to Atlanta, now is the perfect time for you to do some decluttering. In other words, don't feel compelled to take things to your new home that you hardly ever use. Instead, donate some things to family, friends or charitable organizations. Oh, and if certain items no longer serve you any purpose, load up some garbage bags and toss them. The more organized you are and the less items you need moved, the more affordable your move will be.
A Closer Look at Your Household Goods: Once you're done deciding what items you want to keep and what ones you want to get rid of, it's wise to examine your goods to get a better idea of what you can expect to pay. Simply put; if you have hard to move items that will take the moving company longer or requires special equipment, you should expect to pay an increased rate. Specialty items include things such as hot tubs, fine art, pool tables and more. Remember, no matter the price, it is always better to use an experienced moving company for these pricy items to ensure safety.
The Details of Your Relocation: For some people, moving cross country means hiring a moving company to help them pack their belongings as they do the heavy lifting for the customer. For others, a moving company represents a full service moving company that does everything from packing and unpacking to providing storage units and cleaning up the old unit once the move is completed. It's up to you to be clear about the moving services you want to ensure that you receive an accurate quote.
Why Should You Move to Atlanta?
Job Opportunities
Did you know that Atlanta is home to headquarters for Delta Airlines, Coca Cola Brand and even super news company CNN? In reality, being home to mega companies means that you will have various employment opportunities. Whether you're relocating to Georgia for work or you're in search of a new job, this move allows you to have some economic stability in a time when most major cities wish they could provide it.
Affordable Cost of Living
As of 2019, statistics show that median home cost in Atlanta was $259,000. Yes, this is amazing!
Whether you're looking to buy or rent, Atlanta shines with a lower cost of living than most US cities comparable in size. This is the kind of city where you can find your dream home or apartment in a charming neighborhood without draining your savings in the process.
Entertainment Galore
Whether you meet friends for a picnic at the world famous Piedmont Park, explore the sights at the Georgia Aquarium or attend an Atlanta Hawks or Atlanta Falcons game with your best buds, living in Atlanta presents you with no shortage of entertainment options. With one of the best nightlife and restaurant scenes in the country, this is the perfect home for anyone looking to make the most out of life.
The Best Neighborhoods in Atlanta, GA
While moving to a new city is always exciting, there can be some stressors. One of the main ones is deciding exactly where to call home. Luckily for you, we've got your back. To save you time, we did some research. Here's our list of the best neighborhoods in Atlanta.
Atlantic Station: Home to restaurants, shopping centers and some of the best gyms in the city, Atlantic Station is ideal for anyone looking to enjoy the best that Atlanta has to offer. Here, you'll find some of the most beautiful condos and homes anywhere. While it won't be the most affordable area on our list, the modern feel and lively environment that it provides definitely makes it worth it. You'll regret not checking out this area for sure. 
Midtown: This LGBTQ friendly area is filled with friendly residents and tons of walkable restaurants and bars. Located perfectly near Downtown and Piedmont Park, you can live here happily without a car. A short walk from the bus and train station, living in Midtown allows you to make life easy as you enjoy the simple things. There's always a fun event happening in Midtown! 
Brookwood: For anyone relocating to Atlanta, this area is a must see. There's something about it's mix of affordable housing and lavish homes that provides the perfect mix of options for families no matter their budget. If you're eager to settle down in an area with welcoming residents, a low crime rate and excellent public schools, it doesn't get better than the Brookwood area. 
Morningside/Lenox Park: Are you an active outdoor person who loves getting outside and making the most of the day? If so, this is the neighborhood for you. Filled with bike lanes for cyclists, some of the most beautiful parks anywhere and more, the Morningside area encourages you to enjoy Atlanta to its fullest. With median rent coming in at just over $1,600, it is rather affordable too!
Buckhead Forest: Located in close proximity to The Shops of Buckhead, Lenox Mall, Phillips Arena and tons of major attractions, the Buckhead Forest area is ideal for anyone who likes to keep themselves busy and on the go. Known for its affordable homes and rental properties, the Buckhead Forest area makes finding a home that you'll love easily accessible. You should certainly ride through this area as soon as you get a chance. 
Candler Park: This is the kind of neighborhood where you can embrace peace and quiet on one street and then walk over to a bustling business scene on another. Diverse and multi-dimensional, this unique area is small and inviting. Complete with cheap rent and beautiful homes for sale, you should see what you can find here for sure. 
Cross Creek: Home to just over 2,000 residents, Cross Creek is consistently ranked as one of the best places to buy a home in Atlanta. However, if you're a single professional who isn't quite ready to buy a home, this area can still prove to be an amazing home for you. With many shopping centers and businesses in the area, Cross Creek is experiencing positive growth that only raises the property value. 
Trust in American Van Lines
No matter where you're from, moving is usually an important part of life. As we seek different things and try to better our quality of life, we end up making moves. This is where American Van Lines comes into play. With decades of moving experience under our belt, we are equipped with all of the tools needed to make your relocation smooth.
Whether you're moving from Greensboro to Athens, GA ( 281 miles), Greensboro to Gainesville, GA (292 miles) or Greensboro to Sandy Springs, GA (326 miles), AVL will be standing by to do all of the heavy lifting for you.