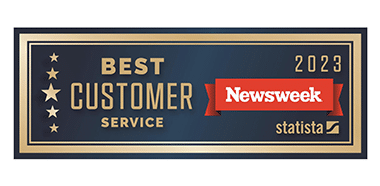 Testimonials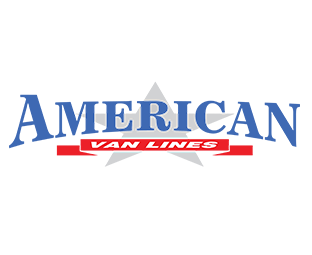 American Van Lines
1351 NW 22nd Street
Pompano Beach
FL
33069
954-630-0316
$$$
1,456 Testimonials
Disclosure
The reviews displayed may or may not be a complete set. Reviews may be removed if they:
i. Are abusive. An abusive review or comment is one that makes personal attacks, threatens, or harasses others, or uses profanity.
ii. Violate privacy. Reviews that mention specific names of individuals or personal information in a manner that is inappropriate and/or unrelated to the performance of the service rendered are subject to removal.
iii. Are not from a current customer.
iv. Contain material falsehoods.
v. Are deemed inappropriate.
To encourage all feedback, positive or otherwise, an equal incentive for reviews, regardless of rating, may have been provided to the reviewer.
Google reviews provided via APIs https://www.google.com/+/policy/embedded-content.html
Moving from Greensboro to Miami
Is it true that you're looking to relocate from Greensboro, NC to Miami, FL? If so, you're definitely in the right place to find all the information you need pertaining to your upcoming long distance journey. The distance between Greensboro, North Carolina and Miami, Florida is 795 miles. When you start and end your moving process with American Van Lines, you can look forward to us doing the heavy lifting so that your moving process is as low stress as possible. Let's take a deep dive into some things you should look for as you plan your relocation.
How much does it cost to move from Greensboro to Miami?
Every conversation about the moving process should start with money. If you're feeling anxiety over your moving budget, we are here to give you some relief. Look at the chart we created below. It gives moving estimates for your upcoming move based on the size of your home.
One bedroom Apartment = 4000 pounds – $3,022
Two Bedroom Apartment = 6000 pounds – $4,089
Three Bedroom House = 10,000 pounds – $6,191
4- Bedroom House = 14,000 pounds – $8,178
* Please note: These price ranges are estimates based on thousands of move we do each year. Prices will vary based on distance, weight of household goods, special requests and specific moving services needed. Please fill out our free online quote form to get your detailed, personalized, no obligation, FREE moving quote today.
What else decides the cost of your move?
Based on the moving estimate above, it's clear that the size of your home/weight of your household goods can affect the cost of your move. So, before you relocate to Miami, it's the perfect time for you to declutter and get rid of things you never use. Whether you donate things to charity, gift to family and friends or just leave some things in the dumpster, having less weight can save you money.
The details of your move
In addition to weight, the specific details of your move are important. For instance, are you looking for a full service move that includes everything from packing and unpacking to a company that will mop and clean your old place for you? If so, you should definitely expect this to cost more than a basic move where a company just does the heavy lifting before driving your belongings cross county to Miami.
Specific items you need moved
If you're looking to hire a moving company to help you move a specialty item (pool table, hot tub, fine art, etc.) you should expect to pay more than usual. Also, remember to do your part to make the entire move as easy as possible for the moving company that you hire. This includes everything from reserving the service elevator in your condo to providing them with bottles of water as a kind gesture as they conduct your move.
Benefits of Moving to Miami
There are many reasons why you should move to Miami. We've outlined the top 3 for you from our perspective.
Weather: While you may love summers in Greensboro, there's nothing quite like having beautiful sunny days year round in Miami. Whether you're hanging at the beach with friends or just relaxing in your backyard with family for a BBQ, you'll love having the option to enjoy the great outdoors while the rest of the country is dealing with freezing temperatures and snow.
Entertainment: When you move to Miami, you won't ever have to worry about being bored unless you truly want some downtime. If you're a sports fans, the Miami Heat, Miami Dolphins, Miami Marlins and Florida Panthers are just some of the professional sports teams here that will keep you entertained. A hub for world famous musicians, you can also look forward to catching some of your favorite artists live in concert here. No matter what part of the city you live in, a festival, book fair or community event won't be hard to find.
Diversity: Miami has always been a melting pot for people from all over the world. Luckily for you, nothing has changed. Known as a favorite place for anyone looking to be immersed in Latin culture, Miami has much more to offer. With swarms of people from all over the world, you can fit in here no matter where you're from or what you believe in.
Where should you live? The 6 Best Neighborhoods in Miami
We've put together a list of some of our favorite neighborhoods in the Miami area. We know that deciding where to live can be overwhelming. That's why we wanted to give you a head start on the process by highlighting some of the places you should have near the top of your list.
Bay Harbor Islands: Located in Miami Beach, Bay Harbor Islands provides a quiet retreat from the busy scene in South Beach. If you're looking for a beautiful neighborhood with friendly residents where you can settle down and raise a family, this is an excellent option for you. Composed of two islands, Bay Harbor provides the ideal mix of business and residential. When you factor in the tons of amazing stores and restaurants here, you'll quickly realize that there's lots for you to discover and love.
Miami Beach: While Miami beach has gained fame from TV shows, magazines and media as a whole, there's a lot more to this neighborhood than meets the eye. Sure, there's the glitz and glamor and nightlife scene that so many crave here. However, Miami Beach is also a neighborhood with beautiful homes for sale, some of the best public and private high schools in the county and tons of welcoming residents. Whether you're looking to buy or rent, Miami Beach will present you with plenty of options for both.
Aventura: Located almost exactly halfway between Miami Beach and Fort Lauderdale, Aventura puts you exactly where you want to be. While traffic here along Biscayne Blvd can get frustrating, it is worth it when you factor in excellent schools, a low crime rate and one of the more diverse neighborhoods on our list. The proud home of Aventura Mall and some of the best dining options in all of Miami Dade County, Aventura has no trouble standing out for all of the right reasons.
Cooper City: Located in west Broward County, Cooper City shines as an ideal place to raise a family or settle down and chase your career dreams. In recent years, Cooper City has seen lots of expansion in the form of new shopping centers and stores all around the neighborhood. This growth has made the area extremely walkable – giving you another advantage of living here over some of the other areas in Broward and Miami Dade County.
El Portal: Known for its Latino community, El Portal is filled with culture and charm. The perfect place for affordable housing whether you're looking to own or rent, this is ideal for anyone living on a strict budget. As construction continues to boom in the area, you can expect the area to continue to blossom with new employment opportunities. If you are looking for a community where you can grow old amidst friendly residents, this is perfect for you.
Parkland: This Fort Lauderdale suburb shines with tree lined streets, beautiful homes and all of the aspects of the American dream that people chase. With median rent coming in around $2,500, it isn't the cheapest place on our list, but it does offer the safety and security that so many desire. Whether you're a single professional or part of a large family, living in a quiet area with minimal crime definitely has it perks. You should definitely give Parkland a try!
The Time to Move is Now!
At American Van Lines, we have all the tools you need to make your long distance move successful. Our customer service team is knowledgeable and experienced. This means that no matter what specific moving requests you have, we'll be able to accommodate them within reason.
Over the years we've conducted countless moves from Greensboro to West Palm Beach and Greensboro to Fort Lauderdale. Whether you decide to move to Miami or opt for one of the great destinations nearby, our movers will be ready to help.