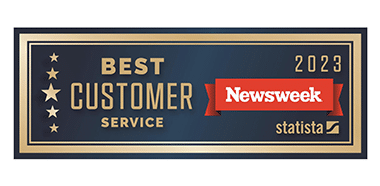 Testimonials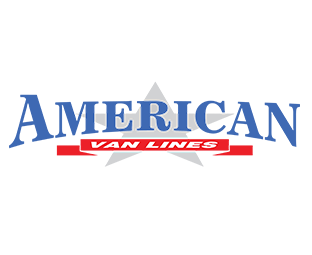 American Van Lines
954-630-0316
$$$
1,401 Testimonials
Disclosure
The reviews displayed may or may not be a complete set. Reviews may be removed if they:
i. Are abusive. An abusive review or comment is one that makes personal attacks, threatens, or harasses others, or uses profanity.
ii. Violate privacy. Reviews that mention specific names of individuals or personal information in a manner that is inappropriate and/or unrelated to the performance of the service rendered are subject to removal.
iii. Are not from a current customer.
iv. Contain material falsehoods.
v. Are deemed inappropriate.
To encourage all feedback, positive or otherwise, an equal incentive for reviews, regardless of rating, may have been provided to the reviewer.
Google reviews provided via APIs https://www.google.com/+/policy/embedded-content.html
Moving from Houston to Boston
If you are moving to Boston from Houston, you are in for an exciting experience. Boston boasts a very high quality of living, exciting culture, plenty to do, and the enjoyment of four seasons. With excellent history, supreme walkability, great dining, awesome sports teams, universities and colleges, and museums, life in Boston is wonderful. Having the right moving company can make all the difference as you relocate, and when you work with American Van Lines, we ensure a smooth, streamlined cross-country move. Our team of moving professionals can handle as much or as little of the move as you wish.
How much does it cost to move from Houston to Boston?
The cost of your move will depend on various factors, including the distance. The distance between Houston and Boston is 1840 miles, and this will most definitely factor into the total cost of your move. Additionally, the size of your home, the number of rooms, and the overall weight of your possessions will factor into the final cost. Here is the average breakdown of costs for a move between Houston and Boston, based on home size:
One bedroom Apartment = 4000 pounds – $4,334
Two Bedroom Apartment = 6000 pounds – $5,964
Three Bedroom House = 10,000 pounds  – $9,146
4- Bedroom House = 14,000 pounds – $12,189
Whether you are moving to Boston from Houston, or a nearby city such as Katy, Pearland, Richmond, or Sugar Land, your total move cost will be based on the specifics of your move. We do thousands of moves every year, including many cross-country moves, so it is important to keep in mind that these estimates may vary from your actual move cost, due to personalized factors.
If you would like a customized estimate, please complete the form on our website for an obligation-free quote. This will help you get an estimate tailored to your requirements.
Understanding How Moving Costs Are Determined
Moving, especially moving across the country, is never a one-size-fits-all endeavor. Various individual factors are equated in each move, and these will result in your final moving cost. These factors include:
The Location: The distance of your move will play a major factor in the cost of your move, and it will be calculated by the location you are moving from to the location you are moving to; in this case, Houston to Boston. The number of miles involved will determine this aspect of the cost; for example, a move that is 1,000 miles will generally cost less than a move of 2,000 miles.
The Size: Size is a major component of a move, and this is based on how large of a home you are moving and how much there is to move. The larger the home, the more rooms there are, the more possessions, the costlier the move will be. This is because there will be more items to be packed, a larger inventory to keep track of, a heavier weight factor, and overall more work necessary to complete a successful move.
Any Special Requests: If your move requires moving any special request items, such as fine art or antiques, or large-scale items, such as a piano or hot tub, this will involve an additional cost. American Van Lines is among the few moving companies with a specific focus on specialty items, and we can coordinate moving large and high-value items to ensure safety and security throughout the process.
Additional Services: How much or how little you require from your mover will factor into the cost of your move. If you need a full-service move from AVL, it will cost more than if you were to pack everything on your own.
Extra Accommodations/ Unforeseen Challenges: Certain individual factors may arise out of nowhere, and knowing your moving company can accommodate these is a major benefit. While there may be additional costs involved, if your move requires a sudden change of date, or the need to expedite services, AVL can usually support these needs.
The Benefits of Moving to Boston from Houston
Moving is usually a complex process. Even if you are moving to your dream location, it still requires adjustments and staying flexible. If you are moving from Houston to Boston, here are the top benefits you can expect upon your relocation.
The Weather: When moving to Boston from Houston, be prepared for change; as in, seasonal change! While Houston is known for its generally mild climate with two distinct seasons: rainy and dry, Boston has a humid continental climate that includes four seasons. Expect seasonal changes, cold snowy winters, warm summers, and gorgeous spring and fall months with ample rain.
Culture and Entertainment: Boston is a fun city and if you enjoy cultural activities, getting out on the town, taking in learning opportunities at museums, and cheering for your team at sporting events, you will really enjoy living there. With an international population, you can expect to enjoy many multicultural events as well as dining. Boston's sports teams include the Boston Celtics, the Boston Red Socks, the Boston Bruins, and the New England Patriots, who are based just outside of Boston.
Business Opportunities and Jobs Outlook: Boston has seen steady job growth, with new jobs added yearly. Furthermore, with unemployment rates that have remained low, there is a good outlook in terms of employment.
The Best Neighborhoods in Boston
Boston is a beautiful city with great history and many opportunities for enjoying both the urban setting as well as the surrounding suburbs and natural areas. Whether you would prefer to live within the city, or you'd rather a quiet neighborhood outside the metropolitan area, Boston offers many beautiful locations to choose from. Here are the top neighborhoods in and around Boston:
Back Bay: Highly popular among young professionals, Back Bay offers the best of the best in terms of Boston living. Close to shopping, great dining, bars, coffee shops, and entertainment, Back Bay is centrally located within Boston, enabling excellent walkability to just about anywhere within the city.
Allston: Popular among college students and young professionals, Allston is a more affordable location in Boston known for its bar scene. Far from stuffy, Allston is an excellent location for anyone who wants to live in the middle of the excitement.
Fenway: Fenway is one of Boston's most sought-after neighborhoods offering a more suburban feel rather than an urban setting. However, as a result, it is also among the more expensive neighborhoods. Fenway offers beautiful surroundings, a comfortable environment, and a very safe location with access to shopping, dining, and bars.
Brookline: Considered among the very best neighborhoods outside Boston, Brookline is a charming suburb. It offers easy and fast access to downtown Boston, while being removed enough to provide safety, tranquility, and a truly family-friendly environment. The public schools are excellent and there is plenty of green space.
Newton: Among the best family neighborhoods outside of Boston, Newton is known for its phenomenal schools, very safe setting, and many parks. Very easy access into Boston is among the many benefits here, enabling residents a comfortable suburban lifestyle while never being too far from the metropolitan area.
Lexington: One of Boston's most populated outer cities, Lexington offers a true suburban feel. Known for its excellent schools, this town is a big draw for families with children. It offers a safe environment, just removed from the excitement of Boston.
Boxborough: Boxborough is a quaint, quiet, small town with many parks and a very suburban setting. It is more affordable than other suburbs of Boston, and it caters to families greatly with ample green space, good schools, and many options for youth sports.
Westford: Westford is a unique quiet neighborhood, offering a taste of rural living outside of Boston. It has great schools, skiing in the winter, and an overall lovely community. There are good dining options, and it is a nice place for families to settle with easy access to the city.
Wayland: Wayland is a top choice for families as a result of its excellent schools and options for education. There is minimal crime, which makes it a very safe location. The town is nicely removed from Boston with an easy commute. It is close to everything but still quiet and comfortable for those who prefer a more relaxed neighborhood. Wayland is an overall supportive community, with a small-town feel, ample green space, and access to nature.
Moving to Boston: So Much to Enjoy!
Boston offers so much to those who call it home. It has an exceptionally high quality of life, giving its residents countless opportunities to get out and enjoy the city in terms of nightlife, dining, museums, parks, shopping, sporting events, and cultural events. From the music scene to the science scene, there is something for everyone in this town. ArtWeek Boston, the Boston Marathon, and the Cambridge Science Festival offer wonderful opportunities to connect with others. Additionally, anytime you need a dose of nature, Boston Common provides ample ways to enjoy the outdoors. Outside of Boston, there are many things to do and see, as well. Thanks to the city's prime New England location, it is within a short distance to New York City, Portland, and Providence. For the outdoor enthusiasts, visits to such iconic locations as Martha's Vineyard, Nantucket, Cape Cod, and Glendale Falls are all easily accessible, offering fresh air and incomparable settings.
Ready to Make Your Move?
Boston is a one-of-a-kind city, offering a unique mix of culture, history, educational opportunities, and excitement of all varieties. Living there promises endless options for comfortable living with plenty to do. If you're ready to start planning your move from Houston to Boston, let American Van Lines help make it happen. We can handle as much as you need us to, and with our expert handling, we will ensure your cross country move goes as smoothly as possible. If you have any questions, our customer service team is here to help. Our aim is to take the stress out of your move; you focus on settling into your new life in Boston, while we handle the heavy stuff.