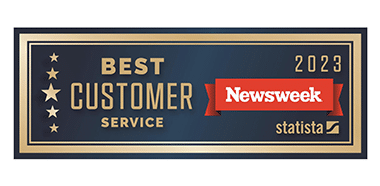 Testimonials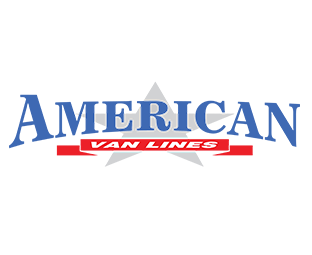 American Van Lines
954-630-0316
$$$
1,401 Testimonials
Disclosure
The reviews displayed may or may not be a complete set. Reviews may be removed if they:
i. Are abusive. An abusive review or comment is one that makes personal attacks, threatens, or harasses others, or uses profanity.
ii. Violate privacy. Reviews that mention specific names of individuals or personal information in a manner that is inappropriate and/or unrelated to the performance of the service rendered are subject to removal.
iii. Are not from a current customer.
iv. Contain material falsehoods.
v. Are deemed inappropriate.
To encourage all feedback, positive or otherwise, an equal incentive for reviews, regardless of rating, may have been provided to the reviewer.
Google reviews provided via APIs https://www.google.com/+/policy/embedded-content.html
Moving from Houston to Chicago
Chicago is one of America's most exciting cities. With a thriving downtown business district, exceptional entertainment and cultural events, incredible restaurants, and excellent colleges and universities, Chicago is seeing plenty of growth right now. If you are among those looking to relocate to this bustling metropolis from Houston, Texas, working with a moving company may be an option to help streamline the process. Professional movers can help make your move simpler, smoother, and more manageable, considering it will be a cross-country move.
How much does it cost to move from Houston to Chicago?
The distance between Houston and Chicago is 1080 miles. Depending on your needs, here is a look at the average cost of moving you may expect when relocating to Chicago from Houston, in regards to the size of the home.
One bedroom Apartment = 4000 pounds – $3,429
Two Bedroom Apartment = 6000 pounds – $4,669
Three Bedroom House = 10,000 pounds – $7,095
4- Bedroom House = 14,000 pounds – $9,400
It is important to note, however, that these are estimates of the costs of moving, based on our experiences with thousands of moves per year. Whether you are moving from Houston, or another nearby city such as Sugar Land, Pearland, Richmond, or Katy, your individual costs may vary due to the specific factors involved. The requirements and circumstances of your move, your actual location, the overall weight of the goods that need to be transported, the distance involved, and any other factors that you need will be factored into the cost of the move.
For a more exact cost, please fill out our form for a free online quote, regarding your individual details. This enables you to receive a FREE quote, with no obligations.
Why do Moving Costs Vary so Greatly?
Moving Costs Explained
There are numerous factors that will play into the actual cost of a move. Individual factors will be calculated to configure the exact cost of your move. However, here are the top aspects that can affect your move and contribute to the final total.
Size: When it comes to a move, the size of your move matters. That is, how much stuff you have to move will contribute greatly to the cost of your move. The more there is to move, the more there will be for the movers to keep track of in terms of inventory. Generally, the larger your home, the larger the cost of the move. More rooms and more possessions equals a higher cost due to the work involved.
Location: How far of a distance your move will be will factor into the cost of the move. The move will be calculated based on the distance between your present location and the location you are moving to. For example, a move that will be 500 miles will cost less than a move that will be 1200 miles.
Special Request Items: When moving large-scale items such as a hot tub or piano, or delicate items like fine art or antiques, costs will be higher due to the care and expertise involved. While not all moving companies specialize in such specific areas, American Van Lines has the know-how to coordinate any type of move involving large or valuable items.
Extra Services: The additional services you may need will factor into the cost of your move. If you require full-service from your moving company and need them to manage the packing, or if you pack all items yourself will determine how your move is priced.
Added Complexities: If your move suddenly requires a change of date, if you require expedited services, or if the actual move involves a complicated process (like in the event of a narrow driveway), these kinds of factors will affect your move's pricing.
The Top Benefits of Moving to Chicago from Houston
Moving can be difficult, no matter how excited you are for change. However, despite the adjustment that is always involved, there are often so many great benefits to relocating. If you are moving to Chicago from Houston, here are the top features to look forward to in Chicago.
The Weather: Known as "The Windy City," if you enjoy pronounced seasons, cold and blustery temperatures, and a unique destination set into Lake Michigan, Chicago offers so much! While it is well known how cold it can get, that is part of Chicago's allure.
Culture and Entertainment: Chicago is a seriously fun location. There are countless things to do in terms of entertainment, sporting events, nightlife, dining, and cultural events. Chicago locals are famous for their devotion to their team sports. Whether you are a fan of basketball, football, baseball, or hockey, Chicago brings the excitement. A wide array of unique, multicultural enclaves also contribute to Chicago's diverse offerings in regards to cuisine and events, ensuring there is never a dull moment in this city.
Jobs and Business Opportunities: Chicago has seen exceptional job and business growth in the past several years, outpacing many other areas of the United States. This makes it quite enticing for those looking to relocate with the potential of sourcing new opportunities
The Best Neighborhoods in Chicago
Chicago is a sprawling city and while the downtown area may be a consideration for your new home, the surrounding neighborhoods and suburbs of Chicago offer a great array of options. This ensures you will be able to find the perfect location that fits your needs and lifestyle precisely. Here are the best neighborhoods in Chicago and the surrounding areas:
Lakeview: A top choice among young professionals in Chicago, Lakeview is situated on Lake Michigan. Housing is considered affordable in this area, and there is excellent access to the train lines that run directly into Chicago. Wrigleyville, where Wrigley Field is located, is found in Lakeview, offering the added benefit of great entertainment locally.
Printers Row: Among the best neighborhoods in Chicago, Printers Row offers amazing access to the subway and the L, dining, and Dearborn Park. Residents love this area for its charm, which includes great shopping, farmer's markets, and landmark architecture. Diversity and affordability are added bonuses of this neighborhood.
West Loop: An up-and-coming neighborhood, West Loop is perfect for young professionals who prefer to live where all the action is. Walking distance to restaurants, downtown, and nightlife make this area especially fun for those who prefer true city life.
Long Grove: Considered one of the best suburbs outside of Chicago, Long Grove offers quaint, small-town living near a major city. For families, it is an excellent locale with safe neighborhoods, minimal crime, and excellent schools.
Naperville: Low crime and great schools make Naperville a top choice among families who wish to be close enough to Chicago, yet still at a comfortable distance. A wide array of affordable housing options exist in this town, and for those with children, schools in Naperville boast excellent college-preparedness stats.
Evanston: 12 miles north of downtown, Evanston is an exciting location with plenty to do and see. Affordability is a top factor that makes it an attractive location, and with an abundance of restaurants, bars, and coffee shops.
Elgin: Home to families and young professionals, this town is a thriving, scenic location for those who want to free themselves of the hustle and bustle of the city. Elgin offers a suburban location for anyone interested in living just outside of Chicago while having a relaxed, suburban neighborhood to call home.
Clarendon Hills: For those interested in a quaint suburban town with great schools and single-family homes, Clarendon Hills is one of the best suburbs of Chicago. With a population just under 9,000, but boasting its own small downtown area, Clarendon Hills is a charming city within a city; perfect for anyone who wants an escape from the hectic pace of Chicago, while still close enough for anytime-access.
Moving to Chicago: Enjoying Chicago and Its Surroundings
Chicago is a truly world-class city and both the city and the surrounding areas offer numerous places to go and things to do. The city offers fantastic shopping, dining, entertainment, and attractions like the "Bean" at Millenium Park, Chinatown, and the theatre district. Additionally, Navy Pier, Willis Tower, and Lincoln Park Zoo are great attractions for all ages. If you opt to live outside the city and the downtown area, heading into Chicago on weekends or for a staycation can present endless opportunities for excitement, fun, and exploration.
If you opt to live in the city, when it's time for an escape, there are so many incredible options for getting away as well. The 26 miles of beaches on Lake Michigan in Chicago are a phenomenal way to have your nature fix, without traveling a far distance. If you want to get even further out of the city, Starved Rock State Park presents some of the finest hiking Illinois offers. Other gorgeous options for nature-rich day trips include Matthiessen State Park, Waterfall Glen Forest Preserve, and Deer Grove.
Is it Time to Move?
Chicago is a truly unique destination, and for anyone considering a move to the Windy City, there will be countless opportunities for a high quality of living, with plenty of exciting things to do. If you're ready to get your move underway, the professionals from American Van Lines can help make it go as smoothly as possible. From handling the packing to ensuring your possessions are moved across the country with expert care, we work hard to take the stress out of your move. Our customer service team is ready to coordinate a smooth, seamless move and we are here to answer any questions you may have.