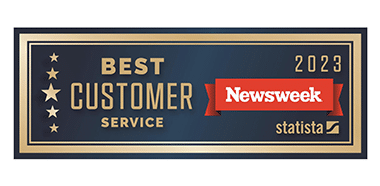 Testimonials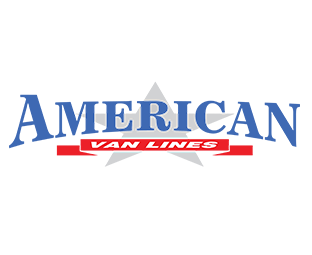 American Van Lines
954-630-0316
$$$
1,401 Testimonials
Disclosure
The reviews displayed may or may not be a complete set. Reviews may be removed if they:
i. Are abusive. An abusive review or comment is one that makes personal attacks, threatens, or harasses others, or uses profanity.
ii. Violate privacy. Reviews that mention specific names of individuals or personal information in a manner that is inappropriate and/or unrelated to the performance of the service rendered are subject to removal.
iii. Are not from a current customer.
iv. Contain material falsehoods.
v. Are deemed inappropriate.
To encourage all feedback, positive or otherwise, an equal incentive for reviews, regardless of rating, may have been provided to the reviewer.
Google reviews provided via APIs https://www.google.com/+/policy/embedded-content.html
Moving from Los Angeles to Atlanta
If you have considered moving to Atlanta from Los Angeles, or are in the process of planning your move there, we can assure you that the changes will be fantastic! LA and Atlanta are immensely different locales, and there will be so much to look forward to on the East Coast. While LA is known for its vibrant, Hollywood-appeal, Atlanta offers both exciting city life as well as charming suburban neighborhoods. Additionally, though both are major cities, you can expect a much more relaxed vibe in the South, and escaping the Los Angeles traffic will most likely be a pleasure.
To ensure your move is handled in the most professional manner, it is always a good idea to work with an experienced and trusted moving company. Because your move will take place across the country, make sure you do your research and secure only the best company to execute your move carefully. American Van Lines promises a secure process with a high level of support from start to finish. Whether you are aiming for a full-service move where your movers manage everything from the packing to the transport, or if you would prefer to take care of the majority of tasks, with your moving company handling just the actual move. Whichever process you would like, we can help make it happen with optimal results.
How much does it cost to move from Los Angeles to Atlanta?
The distance from Los Angeles to Atlanta is approximately 2,185 miles. This is the most important factor that will contribute to the cost of your cross-country move. While other aspects will surely play a part in the overall expenses, the distance of the move is the greatest point of consideration. Additionally, the size of your home, the total weight of your belongings, the number of rooms to be moved, and the volume of your possessions will also contribute to the costs. Here are the average costs to move from LA to Atlanta, based on the size of the home:
One bedroom Apartment = 4000 pounds – $4,549
Two Bedroom Apartment = 6000 pounds – $6,326
Three Bedroom House = 10,000 pounds  – $9,790
4- Bedroom House = 14,000 pounds – $13,110
These estimates are intended to provide a basic guideline of what you may expect for your own move, but it is important to understand that each move will be priced based on individual factors. Additionally, the specific area of Los Angeles you are moving from may affect the cost of your move as well. Whether you are moving from a city just outside of LA, such as Santa Monica, Long Beach, Ventura, or Pasadena, or if you are moving from Downtown LA, these specifics will be assessed in regards to your move's actual cost. However, we want you to know that here at American Van Lines, our expertise spans moves of all varieties. We handle thousands of moves yearly, and this includes short, local moves, international moves, cross-country moves, corporate moves, and just about every variable in between.
To get a customized estimate for your move, we invite you to complete the form on our website for a FREE online quote, with no obligations.
Moving Costs Broken Down
If you are curious about the total cost of your move from Los Angeles to Atlanta, it is important to understand how it will be configured. Though the specific details of each cross-country move will determine their overall costs, here is a look at the most notable factors that will be taken into account for your particular move.
The Distance of Your Move: The location you are relocating from to the new location is the most important factor of your move, in regards to price. Generally speaking, the further the distance, the higher the cost. As an example, a 3,000-mile relocation will have a greater cost than a move of 1,500 miles.
The Home Size: How large or small of a home will factor into the move's cost. The larger the home, the more rooms to move, the more work necessary to move it all. This is because the inventory will entail greater oversight, there will be more items to pack, and the overall total weight will be higher.
Items Needing Special Care: If you have special request items that will require specific, professional handling and care during your move, they will typically necessitate additional fees. Among these types of items are fine art, antiques, pianos, or hot tubs.
The Type of Moving Services: With American Van Lines, you will have a variety of services available to you for your move. The services you opt for will play a role in the overall cost. For example, a full-service move, where your mover handles every detail – from the packing to the actual transport, will cost more than if you do all the packing and have only your items moved.
Unforeseen Challenges & Circumstances: If your move suddenly throws a monkey-wrench into your plans, extra fees may be assessed to handle them. As much as you may plan and do your best to ensure your move runs as smoothly as possible, unforeseen issues may arise. However, it should be reassuring to know that when you work with American Van Lines, we have the resources and ability to provide accommodations as needed. Whether a sudden change of date becomes necessary or some other challenge comes to the forefront, we can usually handle these situations accordingly.
Benefits of Moving to Atlanta From Los Angeles
Atlanta offers an incredible location to reside in; from its exceptional affordability to the excellent job market. It is a fantastic locale for those considering a change of scenery. With all the action of a major city, endless excitement and things to do, great cultural experiences, a booming food scene, and access to nature, you can find the perfect balance of fun and relaxation here. Here are some of the best things you can look forward to when you move to Atlanta from LA.
Atlanta's Climate: Atlanta boasts a pleasant, temperate humid subtropical climate with hot, wet summers and fairly cold winters, with the occasional snow. The fall and spring seasons are considered phenomenal, with comfortable temperatures that never soar above the mid 80°s, or dip lower than the mid-40°s.
Business/ Jobs Outlook: The job market in Atlanta and the surrounding areas is excellent. According to WalletHub, on a list of the 183 best locations to start your career, Atlanta ranks third. Many industries in Atlanta are experiencing rapid growth presently, and additionally, there are many Fortune 500 companies with bases in Atlanta.
Culture and Entertainment in Atlanta: Whatever you find entertaining; whether it be sports, the Great Outdoors, or taking in some of our nation's history, Atlanta offers plenty to do and see. The Martin Luther King Jr. National Historic Park, the Georgia Aquarium, the World of Coca-Cola, the High Museum of Art, Piedmont Park, Ponce City Market, the Atlanta Botanical Garden, and Stone Mountain Park are among the most interesting places to visit in and outside of Atlanta. For sports fans, you can enjoy Atlanta Hawks NBA games at State Farm Arena, while the MLB Atlanta Braves play at SunTrust Park, and you can catch the NFL's Atlanta Falcons' playing at their home field of Mercedes-Benz Stadium. Additionally, if you're into live music and theatre, be sure to catch a performance at one of Atlanta's many world-class venues such as the Atlanta Symphony Orchestra, The Fox Theatre, Shakespeare Tavern Playhouse, or Chastain Park.
The Best Neighborhoods in Atlanta
Decatur: Decatur is one of the most revered suburbs of Atlanta, known for its excellent schools, the locale's diversity, and its friendly population. It is home to a mix of college students, young professionals, and young families. Decatur offers supreme walkability and its beauty draws in many residents who enjoy the town's scenic beauty. Residents appreciate the variety of dining options and the many things to do within the city, which include the Decatur Book Festival and Jazz Nights.
Alpharetta: One of the most beloved suburbs outside Atlanta, Alpharetta is loved for its quiet, serene setting, while still offering residents a fun mix of things to do. It is located within a very close range to Atlanta proper, enabling easy access for locals who need to get in and out of the city. It is an especially prime neighborhood for families and young professionals. Overall, this town offers beautiful surroundings, great schools, and the quaint enjoyment of its own downtown area.
Johns Creek: Johns Creek is one of the most charming locations for families looking for a welcoming place to call home. This town is safe, beautiful, and very family-oriented. It features great schools, and a superbly friendly community. Additionally, residents appreciate the many great dining options to be found within close proximity.
Milton: Just 30 minutes outside of Atlanta, Milton is a charming Southern town. It has a low crime rate and the many horse farms are a big draw for those after more rural living. Though Milton has experienced much growth in recent years, it still boasts a small-town feel. It is very walkable and offers great schools.
Berkeley Lake: For those interested in being connected to nature and desiring a rural setting not far from Atlanta, Berkeley Lake is for you! This town features "A" schools, a family-oriented community, and a remote feeling that allows you to really relax. Just 35 minutes away from the city, Berkeley Lake allows you to feel far enough away from the action with easy access.
Suwanee: Suwanee is one of the most popular suburbs outside of Atlanta. Though just 40 minutes away from the city, it offers a dense suburban, small-town feel. Overall, it is a very family-friendly area with excellent schools. North Gwinnett High School is among the most revered in the Atlanta area. Throughout the town, there are many cool shops and places to eat. There is also great access to nature with the Chattahoochee River and Lake Lanier close by.
Morningside/ Lenox Park: Among the most beautiful neighborhoods in Atlanta, Morningside/ Lenox Park is a quaint setting with lots of trees and tranquil surroundings. This area is quite walkable and near many restaurants and bars. It is a superbly family-friendly location within the city with great diversity. The schools are very well-rated and it serves as a very bike-friendly area. For young families and young professionals, this is one of Atlanta's true gems!
Midtown: There's nothing quite like living in the heart of the city and central to everything, surrounded by green space in an absolutely vibrant location. The walkability factor of Midtown is truly phenomenal, allowing for great access to the area's many restaurants and places to shop. It is an amazing neighborhood, offering the best of everything Atlanta has to offer. However, because of this, Midtown's popularity is growing fast!
Lake Claire: One of Atlanta's greenest neighborhoods, Lake Claire feels entirely suburban yet is within the city. It offers many parks and is very walkable. The area is known for its lovely community, while being bike-friendly, stroller-friendly, and overall quite warm and welcoming. There are many shopping and dining options within a very short distance. Lake Claire's great schools add further value and draw for families aiming for a peaceful location within Atlanta.
North Buckhead: Very popular with young professionals, North Buckhead is a fun neighborhood with great diversity and a beautiful setting. It provides access to all major roads, making it a very convenient location. For those interested in living where the action is, the dining options are quite abundant. It is a perfect spot for those who like to go out and try new things. Additionally, there are numerous parks, and some of Georgia's best schools are found here.
Moving to Atlanta: Active Living at Its Finest
If you're relocating from Los Angeles to Atlanta, there are many things you will appreciate about your new surroundings. While LA is associated with sunshine and glamour, we also know the high cost of living and aggravating commutes are part of the picture too. In Atlanta, you will be able to appreciate 'Southern Hospitality' at nearly every turn, enjoy the unique seasonal climate, and the many opportunities the city and surrounding areas present for active living. Sports, nature, hiking, and taking in our nation's history are among the many things Atlanta avails. If you're into theatre and music, Atlanta offers endless entertainment options, as a city with a profound musical legacy. If you enjoy sporting events, Atlanta has numerous major sports teams.
Ready to Move to Atlanta?
If you're planning your move from Los Angeles to Atlanta, you're in for an exciting ride. The quality of life is fantastic in Atlanta and there is no shortage of things to do and see. The economy is excellent, the education system is superb, and people of all ages will be at home in this city and its surrounding areas. To make your move wholly successful, let American Van Lines take the weight off your shoulders. We aim to ensure your move runs as smoothly as possible so you can focus on the important stuff, like getting situated and enjoying the journey. Our team is versed in managing cross-country moves and we can handle as much of your move as you need us to. If you have any questions as you plan your move, feel free to reach out. Our professionals are here to help!