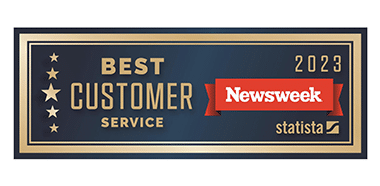 Testimonials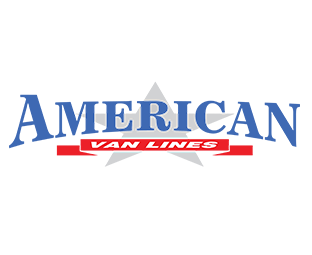 American Van Lines
954-630-0316
$$$
1,401 Testimonials
Disclosure
The reviews displayed may or may not be a complete set. Reviews may be removed if they:
i. Are abusive. An abusive review or comment is one that makes personal attacks, threatens, or harasses others, or uses profanity.
ii. Violate privacy. Reviews that mention specific names of individuals or personal information in a manner that is inappropriate and/or unrelated to the performance of the service rendered are subject to removal.
iii. Are not from a current customer.
iv. Contain material falsehoods.
v. Are deemed inappropriate.
To encourage all feedback, positive or otherwise, an equal incentive for reviews, regardless of rating, may have been provided to the reviewer.
Google reviews provided via APIs https://www.google.com/+/policy/embedded-content.html
Moving from Los Angeles to Houston
If you are moving from Los Angeles to Houston, there is so much to look forward to! Houston, known as the Space City, is the fourth-largest city in the US. It has seen exceptional growth over the past decade. From an amazing, sunny and warm climate, to a booming job market, and the phenomenal cost of living found throughout Texas, there is so much to gain in Houston. It is an excellent location for people of all ages; from single young professionals to growing families. Additionally, with close proximity to Texas' other metropolises, Austin, San Antonio, and Dallas, there is no end to the offerings in terms of things to do.
However, a cross country move is a seriously intense endeavor, and to ensure yours goes successfully, it is important to work with a moving company that can handle your needs entirely. American Van Lines is committed to executing secure and efficient moves, and it is our aim to ensure your move is accomplished successfully from start through completion. We can provide as much or as little support as needed, whether you require a full-service move or just the minimum. Above all, our goal is to make your move as smooth as possible so you can focus on what really matters.
How much does it cost to move from Los Angeles to Houston?
There are a variety of factors that will contribute to the overall cost of your move from LA to Houston. The distance from Los Angeles to Houston is 1,548 miles, and this will be one of the most significant aspects of the cost. Additionally, your home's size, how many rooms you are moving, the number of things that actually need to be moved, and the weight of your belongings will be accounted for in your move's cost. Here are the average costs of a move from LA to Houston, depending on the size of the home:
One bedroom Apartment = 4000 pounds – $3,869
Two Bedroom Apartment = 6000 pounds – $5,354
Three Bedroom House = 10,000 pounds  – $8,252
4- Bedroom House = 14,000 pounds – $11,018
The above estimates are intended to provide a general idea of what you may expect for your move, however, the individual requirements of your move will ultimately determine the cost. Furthermore, the exact location of where you are moving from; whether it is Downtown Los Angeles or a nearby city such as Malibu, Long Beach, Pomona, or Burbank, the logistics involved in moving will be accounted for in your move. American Van Lines is trusted throughout the United States and internationally to handle moves of all sizes; from single family cross-country moves to corporate moves, and international moves, we are versed in moving in all situations.
Moving Costs Explained
There are numerous factors involved in each move, and with so many variables, no two moves are going to yield the exact same costs. With a cross-country move such as from LA to Houston, these are the specific aspects that will contribute to the costs of your move:
The Location to and From for Your Move: The total distance of the move; from Point A to Point B, will contribute substantially to the cost of your move. A move of 2,000 miles will cost significantly more than a move of 750 miles.
Your Home's Size: How large or small your home is will contribute to the cost of the move, as well as the size/ weight of your possessions. Simply, the more you have to be moved, the greater the cost of the move, as the weight of the items, the larger the inventory, and the more there is to pack will determine the amount of work needed to be done.
The Specific Services You Need: What your move entails will contribute to the total cost of it. If you require a full-service move, where your movers handle all aspects of packing, loading, maintaining the inventory, and transporting, this will include a higher cost. If you choose to pack your items yourself, and want your movers to simply transport your items to your new location, the cost will be significantly less.
Specialty Items: Having a mover who can serve all of your needs is very important. In the event your move will entail large scale items such as a piano or a hot tub, or fragile items like fine art or antiques, rest assured that American Van Lines has a professional staff with the skills and expertise to handle it.
Flexibility for Unforeseen Situations: Things don't always run smoothly when moving and there may be times unforeseen issues arise. While unexpected changes may include additional charges, it should be reassuring to know your move will not be up-ended as a result. Having a moving company that is able to accommodate last minute changes or any unexpected circumstances is a major benefit.
Benefits of Moving to Houston from Los Angeles
Houston and Los Angeles are quite different cities in a myriad of ways, and there are numerous benefits ahead. First, the cost of living in Houston is considered to be among the lowest for one of America's largest cities. Housing costs are typically affordable all over Houston, and with many high-paying jobs found throughout the area, the quality of life is excellent. Here is a look at some of the top reasons to move from LA to Houston.
The Sunshine and Great Weather: While Los Angeles may be known for it's phenomenal, warm, sunny weather, it also comes with the inclusion of risk of wildfires and earthquakes. Houston, on the other hand, offers a pleasantly hot climate with sunny days throughout most of the year. Most people in Houston appreciate that they can enjoy the outdoors all year long, especially in the winter months.
Culture and Entertainment: If you're interested in things to do, Houston will definitely keep your thirst for excitement in check. There is no end to options for enjoyment; from sporting events to museums, great dining options, and places to take quick getaways to, Houston is nothing short of fun. There are numerous parks, the city's famous bayous, great team sports, the Galleria mall, the Theatre District, and the city's system of underground pedestrian tunnels; there is so much to see, do, and experience.
Business and Jobs: Much of Houston's great quality of life can be attributed to the prosperous economic environment of the city. The job market is excellent in Houston thanks to advancements in various industries, such as medical, aerospace, oil and gas, energy, and technology. It is a forward-thinking city with many jobs for those in STEM-related fields, such as science, engineering, and medicine. Additionally, Houston is home to the world's largest medical center, drawing in medical professionals from all over the world. Entrepreneurship is also very big in Houston, and there is a thriving start-up scene.
The Best Neighborhoods in Houston
Cinco Ranch: Affordable housing, whether you want to rent or purchase your home, makes Cinco Ranch an incredible location in the Houston area. With a low cost of living and a generally high household median average income of $139,000, it is an excellent area in terms of quality of life. Cinco Ranch is a comfortable suburb with plenty to do and a great assortment of restaurants and dining options. It is the perfect setting for families, and if you enjoy the outdoors, it offers much green space. Furthermore, the schools are excellent.
Sugar Land: Great schools, affordable housing, and an overall very diverse population makes Sugar Land a fantastic suburb of Houston. Ideal for families and those who enjoy a quiet neighborhood, this town offers wonderful access to the great outdoors with superb walkability, cycling, and many parks. Additionally, Sugar Land is highly revered by its residents for its safety and how it is removed from Houston's hustle and bustle, even though it is just 25 minutes away.
The Woodlands: The Woodlands is a suburb of Houston with a larger population and an overall busier setting than many of the other neighboring suburbs. It offers plenty ot do, and is a fantastic location for families and people of all ages; from post college through retirement, and it is excellent for children thanks to the great schools. The Woodlands has many options for outdoor activities, and is known for being a welcoming, friendly community.
Nassau Bay: Nassau Bay is a charming suburb that boasts an excellent family lifestyle. It offers a quiet, safe location on the water, and is a comfortable, community-oriented town. There are numerous parks, natural areas, and many restaurants and bars. There is also pretty good shopping, a solid variety of churches, and excellent schools.
Spring Valley Village: Rural, quaint, and very safe, Spring Valley Village is a very nice location for families. This town offers beautiful natural settings and a comfortable, close-knit community with great schools. However, it is not the best option for younger professionals or singles, as home prices are on the higher end, and the locale offers few options for dining and shopping.
University Place: Considered Houston's best neighborhood, University Place offers the best of everything this city has. Excellent diversity, schools, and nightlife, if you're looking for excitement, University Place will not disappoint. However, it is on the higher-end of housing prices, considering its proximity to downtown. This area offers good walkability and it is also a very bike-friendly community as well.
Eldridge/ West Oaks: This area is a unique location, offering a quiet escape from the raucous of downtown, just half an hour away. It is known for its affordability, safety, diversity, and easy access to major roads and highways. Additionally, there are many parks and trails for those who want to explore the area's natural offerings. There is a small selection of bars and restaurants, as well.
Atascocita: Atascocita is a lovely suburb outside of Houston, offering an exceptional balance of affordability, as well as safety, and things to do. It is known for its great schools, which make the town a very family-friendly place. There are numerous options for shopping and dining, and enjoying the outdoors. Convenient access to highways and major roads is an added plus.
Memorial: Memorial is a vibrant location within Houston, offering exciting nightlife, incredible dining options, "A" schools, and many things to do. This location tends to be younger, and it has great walkability. Many options for enjoying nature are available, and it is a very active community. Crime is very minimal here, enabling residents to enjoy the comfort of security at all times.
Greenway/ Upper Kirby: The Greenway/ Upper Kirby area is right in the heart of Houston, and it offers an incredible "suburban" feel in the city. It is the ideal location for younger professional types, with easy access to everything, and easy walking to stores and restaurants. With many trees throughout this area, it feels beautifully serene. Greenway/ Upper Kirby is exceptionally safe, and residents appreciate how quiet the locale is at night, despite being right within Houston.
Moving to Houston: A Dynamic City With a Very High Quality of Living
Houston has soared to become America's fourth-largest city and there are definitely some poignant reasons this area continues to see massive growth. With overall high salaries and a lower cost of living compared to the nation's other largest cities, you can expect a great lifestyle in Houston. From its legacy as city with a deep commitment to science and technology, to having the world's largest medical complex, Houston offers its residents a booming economy and excellent career options. The climate is fantastic, and furthermore, raising a family in this area is great thanks to the abundance of highly-rated schools. If you're a foodie, Houston will surely please your palate, as this town is renowned for its many exceptional dining options. Whatever you're craving; whether it's Texas barbecue, or something more exotic, Houston has enough restaurant options to keep your interest piqued. Fitness and outdoor activities are huge in Houston, so if you're interested in staying fit, this community will definitely support that.
Ready for Your Move to Houston?
If you're ready to get your move to Houston from Los Angeles underway, let American Van Lines help make it happen. We specialize in all types of moves, and for your cross-country move, we can handle as much as you need us to to ensure it goes as smoothly as possible. If any questions come up, feel free to direct them our way; we want to make sure you are informed all along the way.