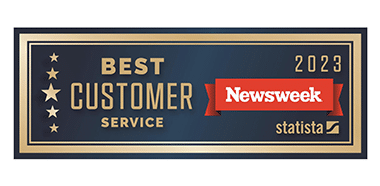 Testimonials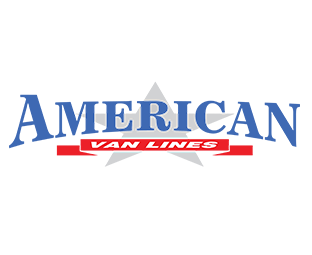 American Van Lines
954-630-0316
$$$
1,401 Testimonials
Disclosure
The reviews displayed may or may not be a complete set. Reviews may be removed if they:
i. Are abusive. An abusive review or comment is one that makes personal attacks, threatens, or harasses others, or uses profanity.
ii. Violate privacy. Reviews that mention specific names of individuals or personal information in a manner that is inappropriate and/or unrelated to the performance of the service rendered are subject to removal.
iii. Are not from a current customer.
iv. Contain material falsehoods.
v. Are deemed inappropriate.
To encourage all feedback, positive or otherwise, an equal incentive for reviews, regardless of rating, may have been provided to the reviewer.
Google reviews provided via APIs https://www.google.com/+/policy/embedded-content.html
Moving from Los Angeles to Seattle
If you are moving from Los Angeles to Seattle, you will certainly experience some major changes! While both cities are located along the Pacific Ocean, they boast drastically different lifestyles, climates, and an overall different way of life. Seattle offers an incredible local food and restaurant scene (ahem, coffee), vast diversity among residents, great nightlife, an exciting culture that offers plenty to do, and an immensely safe location. To keep your move convenient and efficient, having a top-notch moving company can be a major benefit as you relocate to Seattle. American Van Lines offers a secure moving process, and our moving professionals can provide as much or as little support throughout your move. Whether you want a full-service move, where we take care of all the packing, organization, and moving; or you'd prefer the bare basics where we just handle the move; our aim is to make your move run smoothly.
How much does it cost to move from Los Angeles to Seattle?
Various factors will come into play for your move from Los Angeles to Seattle, most notably, the distance. The distance from Los Angeles to Seattle is 1,135 miles. Furthermore, the size of your home, how much you actually have to move, the number of rooms you are moving, and the total weight of your belongings will factor into the total cost of your move. To give you an idea of how much it will cost to move from Los Angeles to Seattle, here are the average costs per size of the home:
One bedroom Apartment = 4000 pounds – $3,417
Two Bedroom Apartment = 6000 pounds – $4,706
Three Bedroom House = 10,000 pounds  – $7,226
4- Bedroom House = 14,000 pounds – $9,624
Here at American Van Lines, we handle thousands of moves every year, ranging from local moves to cross-country moves to international moves. While the above estimates are provided to give you a general idea of what you may expect for your own move, personalized factors will ultimately affect your actual move's cost. It is important to keep in mind that various individual factors will be taken into account for your move. Whether you are moving from Downtown LA or a nearby city such as Pasadena, Burbank, Santa Monica, or Long Beach, these specifics will be factored in.
For a customized estimate, complete the form on our website to get a FREE online quote for your move, with no obligations.
A Breakdown of Moving Costs
Cross-country moves can vary immensely from one to the next. Here is a look at the different individual factors that can come into the equation, which can affect the total cost of your move from Los Angeles to Seattle.
The Location to and From: The distance is one of the most important factors of any move, and the number of miles will be a large part of the cost. For instance, a move of 2,000 miles will generally cost more than a move of 850 miles.
The Size of the Home: Your home's size and subsequent belongings will also determine the cost of the move. The larger the home, the more rooms to move, and the more things you own, the higher the total cost will be. This is due to the more work involved, the larger inventory to oversee, the greater the load to pack, and the heavier weight of the move.
Special Request Items: The addition of special request items in your move will factor into the cost as well. Items such as pianos, hot tubs, fine art, or antiques require specific care and moving procedures, and these should only be handled by professionals, and as a result, will involve additional fees.
Services Needed: What you need from your mover will affect the cost. If you opt for the bare basics, with your mover handling just the physical move while you manage all the packing, the costs will be less than if you require a full-service move.
Additional Flexibility for Unforeseen Circumstances: If your move suddenly needs a change of date, or some type of unforeseen challenge arises, it is helpful to know your moving company has the resources and flexibility to support any extra accommodations you may need. While these changes may add to the cost of your move, knowing your mover can support your needs can be a major benefit during a cross-country move.
Benefits of Moving to Seattle From LA
Moving requires a flexible mindset, no matter where you are moving. Even when moving to a place you've dreamed of living, there will be challenges and adjustment involved in getting settled. If you are leaving Los Angeles for Seattle, here are some of the main benefits you get to look forward to.
The Climate: LA and Seattle could not be more different in terms of climate. You're probably well aware of Seattle's reputation for rain, so if you're ready for change, you will love the cool, refreshing Mediterranean/ oceanic climate with dry summers and wet winters.
Cultural and Entertainment Options: There are endless opportunities for things to do in Seattle and the city's unique international residents contribute to numerous opportunities to enjoy a wide array of styles of cuisine. This city is alive and well in terms of sports, the arts, sciences, and the famed music scene that includes a wide array of rock, hip hop, and jazz artists. Seattle sports teams include NFL Seattle Seahawks, MLB Seattle Mariners, WNBA Seattle Storm, and the NHL Seattle Kraken.
Jobs and Business Outlook: In Seattle, the outlook for jobs is great, especially when compared to the rest of the nation. The locale has seen continuous growth, especially thanks to Amazon's hiring efforts and the other Fortune 500 companies that call Seattle home, like Costco, Nintendo, and T-Mobile.
The Best Neighborhoods in Seattle
Tacoma: Tacoma offers a really unique location for settling, with its urban/ suburban setting. While it boasts a city-within-a-city feel, you get the best of both worlds here. Though it is on the outskirts of Seattle, you have the benefit of being just 35 minutes away. However, despite not being "technically" in the city, you still have access to great restaurants and bars, great schools, and offerings for both young professionals as well as families.
Belltown: One of Seattle's most interesting neighborhoods, Belltown is loved for its walkability and convenient location. With numerous restaurants, nightclubs, and shops, it is perfect for young professionals who want to be in the midst of the scene at all times.
Redmond: A fantastic location for families! Redmond offers a safe, quaint suburban environment with excellent schools, great diversity, and many options for things to do. Sports, walking, and biking are all very much appreciated in this town, which truly embraces outdoor living. The one downside of this suburb is the high cost of living. Microsoft's headquarters is located in Redmond, with its international workforce indicating how diverse this area is.
Bellevue: Bellevue offers all the best of Seattle, with a great downtown area, plenty of parks and greenspace, and excellent schools. It is known and loved for being safe, clean, and very modern. Overall, most residents in Bellevue appreciate how quiet and tranquil this city is, however, with plenty of access to great restaurants and places to shop.
Sammamish: Considered one of Seattle's most beautiful suburbs, Sammamish is known and loved for its natural beauty, easy access to Seattle, and its excellent schools. There are several convenient public transportation options, and its location is near various shopping centers. For young families with children, it is one of the best options in the outer Seattle area.
Mercer Island: Located just 15 minutes outside of Seattle, Mercer Island is like being a world away from the city. It offers a quiet, picturesque lifestyle known for its very friendly residents and relaxing atmosphere. If you are interested in living in a tranquil neighborhood not far outside the city, with a truly suburban feel, Mercer Island may be perfect for you.
Newcastle: Newcastle is a fantastic suburb that offers convenient access to Seattle. Noted for its beauty and scenery, this is a quiet town perfect for those looking for a peaceful escape from the rush of the city. It offers great walkability and trails, very little crime, a small-town community, good schools, and is decently affordable.
Bainbridge Island: Suburban yet perfect for outdoorsy-types, Bainbridge Island is among the most beautiful locations in Seattle. It is nicely removed from the city, offering the opportunity to live amidst the charming natural beauty of the Pacific Northwest, yet it is still close enough to commute conveniently to the city. Bainbridge Island offers 65 miles of hiking trails, scenic views, and excellent schools.
Snoqualmie: A nature lover's paradise, Snoqualmie offers a stunning location set into the Cascade Mountains. Though it is close enough to Seattle to commute conveniently, this town is far enough away from the city to truly experience all the nature this area has to offer. With numerous waterfalls and an abundance of outdoor activities, this is Pacific Northwest rural living at its finest. Snoqualmie provides a small-town feel with a warm, welcoming community.
Mukilteo: Suburban yet vibrant and perfect for families, Mukilteo is an ideal location for commuting to Seattle while enjoying the beauty of living in a quiet neighborhood. This town offers many outdoor activities, is located near the beach, and provides safety and security for kids. The schools are great and there are many options for shopping and enjoying nature.
Moving to Seattle: Big City Living With a Little of Everything
Seattle is not your ordinary "big city." It has a progressive mindset, endless cultural attractions, and a location that places all residents within a very close proximity to nature. As one of the Pacific Northwest's major cities, Seattle offers a vibrant atmosphere with an excellent food scene, a legacy of great music, and so much art. If you love coffee, there is nowhere that takes java more seriously! The Seattle Art Museum and the Chihuly Garden are must-see attractions. Seattle residents enjoy a very high quality of life, and for those who enjoy nature, you can enjoy the scenes of the Pacific Ocean, numerous lakes, three national parks, and the majestic Cascade Mountains. To put it simply, whatever it is that you're into, Seattle has plenty of it.
Ready to Move to Seattle?
Seattle offers an incredible quality of life, with an endless array of things to do. With a prosperous economic outlook, overall safe environment with minimal crime, and great schools, there are so many benefits to this location for young professionals as well as families. Furthermore, for outdoor enthusiasts, Seattle and its surrounding areas offer unmatched enjoyment of all the Pacific Northwest has to offer. If you are looking to make your move to Seattle from Los Angeles, let American Van Lines help make it easy. Our moving team can handle as much or as little as you need, and should you have any questions, we are here to answer them. With our logistical expertise and convenient options, we have the know-how to make long distance moves go as smoothly as possible.