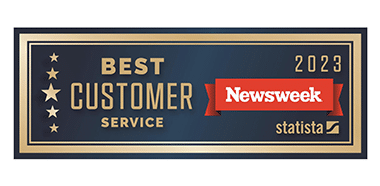 Testimonials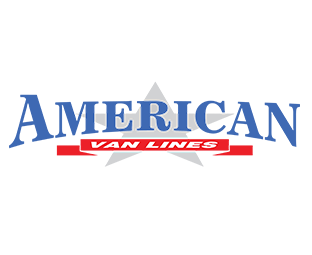 American Van Lines
954-630-0316
$$$
1,401 Testimonials
Disclosure
The reviews displayed may or may not be a complete set. Reviews may be removed if they:
i. Are abusive. An abusive review or comment is one that makes personal attacks, threatens, or harasses others, or uses profanity.
ii. Violate privacy. Reviews that mention specific names of individuals or personal information in a manner that is inappropriate and/or unrelated to the performance of the service rendered are subject to removal.
iii. Are not from a current customer.
iv. Contain material falsehoods.
v. Are deemed inappropriate.
To encourage all feedback, positive or otherwise, an equal incentive for reviews, regardless of rating, may have been provided to the reviewer.
Google reviews provided via APIs https://www.google.com/+/policy/embedded-content.html
Moving from Miami to Atlanta
The move from Miami, FL to Atlanta, GA is one that many people have made in recent years in search of a better life. If you've been thinking about making a similar relocation, get started with American Van Lines. We are a moving company that has the experience, knowledge and quality movers you need to get your cross country move done the right way. Today, we'll go over some of the things that you should think about when planning your move to Atlanta. Let's get started. 
How much does it cost to move from Miami to Atlanta?
When making any move, one of the first questions people ask about is the cost. If you are worried that hiring professional movers might be much more than you can possibly afford, the following graphic will bring some clarity. 
One bedroom Apartment = 4000 pounds – $2,880
Two Bedroom Apartment = 6000 pounds – $3,886
Three Bedroom House = 10,000 pounds  – $5,870
4- Bedroom House = 14,000 pounds – $7,754
* Please note: These price ranges are estimates based on thousands of move we do each year. Prices will vary based on distance, weight of household goods, special requests and specific moving services needed. Please fill out our free online quote form to get your detailed, personalized, no obligation, FREE moving quote today.
What affects the cost of your move?
Volume of Household Goods: There's a reason why a 5-bedroom home costs more to move than a 2-bedroom apartment. If you have more household goods, it means that the weight will increase, movers will have to work harder and the overall cost of your move will increase as well.
Specific Moving Requests: Things such as hot tubs, pool tables and rare artifacts are considered specialty items. In other words, these are products that require special handling from moving professionals who fully understand the importance of the goods. If you have moving requests that fall into this zone, you should expect a hike in the cost of your move.
How much help you need: When you think about a moving company, do you envision one that simply picks up your goods and drives it to your new home in Atlanta? Or do you think about movers who pack your goods, load them up in a truck, drive cross country and unpack them for you in your new home? If you are leaning more to the latter, you should expect to pay more for a full service kind of move.
Benefits of Moving to Atlanta
Employment Opportunities: Home to mega companies such as CNN, Coca Cola Brand and Delta Airlines, Atlanta presents job opportunities in various sectors. If you're looking to relocate to a city where you can take your career to a new level, Atlanta is the perfect option. If you're moving to Atlanta for a new job already, you'll have the peace of mind of knowing many options are around you incase it doesn't work out. 
Lower Cost of Living: Whether you're looking to buy or rent, Atlanta shines with a lower cost of living than most US cities comparable in size. This is the kind of city where you can find your dream home or apartment in a charming neighborhood without draining your savings in the process. As of 2019, statistics show that median home cost in Atlanta was $259,000.  
Lots to See and Do: How about an afternoon with your family at the Georgia aquarium? Or maybe you'd like to exercise with friends at Piedmont Park. If you're a sports fan, you can catch an Atlanta Braves, Falcons or Hawks game depending on your sport of choice and time of year. Oh, then there's the night life. If you want to get out and hit the town, there's no shortage of world class bars and clubs here for you to choose from. 
The 7 Best Neighborhoods in Atlanta, GA
Now that you've decided to make Atlanta your new home, figuring out which part of the city to move to should be your primary focus. We understand that you'll have many options and deciding where to call home can prove to be difficult. That's why we've compiled a list of the best neighborhoods for you. 
Decatur: This Atlanta suburb has a population of just over 20,000 and gives you a brilliant mix of an urban melting pot with a low key neighborhood feel. One of the best parts of living here is its affordability. With a median rent of just $927, it is one of the most affordable zip codes in the state. From the Dekalb Farmers Markey for fresh produce to a local brewery for drinks with friends, Decatur offers beauty at a great price.
Alpharetta: Located in Fulton County, Alpharetta stands out for all of the right reasons. For starters, it is home to some of the best public schools in Georgia, making it one of the most coveted places to raise a family. Secondly, it presents you with economic opportunities. Did you know that the median household income in Alpharetta is over $100,000? This is almost double the national average. 
Johns Creek: Home to over 80,000 residents, there's lots to love about Johns Creek. This rapidly growing suburb makes it easy for you to find a home to purchase or a modern, updated apartment. With a median rent of around $1,500, it isn't terribly expensive to live here either. Home to the heralded Northview High School and Mount Pisgah Christian School, it is an excellent place to raise a family. 
North Decatur: If you ask current residents about the best part of living in North Decatur, you'll likely hear one common response across the board: location, location, location! When you live here, you'll be close to everything you need. Things such as grocery stores, dry cleaners and coffee shops are all over the city while it is isolated enough to help you escape the hustle and bustle of downtown.  While renting here has gotten more expensive over the years, it is worth it if you can find a place you love.
Milton: We sourced tons of "Best Places to Live in Georgia" lists for our research. It was hard to find one that didn't mention this Fulton County suburb. Safe, family-oriented and rapidly growing, Milton presents that sparse suburban feel that so many desire. It is also one of the most diverse places on our list with people from all backgrounds and walks of life. With a median household income of over $125,000, you can earn and enjoy a good quality of life here. 
Berkeley Lake: With less than 2,000 residents, Berkeley Lake presents the exclusive community feel. With an active homeowner's association, having someone to guide you through the moving in process won't be a problem at all. With access to some of the best schools, a low crime rate and friendly neighbors, this is the perfect place for you to chase the American dream.
Roswell: Located just north of Atlanta, Roswell provides a young, diverse, family-friendly neighborhood that few places can rival. It's unique ability to provide a small town feel in a bustling suburb makes residents happy and you should follow suit. Home to the North Fulton Hospital, health care, night life and outdoor activity are all draws to life in Roswell.
Moving Help Matters
After you decide which neighborhood you want to call home, don't underestimate the importance of having moving help. Attempting a do-it-yourself move can be expensive and exhausting. From lifting boxes and heavy furniture to renting a moving truck and driving cross country, this can prove to be a highly stressful process. However, when you hire a company like AVL, you can leave it all to trainee professionals who will safely transport your household goods.
Whether you're moving from Miami to Athens, GA ( 678.5 miles), Miami to Gainesville, GA (712 miles) or Miami to Sandy Springs, GA (690 miles), AVL will be standing by to make your long distance move easy.