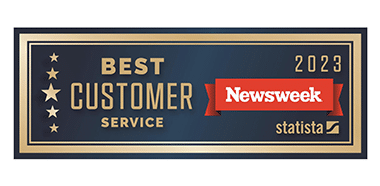 Testimonials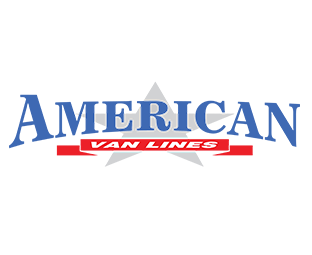 American Van Lines
954-630-0316
$$$
1,401 Testimonials
Disclosure
The reviews displayed may or may not be a complete set. Reviews may be removed if they:
i. Are abusive. An abusive review or comment is one that makes personal attacks, threatens, or harasses others, or uses profanity.
ii. Violate privacy. Reviews that mention specific names of individuals or personal information in a manner that is inappropriate and/or unrelated to the performance of the service rendered are subject to removal.
iii. Are not from a current customer.
iv. Contain material falsehoods.
v. Are deemed inappropriate.
To encourage all feedback, positive or otherwise, an equal incentive for reviews, regardless of rating, may have been provided to the reviewer.
Google reviews provided via APIs https://www.google.com/+/policy/embedded-content.html
Moving from New York to Austin
You're ready to leave The Big Apple? We know that it's a big step and we want to reassure you that you won't have to do it alone. At American Van Lines, we specialize in helping people move cross country. So, when the time comes for your long distance move, no one is better equipped to help you relocate than our team of professional movers. Let's jump into some important aspects of any moving process. 
How much does it cost to move from New York to Austin?
Whether you're rich and a budget doesn't matter much or you're in a tight moving budget, it's smart to figure out the costs of your move. This will allow you to get other parts of your life aligned easier. At American, decades of experience allows us to provide quality, FREE moving estimates. We created one for you based on the size of your home for your move from New York to Austin (1,742 miles). Check it out below. 
One bedroom Apartment = 4000 pounds – $4,096
Two Bedroom Apartment = 6000 pounds – $5,678
Three Bedroom House = 10,000 pounds  – $8,764
4- Bedroom House = 14,000 pounds – $11,716
* Please note: These price ranges are estimates based on thousands of move we do each year. Prices will vary based on distance, weight of household goods, special requests and specific moving services needed. Please fill out our free online quote form to get your detailed, personalized, no obligation, FREE moving quote today.
How is my moving estimate calculated? 
Your moving estimate is calculated based on a few key factors that can affect the cost of your move. Let's go over a few of these to provide you with more clarity. 
Your Household Goods: We arranged the chart above based on the size of the customers home because it usually correlates directly with the amount of household goods a person has. In essence, the more things you need moved, the more expensive your move will be. This is why we strongly advise de-cluttering your space and donating things you don't need. It doesn't have to be spring for you to get some spring cleaning done.
Your Moving Needs: No two moves are exactly the same. So, as you plan out your upcoming move, make sure you're as clear and thorough as possible about what you need from the moving company you hire. Even if the customer service team doesn't ask the right questions, take the initiative and make sure all your bases are covered. Things such as storage units can cost you more.
Special Items and Requests: Do you know what specialty items are? In the moving world, it refers to items that are hard to move or require special handling to safely relocate. This includes things like pool tables or specialty art and artifacts. Since not every moving team is equipped to safely relocate these kinds of items, you may be charged extra.
What's the buzz about Austin?
3 reasons You Should Move to Austin, TX. 
Austin has been one of the most talked about cities in recent years for good reason. The rapidly growing city has been shining as one of the most coveted homes in the country. 
Job Opportunities: Whenever a city becomes a hotspot for people from all over the world, it usually is a place that has significant job opportunities. This is true for Austin, Texas as well. Regardless of whether you're looking for a job or you're relocating to Austin as part of a corporate move, the fact that there are many job opportunities in Austin only provides additional security. As the city continues to grow, look for more real estate developments, hotels, restaurants and more to be built.
Nightlife and Entertainment: While there's immense value in finding a quiet neighborhood and having relaxing nights at home, Austin is also the perfect destination for anyone looking to get out and have a little fun every now and then. With tons of excellent restaurants, impressing that special someone on date night will be easy. Whether you're looking forward to happy hour with coworkers at the pub everyone talks about or seeing your favorite artist in concert, Austin will provide stellar options for you and your friends.
Diversity: Whenever a city transforms into a melting pot and experiences rapid growth, it allows diversity to happen on a grand scale. So, no matter what you look like, you'll find a way to blend in while standing out in Austin. In a time where racial tension exists all over the country, the diversity in Austin is a beautiful thing.
Our 5 Best Neighborhoods in Austin, TX
Rollingwood: Located just outside of downtown Austin, Rollingwood is perfectly located to give you access to the best the city has to offer while providing you with ample peace and quiet. If you are looking to get outdoors for some running, biking or just a picnic in the park, living near the beloved Ziller Park is another plus of calling Rollingwood home. With a population of less than 2,000, it is small but inviting.
Brushy Creek: Located in Williamson County, Brushy Creek is a beautiful neighborhood with excellent family and community values. Whether you're looking to settle down with your family or find your way in a new city as you chase career goals, this beautiful area will give you something to look forward to every day. Complete with a real estate market that's booming and friendly neighbors, it won't be hard for you to find a place here that you'll love.
West Lake Hills: This Travis County gem is a favorite among those looking to retire for good reason. Not only is it warm and beautiful, but it also provides various living options at affordable rates. With median rent at less than $1,200, this is the perfect place to live and save some money. While the town doesn't have the youngest population, it shines with a low crime rate and excellent schools.
Shady Hollow: Known as one of the best places to buy a house in Austin, Shady Hollow has exceptionally high market value for good reason. The combination of excellent public and private schools, a low crime rate and neighbors who truly care about the community they call home, we fully understand why so many people have been moving to the area. Currently, the median home value comes it at around $362,000.
Cedar Park: Cedar Park is the kind of community that has no real weaknesses. If you're starting a family and you need somewhere that has a low cost of living but excellent schools and great community spirit, this is the place for you. On the other hand, if you are young adult looking for work as you experience the best that a city has to offer, this is also the right neighborhood for you. Diverse and versatile, there's plenty to enjoy in Cedar Park.
Keep Your Options Open
We know that leaving New York City is a major decision. It is especially daunting when a cross country move is involved. Luckily, we are here to carry the weight for you, literally and figuratively. With other potential destinations such as, New York to Round Rock, TX (1,724 miles), New York to San Marcos, TX (1,772 miles) or New York to Pflugerville, TX (1,730 miles), you can stay within a similar price range as the one estimated above.
No matter what you decide to do, American Van Lines will be standing by to expedite your moving process for you and your family. With our brilliant customer service team in your corner, you can look forward to working closely with dedicated movers who will carefully transport your furniture from New York to your new start in Austin.