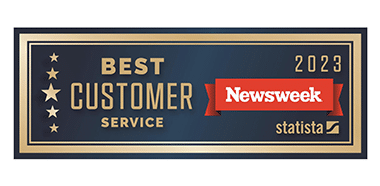 Testimonials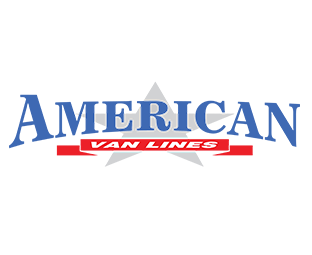 American Van Lines
1351 NW 22nd Street
Pompano Beach
FL
33069
954-630-0316
$$$
1,456 Testimonials
Disclosure
The reviews displayed may or may not be a complete set. Reviews may be removed if they:
i. Are abusive. An abusive review or comment is one that makes personal attacks, threatens, or harasses others, or uses profanity.
ii. Violate privacy. Reviews that mention specific names of individuals or personal information in a manner that is inappropriate and/or unrelated to the performance of the service rendered are subject to removal.
iii. Are not from a current customer.
iv. Contain material falsehoods.
v. Are deemed inappropriate.
To encourage all feedback, positive or otherwise, an equal incentive for reviews, regardless of rating, may have been provided to the reviewer.
Google reviews provided via APIs https://www.google.com/+/policy/embedded-content.html
Moving from New York to Miami
Cost, Best Places to Live & More
Have you been thinking about relocating from New York, NY to Miami, FL? If so, there's plenty for you to look forward to in your new home. At American Van Lines, we can give you the helping hand you need to make your cross country relocation easy and affordable. Let's take a look at some of the things you should consider as you embark on an exciting relocation to sunny, beautiful, Miami.
How much does it cost to move from New York to Miami?
Before we get into anything else, let's focus on exactly what you need to know first. The average cost of moving from New York to Miami (1,089 miles) is listed below. We created a clear breakdown for with estimated prices based on the size of your home. Remember, these are estimates and other factors will impact the cost of your move.
One bedroom Apartment = 4000 pounds – $3,300
Two Bedroom Apartment = 6000 pounds – $4,500
Three Bedroom House = 10,000 pounds – $6,485
4- Bedroom House = 14,000 pounds – $8,600
* Please note: These price ranges are estimates based on thousands of move we do each year. Prices will vary based on distance, weight of household goods, special requests and specific moving services needed. Please fill out our free online quote form to get your detailed, personalized, no obligation, FREE moving quote today.
Why does the price fluctuate?
When the time comes for you to move, there are various things that can impact your price.
Size of your home: Most moving companies will charge you based on the size of your home because it usually helps dictate the amount of household goods you need relocated. This is the main reason why a small 1 bedroom apartment in Brooklyn should cost less to move than a 3 bedroom home in Staten Island.
Distance: This one should make perfect sense. The greater the distance between your old home and your new one, the more expensive your move will be. Most professional movers will charge you based on mileage. The estimates above are based on the distance between New York and Miami.
Special Requests: Not every moving company is equipped to handle special requests and relocate hard-to-move items. Do you have fine art that you need moved? Or maybe you have a hot tub or a pool table that you can't just trust to anyone. With specialty items like these, hiring an experienced moving company like AVL is essential to ensure that your prized possessions are in the right hands.
Additional Moving Services: Quality moving companies are designed to make life easy for their customers. But as you plan your move, remember that the services you request will cost. Do you need full packing and unpacking help to save you the time and trouble? If you plan to stay with a friend in Miami until your new apartment is ready, look into a company that offers safe, temperature-controlled storage units to save you time.
What are the benefits of moving from New York to Miami?
Making the transition from New York to Miami presents you with endless options for an amazing quality of life. Sure, you may not be crazy about leaving behind your friends and family in The Bronx, but here are some perks you should consider as you plot the move cross country.
Welcome to the Sunshine State: While many people swear there's nothing quite like life in The Big Apple, Florida provides one distinct advantage – it is relatively warm and sunny year round. If you're sick and tired of cold weather days where you have to shovel your driveway or defrost your windshield before you can drive to work, a move to Florida allows you to leave those days behind. From summer days at the beach with friends to working on your tan by the pool with family, this is the move that you've been waiting for. Sure, there are rainy days here and there but the sunshine is never far behind. Get in touch with your local movers today and embrace a brighter, warmer future.
No Shortage of Entertainment: Whether you're into seeing some of the biggest musical acts in the world in concert or you're looking to enjoy a nightlife scene unlike any other, life in Miami presents you with an array of entertainment options that other cities can only dream of. From enjoying a romantic dinner and a show on Lincoln Road in South Beach with that special someone to hopping on jet skis with friends at Biscayne Bay, you won't get bored here. Home to sports powerhouses like The Miami Heat and The Miami Dolphins, the game is always on at one of the cities great restaurants or bars.
Fewer Taxes : If you've had it up to here with taxes, relocating to Miami is an excellent way to give yourself some relief. While sales and property taxes still apply, being a Florida resident means you won't have to pay income tax or any related to pensions, social security or inheritance. This is just another major bonus that comes with your new life in Miami.
The Best Neighborhoods in Miami
Once you've decided to make the transition to Miami, deciding exactly where to live should be the next logical step in your relocation process. Long before you hire professional movers and worry about moving services, finding the neighborhood that's best for you and your family essential. Let's take a look at some of the best neighborhoods to live in Miami.
Wynwood: In the early 2000's, Wynwood began to gain notoriety thanks to its artsy seen and monthly Art Walk block parties. Since then, it has pushed the envelope even further and has developed into one of the most eclectic neighborhoods in all of Florida. From the tourist loving photo ops at graffiti walls to amazing restaurants like Beaker & Gray (2637 N. Miami Ave) and Laid Fresh (250 NW 24th St.), Wynwood has something for everyone. Home to a wide range of modern high rises, it is ideal for anyone who loves a walkable neighborhood and desires condo style living.
Coral Gables: When it comes to a safe, family-oriented neighborhood, Coral Gables takes the cake. According to discoverhomesmiami.com, Coral Gables boasts a crime rate that's 69 percent lower than the rest of the state. Home to Miracle Mile, a string of restaurants and stores with great variety, it is also a very walkable city, saving you from the headache and stress of Miami rush hour traffic. With 7 public schools and an array of private schools in the area, you won't have trouble finding a great one for your kids to attend in the Gables.
Coconut Grove: Located just east of Coral Gables, Coconut Grove is the oldest continuously inhabited neighborhood in Miami. Known for its laid back Bohemian vibe, The Grove is home to some of the best restaurants and shops in all of Miami. Regardless of whether you fancy a private home with a nice big backyard or a sleek condo with all the modern bells and whistles, you'll be able to find it here. At the borders of the neighborhood is where you'll find The University of Miami – giving it a fun college town feel as well.
Brickell: Known as Miami's financial district, Brickell closely resembles Manhattan in a sense as a constantly evolving neighborhood that's always bustling with energy. Home to some of the best seafood restaurants in the city, Brickell offers he perfect balance of professionalism by day and Miami nightlife by night. Thanks to its vibrant happy hour scene, it's easy to meet coworkers for drinks after work and still get home in time to get a good night's sleep.
Morningside: Morningside is one of the most underrated neighborhoods in Miami. Located along Biscayne Bay, the Morningside community is quiet and inviting with tons of Mediterranean Revival–style homes. If you're looking for a neighborhood that's quiet but in close proximity to a lot of fun things, searching for a home in Morningside is a great idea.
Miami Beach: Perhaps Miami's most popular neighborhood, Miami Beach lives up to all the hype seen in movies and read about in magazines. Famous for movie star homes and wild spring break excursions, there is another side to Miami Beach if you can afford it. With expensive, but stunning homes in areas like North Bay Road, Miami Beach gives you the chance to live in luxury with beaches, night clubs and everything you want at your fingertips.
Aventura: Located almost halfway between Miami and Fort Lauderdale, Aventura gives you a central location with the best of both worlds. This is similar to living in Queens in New York in that sense. Home to Aventura Mall, one of the premier shopping destinations in the country, it is home to a wide range of cultures with great diversity. With lots of parks and bike paths, it is the ideal home for anyone looking to exercise after work and burn some calories.
Surfside: If you're looking for life in a beach condo neighborhood, give Surfside a deeper look. With the introduction of luxury condos such as 87 Park, Fendi and Four Seasons Surf Club, you'll have plenty of amazing options to choose from as your new home. From morning walks on the beach to watching the sunset on your balcony, Surfside has its benefits.
Miami & So Much More
Sure, moving to Miami is an amazing decision in itself. In fact, as soon as you hire a professional moving company, you should be stoked about making one of the best decisions of your life. However, when you move to Miami, you'll have access to tons of great destinations nearby.
Less than 30 miles north, there's Fort Lauderdale. Home to more amazing beaches, vibrant neighborhoods like Las Olas and Victoria Park and incredible art shows, you'll have everything you desire nearby.
If you continue to take the trek north, you will quickly enter Palm Beach County. From stellar local theatre in Boca Raton to one-of-a-kind shops and breweries in Deerfield Beach, you'll find that a short trip is all you need for a weekend escape.
Speaking of an escape, heading south from Miami leads to one of the most scenic, relaxing vacation destinations in the country in Key West. This small beach town is home to friendly residents, live music gems and a slew of entertainment options for a quick getaway.
Ready to Move?
Remember, while Miami has great perks, there are other nearby destinations that can give you similar benefits. You can opt to make the cross country move from New York to Tampa (1,136 miles), New York to Orlando (938 miles) or New York to West Palm Beach (1,224 miles) and stay within a similar price range estimated above.
Just remember that putting your move in motion means leaning on professional movers.
Our industry best customer service team is standing by to take your call and answer your questions. Leave the heavy lifting and moving worries to us so you can focus on the new life that awaits you in Miami.