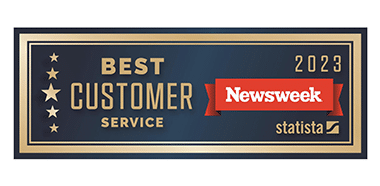 Testimonials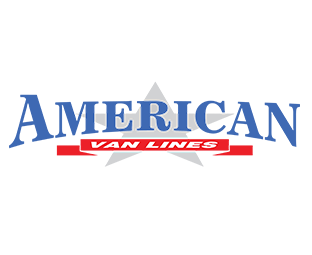 American Van Lines
954-630-0316
$$$
1,401 Testimonials
Disclosure
The reviews displayed may or may not be a complete set. Reviews may be removed if they:
i. Are abusive. An abusive review or comment is one that makes personal attacks, threatens, or harasses others, or uses profanity.
ii. Violate privacy. Reviews that mention specific names of individuals or personal information in a manner that is inappropriate and/or unrelated to the performance of the service rendered are subject to removal.
iii. Are not from a current customer.
iv. Contain material falsehoods.
v. Are deemed inappropriate.
To encourage all feedback, positive or otherwise, an equal incentive for reviews, regardless of rating, may have been provided to the reviewer.
Google reviews provided via APIs https://www.google.com/+/policy/embedded-content.html
Moving from New York to Washington, DC
You've probably been planning a move from New York, NY  to Washington, DC for a while now. We understand all of the moving parts that are involved and how difficult and challenging it can be. However, now that you've found American Van Lines (AVL), you can look forward to it being easier and less stressful. We take great pride in being moving professionals who put the customer first. In an effort to show just how customer-first we are, let's jump right into your moving estimate and budget.
How much does it cost to move from New York to Washington, DC?
We've got good news and bad news. The good news is, the distance between New York and Washington is only 226 miles. The bad news is, even though it isn't an incredibly long move, it can still prove to be expensive and incredibly difficult. Let's take a look at the chart below to get an idea of how much it will cost you based on the size of your home.
One bedroom Apartment = 4000 pounds – $2,882
Two Bedroom Apartment = 6000 pounds – $3,873
Three Bedroom House = 10,000 pounds  – $5,689
4- Bedroom House = 14,000 pounds – $7,395
* Please note: These price ranges are estimates based on thousands of move we do each year. Prices will vary based on distance, weight of household goods, special requests and specific moving services needed. Please fill out our free online quote form to get your detailed, personalized, no obligation, FREE moving quote today.
3 Important Questions
1. How is my moving estimate calculated?
While all of our moving estimates are as accurate as possible, we fully understand why customers have questions about how exactly we arrive at the estimate. We take pride in being honest and transparent and we want to do everything we can to make you feel good about your upcoming move.
The amount of furniture you need moved: This is the main reason why our estimates are arranged based on the size of your home. In essence, it gives us an idea of the amount of furniture that you'll have and the weight of your household goods. Simply put, the bigger your home and the more household goods you have, the more expensive your move will be. With that being said, this is the perfect time for you to donate some things to charity or give some things to family and friends.
The kind of items you need moved: Just think about it for a second. If you had to lift a few moving boxes for one customer and a hot tub and grand piano for another, would you charge both customers the same amount? Well, moving companies operate the same way. If you have hard to relocate specialty items, it requires special handling from moving professionals who know what they are doing. This is why it's important to invest in a reputable moving company like AVL.
Your specific moving requests: Even if you don't have a hot tub or something that's considered a specialty item, your move can still end up being rather pricy if you have an array of moving requests. Maybe you need the moving company to show up earlier or later than their business hours because of a rule with your condo. Or perhaps your elevator is broken so the movers have to use the stairs. Things like this that complicates the moving process will lead to an increase in your bill.
2. Why should you move to Washington DC?
Work more and make more: Did you know that at $64,000, the median household income in Washington is 21 percent higher than the national average? This tops our list of the reasons you should move here. Even as the unemployment rate continues to soar country wide, Washington DC continues to provide its residents with a bevy of opportunities in finance, sports, education and more.
Sports and Entertainment: Although it has been a while since a Washington sports team has delivered a championship, every year, they are extremely competitive. Home to the Washington Wizards in basketball, the Nationals in baseball and the Washington Football Team in football, this is the kind of city that's made for a sports fanatic. When you factor in all of the amazing restaurants, concerts and nightlife options, you'll see why DC has the fun reputation that it does.
Museum City: Home to all things US Government, Washington has always flaunted an abundance of amazing museums. This wealth of knowledge is perfect for parents looking to help their kids with homework, first dates or just something to do with friends on the weekend. From the Smithsonian American Art Museum to the National Air and Space Museum, there's no shortage of things to see and do here!
3. What are the Best Neighborhoods to live in Washington DC?
While moving is exciting and scary, figuring out exactly where you should live can be annoying. You can try word of mouth but if you have no contacts in the area, this makes it even more difficult. This is where we come into play. We created a short list of the 5 best neighborhoods in the area that you should consider moving to.
Bluemont: Located nearby in Arlington, VA, Bluemont is a beautiful Washington DC area neighborhood that provides excellent schools, a low crime rate and easy access to all things Washington. Home to less than 6,000 residents, Bluemont has no trouble making best places to live lists in publications all over the country. If you are looking for a place with beautiful homes where you can have peace of mind as you raise your family, Bluemont is ideal.
Radnor/Fort Myer Heights: While the Rador/Fort Myer Heights area is far from cheap, it is an amazing place to call home if you can afford it. Regardless of whether you're looking to buy or rent, this Arlington, VA neighborhood is provides insanely gorgeous living options that are easy to find. One drive through the neighborhood while we take care of unloading your household goods and you'll be thrilled that you decided to settle down here.
Stone Ridge: With tons of restaurants, parks and shopping options within walking distance, Stone Ridge is a Washington DC suburb that promotes the walkability and outdoor activity that the city is known for. One of the more diverse options on our list, you will see people here from all walks of life who decided to call the beautiful Stone Ridge area home.
South Kensington: Located in nearby Maryland, South Kensington shines as one of the best Washington DC suburbs. If you're raising a family, you'll be happy to know that the crime rate here is exceptionally low and the schools are rated among the best in the state. If you're single and moved here for work or college, you'll love the welcoming feel and environment that residents here foster every day.
North Potomac: Known for "Great people. Great schools and Great Location", North Potomac does an excellent job of standing out and being memorable. As one of the more popular Washington DC suburbs, the area is the subject of various TV shows for good reason. Home to exquisite homes, it isn't cheap but living here and being invited to the glitz and glam is worth it to some.
Now is the Perfect Time to Move
Are you ready to make the short move from New York to Washington? If so, we are standing by to get you started. Remember, with other potential destinations such as, New York to Arlington, VA (233 miles), New York to Bethesda, MD (225 miles) or New York to Reston, VA (246 miles), you can stay within a similar price range as the one estimated above.
You have enough to worry about. Give yourself a break and leave the heavy lifting to us. We will always have your back.