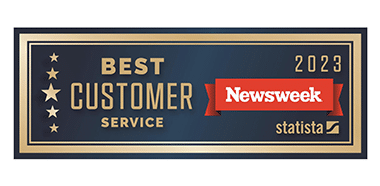 Testimonials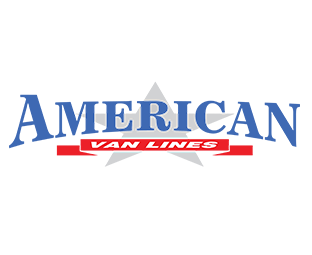 American Van Lines
954-630-0316
$$$
1,401 Testimonials
Disclosure
The reviews displayed may or may not be a complete set. Reviews may be removed if they:
i. Are abusive. An abusive review or comment is one that makes personal attacks, threatens, or harasses others, or uses profanity.
ii. Violate privacy. Reviews that mention specific names of individuals or personal information in a manner that is inappropriate and/or unrelated to the performance of the service rendered are subject to removal.
iii. Are not from a current customer.
iv. Contain material falsehoods.
v. Are deemed inappropriate.
To encourage all feedback, positive or otherwise, an equal incentive for reviews, regardless of rating, may have been provided to the reviewer.
Google reviews provided via APIs https://www.google.com/+/policy/embedded-content.html
Moving from San Francisco to Chicago
Chicago, Illinois is one of those cities that always has a way of drawing people in. From its friendly residents to growing job market, Chicago certainly has a lot to offer. If you have your eyes and heart set on a relocation to Chicago, congratulations, you're in the right place. Today, we'll talk to you about the importance of having quality moving help and look ahead to all the things you should consider as you plan your jump to The Windy City.
How much does it cost to move from San Francisco to Chicago?
We know how important cost is when it comes to the moving process so let's do each other a favor and jump into this first. We've created a graphic below to illustrate the estimated cost of your move based on the size of your home and weight of your household goods. This chart was comprised based on the distance between San Francisco and Chicago (2,129 miles).
One bedroom Apartment = 4000 pounds – $4,799
Two Bedroom Apartment = 6000 pounds – $6,576
Three Bedroom House = 10,000 pounds  – $10,040
4- Bedroom House = 14,000 pounds – $13,360
* Please note: These price ranges are estimates based on thousands of move we do each year. Prices will vary based on distance, weight of household goods, special requests and specific moving services needed. Please fill out our free online quote form to get your detailed, personalized, no obligation, FREE moving quote today.
5 Things that Can Affect the Cost of Your Move
As you look ahead to your upcoming move, keep in mind that there are several things that contribute directly to the estimates above. Here are 5 things that can make your move more expensive.
The weight of your household goods: Be smart and get rid of things that you don't need prior to your move. De-cluttering can go a long way and save you money in the process.
Your moving requests: Don't be afraid to get your hands dirty and do some packing and unpacking on your own. When you ask the movers to do everything it will cost more.
Specialty items: Things like fine art, rare artifacts, hot tubs, pianos and other hard-to-move specialty items usually always demand an extra fee.
Inconvenience Charges: Think about it this way; if there's any way that you're making it difficult for the movers to successfully do their jobs, you can expect to get charged for it. This encompasses things like a broken elevator or a long carry fee if the movers are unable to park close enough to your home and have to walk long distances just to load up the truck with your household goods.
Choosing the wrong moving company: At American Van Lines (AVL), we take pride in being one of the most reputable local and long distance moving companies in the industry. Our knowledgeable customer service team and hard-working movers gives you the moving help needed to make you confident about all things related to moving to Chicago.
Why Move? Here are the Benefits of Moving to Chicago
If you're already planning a move to Chicago, then you're probably already aware of some of the great things that the city has to offer. However, we're here to tell you about even more of the reasons you should be excited about making Chicago your next home.
Excellent Sports Town: Regardless of whether you're an avid sports fan or not, living in Chicago gives you the opportunity to witness one of the most passionate sports communities in the country. From Cubs fans who look forward to drinking beer at the big baseball game to Chicago Bulls fans eager to relive the glory days of Michael Jordan, there will be no shortage of opportunities for you to share in the sports fandom on any day of the week.
Steady Job Market: As unemployment rates continue to rise all over the country, Chicago shines as a place with a steady job market that gives lots of residents hope for a better tomorrow. With a strong hiring presence in IT, healthcare, insurance and financial services, it is the perfect place to call home whether you're relocating for a job or to search for a new one.
The Great Outdoors: There are few things on earth that are as beautiful as Chicago in the summer. Did you know that Lake Michigan boasts an impressive 26 miles of public beaches, 18 miles of public trails and tons of green space for volleyball, tennis and any other outdoor activity that you can think of? Whether you hop on a bicycle and check out the city that way or drive around with your windows down, you'll surely fall in love with Chicago summers.
The Best Neighborhoods in Chicago, IL
Now that you've decided to make Chicago your new destination and you've got quality moving help covered with us on your side, there's only one thing left for you to figure out. What neighborhood are you going to call home? If you have no idea, we've got you covered. Here's our list of the best neighborhoods in the Chicago area.
Clarendon Hills: This dense suburban neighborhood is widely regarded as one of the best places to live in Illinois. With a population of less than 10,000 residents, it is the kind of place where neighbors know and genuinely care for each other. Home to excellent local coffee shops, restaurants and some of the best parks in the city, Clarendon Hills is worth the hype.
Buffalo Grove: Located in Lake County, Buffalo Grove is the family-oriented neighborhood that you've been waiting for. Designed with many single-family homes, this is the kind of neighborhood where you can take full advantage of the peace and quiet that you desire while being in close proximity to a bustling nightlife. Known for its low crime rate and top-rated public schools, it is the perfect place to raise a family or truly enjoy life on your own.
Long Grove: Also located in Lake County, Long Grove offers a lot of the same attractions and opportunities as Buffalo Grove does with a bit of a smaller town feel. With the median rent coming in at about $2,500 and the average home being worth just more than $650,000, it certainly isn't cheap to rent or buy here. However, if you can afford it, this is the kind of community that affords you all of the things that come with the American dream. It's definitely worth checking out in person.
Evanston: Located just north of Chicago, Evanston gives you easy access to the city by train. Conveniently located on the transit line, you can get to and from work and/or school without having to own a car. Home to Northwestern University, it presents residents with a college town feel without sacrificing the small town charm that so many people desire. Home to several A-rated public schools and some of the best parks, you'll love living here.
Bannockburn: If you were to ask current residents about the best part of living in Bannockburn, many will likely list the peace and quiet near the top. With a low crime rate and citizens who genuinely love the community, Bannockburn is the ideal place to raise a family. With a population of less than 2,000, it's easy to make your mark here. The one challenge could be finding quality housing at an affordable price. With such a small community, people usually rent the same apartment for years so it could be hard for you to score the one you may want.
Oak Park: This Cook County gem stands out from all of the other entries on our list for one reason – it is incredibly diverse! If you are looking for a community where you can fit in no matter where you are from, Oak Park is an excellent choice as you make the move from San Francisco. A beautiful melting pot of nearly 55,000 residents, this rapidly growing area is known for its great local restaurants and various outdoor recreational options.
Hinsdale: While Hinsdale won't take the title as the most diverse community on our list, there are lots of perks that come with living here. As one of the suburbs of Chicago with the strongest economic standing, your job stability and quality of life here can be great. However, it should be noted that this is one of the pricier places to live near Chicago as well. The median rent is around $2,000 and the median home value is an astonishing $900,000.
Western Springs: What do you get when you combine a low crime rate, excellent public schools and some of the best neighborhood parks anywhere? We hope your answer is somewhere you'd like to call home. Western Springs, IL, presents you with all of that in a sparse suburban community.
Get Moving with American Van Lines
Now that you've decided to make the move to Chicago, take full advantage of the professional movers at American. Not only are we honest and transparent, but our entire team is professionally trained to get your move done right, the very first time. This means that we will treat your household goods like our own and carefully transport them to your new home in a timely fashion.
Whether you're moving from San Francisco to Milwaukee, WI (2,170 miles), San Francisco to Madison, WI (2,088 miles) or San Francisco to Fort Wayne, IN (2,276 miles), American Van Lines will be standing by to make your long distance move easy.