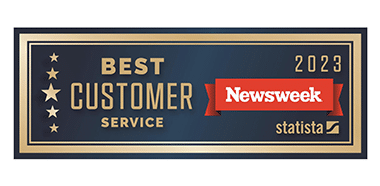 Testimonials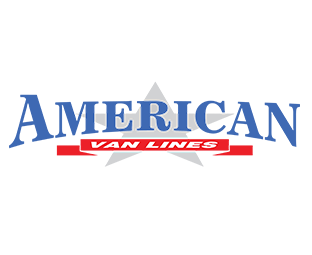 American Van Lines
954-630-0316
$$$
1,401 Testimonials
Disclosure
The reviews displayed may or may not be a complete set. Reviews may be removed if they:
i. Are abusive. An abusive review or comment is one that makes personal attacks, threatens, or harasses others, or uses profanity.
ii. Violate privacy. Reviews that mention specific names of individuals or personal information in a manner that is inappropriate and/or unrelated to the performance of the service rendered are subject to removal.
iii. Are not from a current customer.
iv. Contain material falsehoods.
v. Are deemed inappropriate.
To encourage all feedback, positive or otherwise, an equal incentive for reviews, regardless of rating, may have been provided to the reviewer.
Google reviews provided via APIs https://www.google.com/+/policy/embedded-content.html
Moving from San Francisco to Washington, DC
So, we heard that you're looking into making a cross country move from San Francisco, CA to Washington, DC. If there's any truth to this rumor at all, you're definitely in the right place for quality moving help and advice. With American Van Lines, you'll have access to free moving quotes, affordable moving services and well-trained professional movers. Since the moving process can be challenging for a variety of reasons, having a top-rated moving company on your side can make all the difference in the world. Let's start by figuring out the estimated cost of your move and then we'll venture into other important aspects of moving to DC.
How much does it cost to move from San Francisco to Washington, DC?
It's hard to discuss hiring a moving company without talking about money. For years, the stigma surrounding moving companies was that they were extremely pricy. While this may be true for many companies on the market, companies like American Van Lines present you with fair, affordable options.
In order to find the average cost of moving from San Francisco to DC (2,814 miles), we looked at estimated prices for the distance based on the size of your home. Take a look at the easy-to-follow breakdown we created below.
One bedroom Apartment = 4000 pounds – $5,591
Two Bedroom Apartment = 6000 pounds – $7,709
Three Bedroom House = 10,000 pounds  – $11,834
4- Bedroom House = 14,000 pounds – $15,801
* Please note: These price ranges are estimates based on thousands of move we do each year. Prices will vary based on distance, weight of household goods, special requests and specific moving services needed. Please fill out our free online quote form to get your detailed, personalized, no obligation, FREE moving quote today.
What affects the cost of your move?
Even after seeing the estimates above, it's only natural to wonder what actually contributes to the numbers. Luckily, we are here to break it down for you.
Size of your home: This is pretty straight forward. The bigger the home you have, the more household items you will likely own. This increases the weight of your shipment and the time it takes for movers to complete your move. All of these factors are tied in to the price of your relocation. This is the main reason why a 1 bedroom apartment is usually always cheaper to move than a 3 bedroom home.
Your moving requests: When you begin to think about your move, be logical. In other words, the more special requests that you have, the more expensive your move will be. For example: Someone who needs specialty items such as hot tubs, fine art and other hard to move items will pay more than someone who has standard moving boxes. Additionally, if you need everything from full packing and unpacking to storage units until your new place is ready, it will cost you. While a top-notch moving company will be able to assist you with any kind of moving service, don't assume that some requests won't cost more.
Difficulties and challenges: Do you know what a long carry fee is? It's a fee that's assessed to a customer when a moving company is unable to park close enough to a residence for any reason. This forces the movers to walk long distances while carrying boxes and furniture. This is just one example of how you can accumulate extra charges if you make things more difficult for the movers to properly do their job.
Top 3 Reasons You Should Move to Washington D.C
Walkable/Excellent Public Transportation System: With its straightforward street grid, getting around DC is easier than most major US cities. DC has always ranked highly among walkable urban areas and nothing has changed.  With similar public transportation systems to New York City, Denver and Boston, getting around DC is simple no matter where you live. Whether you're walking to the grocery store, happy hour or to work, you'll find that this city makes it easy.
Parks and the Great Outdoors: Statistics show that approximately 98% of DC's residents live within a 10 minute walk of a park.  With the median park space being 1.4 acres, you'll have ample room for exercising, biking, setting up a romantic picnic, laying out and working on your tan or doing whatever it is your heart desires.
Museums Galore: If you're a fan of museums and art galleries, there's lots for you to love about life in the District. Home to the National Air and Space Museum, the National Museum of African American History, the Washington Monument and so much more, there's certainly no shortage of things for you to do or see in DC.
What are the best neighborhoods in the Washington DC area?
Now that you know a bit about the cost of moving to Washington DC and some of the best things about the city, you should be eager to make your cross country move happen. However, there is just one more crucial decision you'll need to make before settling down. What neighborhood should you call home? Let's take a closer look at some of the best areas to live in DC.
Stoneridge: With median rent of just over $2300 and median home value at approximately $450,000, Stoneridge certainly isn't cheap. However, this DC suburb is absolutely one of the best places to live in Virginia. Home to over 5 miles of trails, it encourages outdoor activity and taking in the fresh air. Family-oriented with excellent public and private schools, this is the kind of community where you'll meet friends at a yard sale and Easter Egg Hunts.
North Potomac: Another beautiful DC suburb, North Potomac is one of the most coveted areas in all of Maryland. Home to excellent schools like Northwest High School, Thomas S Wootton High and Wayside Elementary, it is the ideal place to raise a family. When you factor in a rapidly growing job market, low crime rate and a median income of over $150,000, it's easy to see why people fall in love with this affluent area.
Cascades: Located in Loudoun County, Cascades, VA is the kind of DC suburb that anyone would be lucky to call home. Home to stellar schools like Algonkian Elementary School, the Classroom of Discovery and Dominion High School, your kids will have unlimited options. With tons of golf course and hiking trails, you'll have plenty of reasons to get outside and enjoy this breathtaking area.
Chevy Chase: Fun Fact: Comedic actor Chevy Chase was named after this beautiful city in Maryland. Close enough to DC and Virginia, Chevy Case is perfectly located to allow flexibility for work and play. With beautiful outdoor spaces like the Capital Crescent Trail and Rock Creek and some of the best restaurants and coffee shops in the state, you'll absolutely love living here. Known for being one of the richest communities in the country, it will cost you to live here but it's definitely worth the price tag.
Garrett Park: Located on a train line, the MARC train stops at Garrett Park on the way to Union Station. This is just one of the many reasons why living here is so easy. Home to friendly residents, this diverse neighborhood is a rapidly growing one that has managed to hold on to its small town historic charm. From potluck town dinners to high school talent shows, this is the kind of place that just feels like home.
Franklin Farm: With its tree lined streets and friendly, welcoming residents, this is the kind of community that helps you live the American Dream. This 850-acre community is located in West Fairfax County and includes 13 miles of trails and 6 fishing pounds. So,  if you have a desire for outdoor activity, this is definitely your kind of place. Quiet with tons of open space, average rent here is around $2500.
Lansdowne: Perfect for people of all ages, this diverse suburb has something for everyone. With great restaurants like Coton & Rye and Travinia Italian Kitchen, date night or an after work escape will be easy. With its urban feel and beautiful homes and condos, it's easy to see why so many people are moving to Lansdowne. Also, its median rent of approximately $1800, is cheaper than a lot of suburbs in the area.
Rockville: Did you know that CareerBliss ranked Rockville 9th on its 10 Happiest Cities to Live in list? If you were to visit here, you will quickly understand why. Home to many biotech companies, employment and opportunity is booming here. A transportation hub in its own right, it's easy to get around the DMV area and its welcoming residents are the perfect finishing touch.
Make Your Move a Priority
If you're still not sold on Washington, DC, making a cross country move from San Francisco to Baltimore, MD (2,816 miles), San Francisco to Philadelphia, PA (2,871 miles) or San Francisco to Norfolk, VA (2,961 miles) and stay within a similar price range as the one estimated above.
American Van Lines is standing by to lead the way.