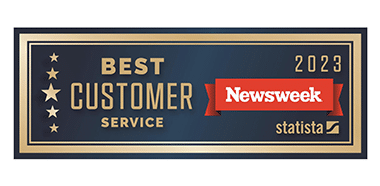 Testimonials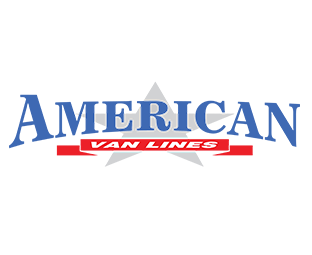 American Van Lines
954-630-0316
$$$
1,401 Testimonials
Disclosure
The reviews displayed may or may not be a complete set. Reviews may be removed if they:
i. Are abusive. An abusive review or comment is one that makes personal attacks, threatens, or harasses others, or uses profanity.
ii. Violate privacy. Reviews that mention specific names of individuals or personal information in a manner that is inappropriate and/or unrelated to the performance of the service rendered are subject to removal.
iii. Are not from a current customer.
iv. Contain material falsehoods.
v. Are deemed inappropriate.
To encourage all feedback, positive or otherwise, an equal incentive for reviews, regardless of rating, may have been provided to the reviewer.
Google reviews provided via APIs https://www.google.com/+/policy/embedded-content.html
Moving from Washington D.C to Atlanta
Making the move from the nation's capital to Atlanta can be exciting, but also comes with significant changes in culture and lifestyle. These changes can be difficult to navigate on your own if you are not familiar with the area. Thankfully, our guide is here to help you meet your and your family's needs in you upcoming move to Atlanta!
How much does it cost to move from Washington DC to Atlanta?
While the move from DC to Atlanta is only 640 miles, it still can prove to be a rather challenging one. With decades of moving experience, we provide free, quality estimates that people can count on. Please view the chart below.
One bedroom Apartment = 4000 pounds – $3,035
Two Bedroom Apartment = 6000 pounds – $3,910
Three Bedroom House = 10,000 pounds  – $5,835
4- Bedroom House = 14,000 pounds – $7,661
* Please note: These price ranges are estimates based on thousands of move we do each year. Prices will vary based on distance, weight of household goods, special requests and specific moving services needed. Please fill out our free online quote form to get your detailed, personalized, no obligation, FREE moving quote today.
What Goes In To The Cost Of My Move?
When relocating, it is important to have an understanding of what affects the price of your move. With a better understanding of what makes up your moving costs, you can be in more control of how much you spend for your upcoming relocation.
Distance: Between labor, fuel costs, and extra time, how far you are moving is a significant factor in the cost of your moving estimate.
Size: It stands to reason that the more rooms you have in your house the more it will cost to execute your move. If you want to reduce the cost of your moving estimate, consider which rooms you can handle moving yourself.
Services: If you require things such as packing services or supplies, be prepared to pay the extra price required for those additions. If you have the time, tackling some of these moving requirements yourself can greatly reduce the price you pay.
Date: Since a majority of moves happen during the summer months, if you can move during the offseason, you can realize some significant savings as movers need your business more during that time of year.
Specialty Items: Did you know that bulky, antique, or specialty items can add on additional moving fees? Moving certain items requires additional man power or insurance coverage so these costs will get filtered down to you and increase your estimate.
Here are some reasons why people might choose to move from Washington DC to Atlanta GA:
Cost of living: Atlanta is generally considered to be more affordable than Washington DC, with a lower cost of living and lower housing prices.
Weather: Atlanta has a warmer climate than Washington DC, with milder winters and more sunny days throughout the year.
Job opportunities: Atlanta has a strong economy and is home to many large corporations, which can offer job opportunities in a variety of industries.
Culture and entertainment: Atlanta is a vibrant and diverse city with a rich cultural scene, including museums, theaters, music venues, and sports teams.
Education: Atlanta is home to several colleges and universities, including Georgia Tech, Emory University, and Georgia State University.
The Best Neighborhoods in Atlanta
Collier Hills North: Located north of Atlanta proper, Collier Hills North combines all that you would want in access to the city and all it has to offer, with reasonable housing, and quality schools to make sure that you can meet your family's needs. With a renter percentage of 55% and a median house price of $305,653, Collier Hills North is a great place to start your Atlanta journey no matter what stage of life you and your family are in.
Atlantic Station: Located near midtown Atlanta, Atlantic Station gives you the perfect mix of suburban lifestyle with the benefits one would expect from living in a big city. Atlantic Station is a great place for young professionals that offers quality restaurants, schools, and parks so that you can balance your family life with enjoying the best that the city has to offer. With a median home value of $211,191, it is a great place to look if you are in a position to buy a home.
Morningside / Lenox Park: Digging deeper into the best parts of Atlanta, this neighborhood is one of the best places to live in the greater Atlanta area. Gifted with excellent public schools, access to the city, and quality parks, what brings this neighborhood down is the fact that the median house price is 3x as much as the two, nearby, neighborhoods that proceeded it on this list. However, if you have the means, Morningside/Lenox Park displays the best of what Atlanta has to offer.
Colonial Homes: Located northwest of the other neighborhoods on our list, Colonial Homes is a great option for someone who wants a suburban feel, while still not being too far away from what city life has to offer. Residents are typically liberal and there is a healthy mix of people that rent and buy, so no matter your place in life, Colonial Homes can accommodate you and your family.
 Alpharetta: Alpharetta is located in Fulton County and provides residents a dense, suburban feel. Alpharetta provides residents a place where they can enjoy quality parks and some of the best schools without sacrificing the food scene and nightlife that make Atlanta great. As a high growth area, you can also rest assured that your house will continue to gain value if you are a young professional looking to build your asset base.
Efficient and Reliable Long Distance Moving: Let Our Professionals Take Care of You
Whether you're moving from Washington DC to Marietta, GA ( 646 miles), Washington DC to Athens, GA (611 miles) or Washington DC to Columbia, SC (516 miles), American Van Lines will be standing by to do all of the heavy lifting for you.