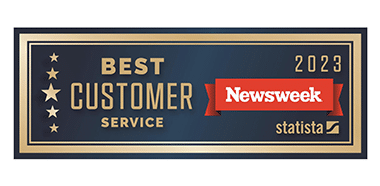 Testimonials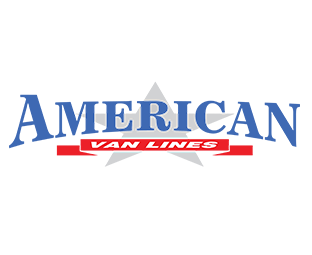 American Van Lines
1351 NW 22nd Street
Pompano Beach
FL
33069
954-630-0316
$$$
1,456 Testimonials
Disclosure
The reviews displayed may or may not be a complete set. Reviews may be removed if they:
i. Are abusive. An abusive review or comment is one that makes personal attacks, threatens, or harasses others, or uses profanity.
ii. Violate privacy. Reviews that mention specific names of individuals or personal information in a manner that is inappropriate and/or unrelated to the performance of the service rendered are subject to removal.
iii. Are not from a current customer.
iv. Contain material falsehoods.
v. Are deemed inappropriate.
To encourage all feedback, positive or otherwise, an equal incentive for reviews, regardless of rating, may have been provided to the reviewer.
Google reviews provided via APIs https://www.google.com/+/policy/embedded-content.html
Moving from Washington DC to Chicago
When considering a move from Washington DC to Chicago, IL there are many factors that come into play. Whether you decide to move to the suburbs or live in the heart of the city, making an informed decision based on your lifestyle is important. This quick and easy guide will help you decide from the various options that the city has to offer.
How much does it cost to move from Washington DC to Chicago?
The distance between Washington DC and Chicago is 695 miles. Depending on your needs, here is a look at the average cost of moving you may expect when relocating to Chicago from Washington DC, in regards to the size of the home.
One bedroom Apartment = 4000 pounds – $3,202
Two Bedroom Apartment = 6000 pounds – $4,238
Three Bedroom House = 10,000 pounds – $6,280
4- Bedroom House = 14,000 pounds – $8,210
It is important to note, however, that these are estimates of the costs of moving, based on our experiences with thousands of moves per year. Whether you are moving from Washington DC, or another nearby city such as Alexandria, VA, Frederick, MD, Silver Spring, MD or Bethesda, Maryland, your individual costs may vary due to the specific factors involved. The requirements and circumstances of your move, your actual location, the overall weight of the goods that need to be transported, the distance involved, and any other factors that you need will be factored into the cost of the move.
For a more exact cost, please fill out our form for a free online quote, regarding your individual details. This enables you to receive a FREE quote, with no obligations.
4 Reasons You Should Move to Chicago
Chicago is a vibrant city with vast possibilities. From decorated restaurants to scenic parks, every day brings a new experience.
Easy Navigation: Chicago has an extensive train system nicknamed the 'L' that makes travelling a breeze. Whether you're living in the thrill of the city downtown or in the quieter suburbs, you are never stranded.
Embrace the Arts: Home of the Art Institute of Chicago, the Museum of Contemporary Art, and the Field Museum. There are endless options to experience art, history, and culture for all ages.
Delectable Dining: The city is filled with a wide variety of food options. Enjoy Chicago staples such as their hot dogs or deep-dish pizza or partake in their fine dining experiences as well. There is a delicious option available for any type of occasion.
Sports: Chicago has the Chicago Cubs, the Chicago White Sox, the Blackhawks, the Wildcats, and the Bulls. The city has about every sport covered and is a great place for sports lovers.
The Best Neighborhoods in or near Chicago
Printer's Row: If you're looking for an area that offers all the excitement that the city has to offer, look no further than Printer's Row. This location is surrounded by bars, restaurants, coffee shops, and even beautiful parks. It is home to many young professionals but families that prefer the city environment as well providing a blend of lifestyles. It is located centrally to the city and allows access to multiple means of transportation.
Greektown: Located in Near West Side, Greektown is aptly named after the immigrants that built this neighborhood. It has numerous restaurants and shops with the National Hellenic Museum just around the corner. This area has a suburban, city feel and is an up-and-coming neighborhood.
West Loop: This neighborhood within Chicago has an industrial history with the elements prominently displayed through exposed brick and warehouse accents. This location is still within the heart of the city and offers an exciting night life. The residents consist mainly of young professionals looking to live in a likeminded environment.
River North: An area with plenty of options that are within walking distance, River North is perfect for those who still want access to the other neighbors listed but with a more luxurious climate. If you are willing to pay for a higher housing cost, this neighborhood is located centrally to the city and has restaurants, bars, and shops minutes from your residence.
Clarendon Hills: A suburb located southeast of the city; Clarendon Hills has been rated the #1 suburb in Chicago. The schools in the area are highly rated and easily accessible. Most of the residents own their homes and rent is much cheaper than in the city. The Metra station is available to bring you into the city in about half an hour. This location is perfect if you are looking for the quiet, suburban lifestyle to raise a family in.