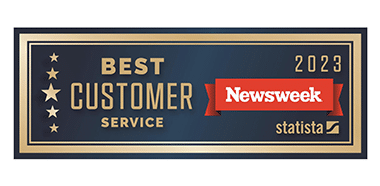 Testimonials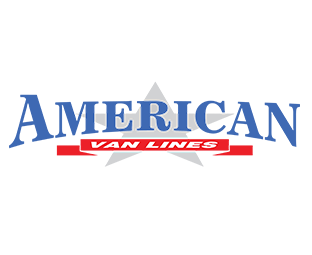 American Van Lines
1351 NW 22nd Street
Pompano Beach
FL
33069
954-630-0316
$$$
1,456 Testimonials
Disclosure
The reviews displayed may or may not be a complete set. Reviews may be removed if they:
i. Are abusive. An abusive review or comment is one that makes personal attacks, threatens, or harasses others, or uses profanity.
ii. Violate privacy. Reviews that mention specific names of individuals or personal information in a manner that is inappropriate and/or unrelated to the performance of the service rendered are subject to removal.
iii. Are not from a current customer.
iv. Contain material falsehoods.
v. Are deemed inappropriate.
To encourage all feedback, positive or otherwise, an equal incentive for reviews, regardless of rating, may have been provided to the reviewer.
Google reviews provided via APIs https://www.google.com/+/policy/embedded-content.html
Moving from Washington D.C. to Dallas
Making the move from the D.C. to Dallas comes with some significant changes in lifestyle and entertainment. Although change can be scary there are many reasons to get excited about your upcoming relocation to one of the best cities in the Lone Star state! Grab your boots and paisley shirt and take a look at our guide to help you in your move to Dallas.
How much does it cost to move from Washington D.C. to Dallas?
The cost of moving from Washington D.C. to Dallas can vary depending on a number of factors, such as the amount of items being moved, the distance between the two cities (The distance between Washington D.C. and Dallas is 1,329 miles), and the type of moving service you choose. Here are some rough estimates:
One bedroom Apartment = 4000 pounds – $3,768
Two Bedroom Apartment = 6000 pounds – $5,155
Three Bedroom House = 10,000 pounds – $7,864
4- Bedroom House = 14,000 pounds – $10,446
* Please note: These price ranges are estimates based on thousands of move we do each year. Prices will vary based on distance, weight of household goods, special requests and specific moving services needed. Please fill out our free online quote form to get your detailed, personalized, no obligation, FREE moving quote today.
Key Questions To Ask And Answer To Anticipate The Cost Of A Move
Moving is challenging and understanding the factors that go into the cost of an upcoming move is an important part of getting to your new home without breaking the bank. From size to scope, there are important questions to ask yourself and inform your movers of to make sure that you get the most accurate estimate possible. Here is a list of the key questions to consider going into a move:
What is the size of your move? How many rooms need to be moved?
Do you have any high-priced, antique, or difficult to move items? Pool tables? Rare collections?
Do you need moving supplies? Boxes? Pads? Hand Trucks?
Are you looking to have packing services added?
Do you need any additional storage?
Are you moving during peak moving season or outside of it?
Is your new home easily accessible?
4 Reasons You Should Move to Dallas
Coming from D.C., there are no shortage of reasons to be excited about your upcoming move to Dallas. Here are our top four reasons for you to make Dallas your new home.
Job Opportunities: With 21 fortune 500 companies, in a variety of industries, located in the Dallas metropolitan area, no matter your career of choice, Dallas will be a good place to grow your network and take your career to the next level. Also, if you work remotely, with an abundance of land, finding a home with the perfect home office for your needs is much easier (not to mention cheaper!) than in the D.C. area.
Cost Of Living: One of the best benefits of moving from D.C. to Dallas is the cost of living. With an abundance of land, buying a house is far less expense than most cities with comparable amenities. Also, with significant agriculture and natural resources, food and gas prices tend to be fairly stable and lower than other parts of the country.
Taxes: With no state income tax, Texas is a state where you can take home more of your paycheck. Combine that with the job market and you will be able to do way more with your labor than you could in the D.C. area!
Sports Culture: From the Cowboys to the Mavs, the Dallas area has a rich and committed sports fan base. Even if "America's Team" doesn't quite do it for you, the multi-billion dollar stadium that Jerry Jones -built has attracted everything from major music performances to the final four to meet all your entertainment needs.
The 5 Best Neighborhoods in/near Dallas
Cottonwood Creek South: Located in Dallas County, Cottonwood Creek South offers residents a dense urban feel with an abundance of affordable, quality houses for someone looking to start a family. It also boasts of some of the highest rated schools in the area. Cottonwood Creek South offers residents plenty of quality restaurants and parks to enjoy as well.
Heights Park: If one of your reasons to leave D.C. is to change the pace of your life, Heights Park is perfect for you. It has a good mix of every age group, quality public schools, and wonderful outdoor spaces to enjoy. Most residents own their own homes and the median home price is reasonable so for a family looking to buy a home, this is a great neighborhood to look into.
Timberbrook: Although not a great place for rental options, if you are looking to buy, Timberbrook has everything you could want in a neighborhood. With a dense, suburban feel, Timberbrook combines access to Dallas proper with all the benefits of suburban life. From quality schools to nightlife options, you can have it all here.
University Park: As one of the larger neighborhoods in the Dallas area, University Park is a great place for young professionals that are looking for an area that leans liberal in Texas. University Park offers a combination of quality schools, restaurants, and bars that few neighborhoods in Dallas can match. However, this neighborhood is very affluent with a median home value of 1.3 million so it can be cost prohibitive.
Southlake: Especially if you are looking for a neighborhood to rent and not necessarily put down roots in, Southlake is a great option. With a median rent price 30% less than the rest of our list, Southlake offers quality schools and excellent homes for someone that isn't quite in a position to buy yet. With lovely parks, excellent restaurants, and nightlife options, Southlake is a great neighborhood to meet all your needs.
Stress-Free Long Distance Move
When it comes to a long distance move, the last thing you want is added stress and anxiety. By hiring our American Van Lines your professional long distance movers, you can rest assured that your belongings will be safely and efficiently transported to your new home. Our experienced team will handle everything from packing to transport, ensuring that your move is as seamless and stress-free as possible. So, why take on the burden of a long distance move on your own? Contact us today to schedule your hassle-free move and experience the peace of mind that comes with professional moving services.