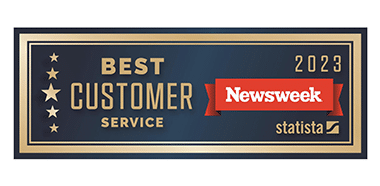 Testimonials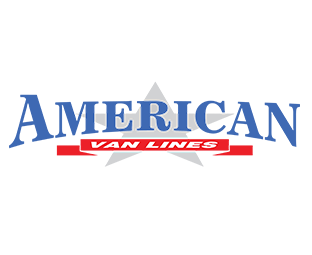 American Van Lines
954-630-0316
$$$
1,401 Testimonials
Disclosure
The reviews displayed may or may not be a complete set. Reviews may be removed if they:
i. Are abusive. An abusive review or comment is one that makes personal attacks, threatens, or harasses others, or uses profanity.
ii. Violate privacy. Reviews that mention specific names of individuals or personal information in a manner that is inappropriate and/or unrelated to the performance of the service rendered are subject to removal.
iii. Are not from a current customer.
iv. Contain material falsehoods.
v. Are deemed inappropriate.
To encourage all feedback, positive or otherwise, an equal incentive for reviews, regardless of rating, may have been provided to the reviewer.
Google reviews provided via APIs https://www.google.com/+/policy/embedded-content.html
Moving from Washington D.C. to Seattle
Packing up and deciding to move from one end of the country to the other is no small matter. Moving from DC to Seattle, WA will have its similarities but also some major differences. Please take a look at our guide to help cover some of the key factors that can play into your decision.
How much does it cost to move from Washington D.C. to Seattle?
One bedroom Apartment = 4000 pounds – $5,352
Two Bedroom Apartment = 6000 pounds – $7,422
Three Bedroom House = 10,000 pounds  – $11,452
4- Bedroom House = 14,000 pounds – $15,327
* Please note: These price ranges are estimates based on thousands of move we do each year. Prices will vary based on distance, weight of household goods, special requests and specific moving services needed. Please fill out our free online quote form to get your detailed, personalized, no obligation, FREE moving quote today.
What Goes Into Your Moving Estimate?
While there are many factors that go into moving estimates. We have put together a few of the main ones for you to think about if you want to make your upcoming move as cost effective as possible.
Distance: The distance between your current location and your destination is one of the most important factors in determining the cost of your move. The longer the distance, the higher the cost. The distance between Washington D.C. to Seattle is 2,741 miles.
Weight and volume: The weight and volume of your belongings are also important factors in determining the cost of your move. The more items you have, the more space they will take up in the moving truck, and the more the move will cost.
Type of service: The type of service you choose can also impact the cost of your move. For example, if you opt for a full-service move, where the moving company handles everything from packing to transport, the cost will be higher than if you opt for a more basic service.
Additional services: Additional services, such as packing, unpacking, and storage, can also impact the cost of your move.
Time of year: The time of year you choose to move can also impact the cost of your move. Moving during peak season (summer months) can be more expensive than moving during the off-season (fall or winter months).
4 Reasons You Should Move to Seattle
Whether you're moving for business or pleasure, Seattle has what you need. Seattle is the perfect blend of city and nature with many activities that its inhabitants love to enjoy. The city is a great location to live in and enjoy and here's why:
Surrounded by Greenery: One of the biggest features that Seattle has to offer is the proximity to nature and trails. The city is located two hours or less from all of Washington's national parks and has many hiking trails located nearby.
Foodie Friendly: Complimented by the great Anthony Bourdain for its food scene, the city has a vibrant collection of delicious restaurants for you to choose from. With a high Asian population, Seattle's inhabitants have access to authentic dishes that you may not be able to experience on the East side of the country. Due to its geographical location, the city also has access to the freshest and most delectable seafood.
Industry Giants: Seattle is home to the world's largest and most successful companies in the world. The city houses the headquarters of Starbucks, Nintendo, Microsoft, Amazon, Boeing, and the list goes on. Living here provides all kinds of opportunities to individuals looking to start their career on the right foot.
Income Tax: Another financially beneficial perk of living in Seattle would be the fact that there is no state income tax. This makes doing your taxes every year much more of a breeze and saves you money in the long run.
The 5 Best Neighborhoods in/near Seattle
Westlake: This neighborhood is great for career-oriented singles or couples. It is a dense urban neighborhood that is located on the southwest corner of Lake Union. With restaurants, coffee shops, stores, and downtown Seattle just around the corner, it is the perfect location for anyone that wants to be involved in the hustle and bustle of the city.
South Lake Union: Named aptly for its location, this neighborhood has a dense urban feel with a waterfront scenery. With this view it can accompany a higher cost of living, but it does come with its perks. There are plenty of smaller shops and local boutiques with regularly planned outdoor events and markets. The nightlife is quieter than Westlake with public transportation options available to get you closer to the action when you want it.
Sand Point: A suburban neighborhood located just outside of Seattle, this option is a quiet and family friendly area perfect for settling down but still reaping the benefits of living near the city. Sand Point is located in close proximity to the Warren G. Magnuson Park and allows for relaxing scenery with A+ schools. It is about a 20-minute drive from the city allowing the option of living in a quieter area with the city life just around the corner.
Madrona: The residents of this community frequently refer to the various options for dining and the many cultures in the area. From Thai to Turkish food, there are a plethora of experiences you can try in this neighborhood. Madrona has the perfect mix of families and young professionals with the city being about 15 minutes away.
Belltown: This neighborhood is another great option for young professionals who are looking for something close to downtown with a scenic experience. There are bars, coffee shops, and local restaurants within walking distance of Belltown. There is access to bus routes for easy transportation to any area of the city. With the Space Needle and Olympic Park just around the corner as well, there is always something to do in this area.
Experience a Smooth Move with American Van Lines
Moving to Seattle, Washington can be a daunting task, but it doesn't have to be. At American Van Lines, we understand the challenges of a long distance move, which is why we offer professional and reliable moving services to ensure a smooth transition. With our experienced team of movers, state-of-the-art equipment, and commitment to customer satisfaction, we guarantee that your belongings will be safely transported to your new home. So why risk the stress and uncertainty of a long distance move on your own?
Contact us today to schedule your move and experience the peace of mind that comes with working with the best in the business.