Request a FREE Moving Quote Today!!
We are happy to announce that based on the results of an independent survey, commissioned by Newsweek Magazine, American Van Lines ranks as one of "America's Best Customer Service 2022" . Thank you to our staff for going an extra mile and helping each one of our customers. Thank you Newsweek, and most important thank you to our loyal customers!
America's trusted moving company since 1995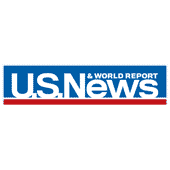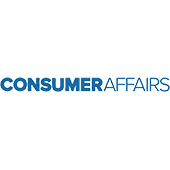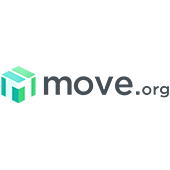 ---
Whether you are moving from an apartment, condo, or you are in need of home movers, we have just the local moving services you are looking for. Our flat rate pricing will get you the lowest moving rates available. (more…)
Weekly shuttles to most US cities help us move you on your time. The swift and convenient nature of our long distance moving services makes it easy to facilitate a hassle-free moving experience. (more…)
Comprehensive planning is a must for military personnel operating under strict deadlines. Our staff of moving experts will work with you to accommodate the moving schedule and budget to your needs. (more…)
Moving Services
Weekly shuttles to most US cities help us move you on your time. We have quick deliveries and a flat rate pricing system that keeps our interstate moving rates affordable. You will be working directly with the moving company for hassle-free service. (more…)
Getting a moving quote is simple. It's fast & easy – no obligations!
Your Local and Long Distance Moving Company
See what American Van Lines customers have to say about our moving company
"
dennis and his team are amazing! super nice, super careful, and super fast!
"
I was in town to help my mom move out of her home. Kevin ("Superman") was my mom's superhero who lead the team to pack up her house. From the start, he was excited and passionate about helping my mom with this move. After he spoke with my mom and me about his packing plan and gave his assurances to my mom that her property would be handled and pack...
"
Jose angarita was awesome he was was kind professional knowledgeable knows his job he's the best if I could give 100 stars I would
"
Good Value, professional and responsive. What goes above and beyond was the truck Driver, Kevin. Kevin is a truly kind, thoughtful, human being putting you at ease with your move. He took pride and truly cared about taking care of my furniture.I highly recommend this Company for your move.
"
Jose angarita amazing young man was everything was perfect. Perfect. Couldn't ask for a better service.
"
I would highly recommend Am. Van lines my service by Latron Coleman & his associates was great and they all worked very hard
"
The move was handle excellence by the team leader, and the two helpers. I would recommend this to everyone.
"
Jose Angarita was the best. He was very professional. He worked very hard and he did a great job. I highly reccomend Jose for anyone who is moving. We would definitely use him again. I will reccomend him to our friends.
"
I had a great customer service from end-to-end process. Thank you
"
There were issues with information not making it to whom it was sent. Also, I have several broken and missing parts, but I have nothing that tells me to notify anyone.
Disclosure
The reviews displayed may or may not be a complete set. Reviews may be removed if they:
i. Are abusive. An abusive review or comment is one that makes personal attacks, threatens, or harasses others, or uses profanity.
ii. Violate privacy. Reviews that mention specific names of individuals or personal information in a manner that is inappropriate and/or unrelated to the performance of the service rendered are subject to removal.
iii. Are not from a current customer.
iv. Contain material falsehoods.
v. Are deemed inappropriate.
To encourage all feedback, positive or otherwise, an equal incentive for reviews, regardless of rating, may have been provided to the reviewer.
Google reviews provided via APIs https://www.google.com/+/policy/embedded-content.html