---
American Van Lines vs. U-Haul Comparison
When you're prepping for a move, there are lots of things to consider. From deciding what items you should donate and throw away to choosing the right neighborhood, relocating comes with a myriad of decisions. However, deciding whether you should hire a moving company or handle the move yourself is one of the most important choices you'll make. If you're unsure of whether you should choose American Van Lines or embark on a do-it-yourself move renting a U-Haul truck, let's explore the advantages and disadvantages of both to help you make a decision.
American Van Lines compared to U-Haul rental truck
Move Details: 1 bedroom apartment (4000 pounds), 2,732 miles cross country move (e.g. New York, NY to San Francisco, CA)
| | | |
| --- | --- | --- |
| | American Van Lines | U-Haul Rental Trucks |
| Truck Fee | Included | $2,812 |
| Fuel – Trucks go 8 miles to a gallon (2732 miles / 8 = 341 gallons @$3.41 per gallon | Included | $1162 |
| Tolls | Included | $100 |
| Truck Insurance | Included | $155 |
| Dollies, Furniture Pads | Included | $65 |
| Hotel & Food | Included | $500 |
| Loading the Truck at Pick up | Included | Not Included |
| Unloading the Truck at Destination | Included | Not Included |
| Driving Truck From Pickup to Destination 2732 Miles | Included | Not Included |
| Total Price: | $5,227 | $4,794 |
These price ranges are estimates based on thousands of move we do each year. Prices will vary based on distance, weight of household goods, special requests and specific moving services needed.
Why choose American Van Lines over U-Haul?
We are happy to announce that based on the results of an independent survey, commissioned by Newsweek Magazine, American Van Lines ranks as one of "America's Best Customer Service 2022" . Thank you to our staff for going an extra mile and helping each one of our customers. Thank you Newsweek, and most important thank you to our loyal customers!
Your Moving Budget
When most people think about a do-it-yourself move, they immediately see it as a way to save money instead of hiring an expensive moving company. Before you jump to conclusions, we encourage you to do some research. For instance, the estimated cost of moving a 1 bedroom apartment from popular destinations such as Miami to Los Angeles (2,732 miles) or San Francisco to New York, (2,732 miles), with American Van Lines (AVL) is approximately $5,227. While this may seem like a lot of money, consider how the essentials of moving on your own can quickly add up as well.
When you decide to move on your own, you have to consider the cost of renting a moving truck for the same distance. We did some research and including the cost of gas (an extra $600), you'll need furniture pads and utility dollies. In total, this will cost approximately $3,383 if you were to move in winter. You can expect an increase in these rates during peak moving season in summer months. When you take into account that you'll have over 40 hours of drive time ahead of you for your cross country move, you may need a minimum of 3 nights at hotels to rest, By the time you add the cost of food, highway tolls and paying for help to unload the truck, your overall moving costs could balloon to over $4,400. So while you may be able to save some money with a do-it-yourself move, is it worth the stress and aggravation of multiple days of driving and packing and unloading on your own? This is the decision you'll have to make.
The Hard Work
Let's not cut corners or be coy with each other. No matter how you look at it, moving is hard work. One of the major benefits of hiring AVL instead of moving on your own is that you'll get to leave the heavy lifting to someone else. Even if you ask your friends and family to help, moving things such as leather sofas, dining room tables and washers and dryers take immense energy. It can get even more complicated if you own specialty, hard-to-move items such as pool tables, grand pianos or pieces of fine art. Do yourself a favor and skip the heavy lifting where you can potentially damage your beloved items. AVL is home to professional movers who are trained to pack, lift and transport all of your items correctly. Your loved ones will also appreciate you hiring movers to save them from feeling obligated to help.
No Need for the Drive
During the moving process, driving cross country isn't a fun, scenic drive. Instead, you're hauling all of your belongings in a huge truck that's hard to handle on busy highways. When you factor in annoying traffic and bad weather if you're moving in the winter, driving a moving truck becomes that much more of a challenge. With AVL, you can leave these worries behind. Our knowledgeable truck drivers will get your household goods delivered on time and save you from the stress of switching lanes in a vehicle you're not comfortable driving.
Increase Your Flexibility
Regardless of whether you're planning a local move or you're tasked with moving to another state or country, there will be tons of things for you to organize and set up. Between shopping for moving supplies, scheduling a moving truck and making sure everything is in order, you may find that you won't have time for work, school, friends or anything else. This is another reason why you should hire AVL. Having a moving company on your side increases to her flexibility and grants you time to research your new neighborhood, wrap up those important assignments at work and hang out with family and friends before leaving town.
A Greater Sense of Security
How experienced would you say you are at packing furniture the right way to minimize damages? With AVL, you'll have a greater sense of security and confidence knowing that moving experts are handling your most valued household items. More importantly, when you hire a moving company you'll have insurance in the event of damages. You can either select full coverage insurance, where a moving company will be responsible for replacing all damaged or lost items or other forms of insurance where they would be responsible for some. When you opt for a do-it-yourself move, you will be fully responsible for replacing any of your items that you damage yourself. Professional movers provide a safety net and peace of mind that can help keep you at ease during an otherwise stressful moving process.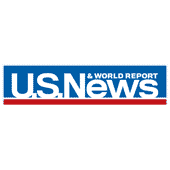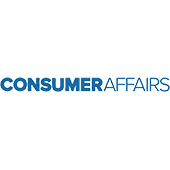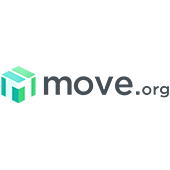 Getting a moving quote is simple. It's fast & easy – no obligations!
Your Local and Long Distance Moving Company
See what American Van Lines customers have to say about our moving company
"
Our Interstate move was handled perfectly by everyone at American Van Lines. All were knowledgeable, patient , and friendly. We highly recommend them.
"
Communicative every step of the way. They took good care of our stuff, and got it delivered halfway across the country in a reasonable amount of time. Highly recommended .
"
My out of state move was actually less stressful because of American Van line. We had them to pack for us the team came in ready with the boxes they wrapped and labeled our stuff. We was told no more than 21 business days to our new location the timeline was dead on. The unloader got the final job done by putting bed, desk and table back together....
"
I was contacted at each process; every associate was professional and helpful. The movers were courteous and friendly. All items were delivered with no discrepancies.
"
Richard was very helpful
"
My move experience was great. The driver and on sight moving supervisor Edward was phenomenal. His caring and attention to detail made the move from Atlanta to Kansas City, MO very successful.
"
Very good experience, guys were fantastic. Everything was in perfect order.
"
They did an amazing job moving us. Movers were very polite, helpful and professional. It was an easy move with American Van lines.
Disclosure
The reviews displayed may or may not be a complete set. Reviews may be removed if they:
i. Are abusive. An abusive review or comment is one that makes personal attacks, threatens, or harasses others, or uses profanity.
ii. Violate privacy. Reviews that mention specific names of individuals or personal information in a manner that is inappropriate and/or unrelated to the performance of the service rendered are subject to removal.
iii. Are not from a current customer.
iv. Contain material falsehoods.
v. Are deemed inappropriate.
To encourage all feedback, positive or otherwise, an equal incentive for reviews, regardless of rating, may have been provided to the reviewer.
Google reviews provided via APIs https://www.google.com/+/policy/embedded-content.html