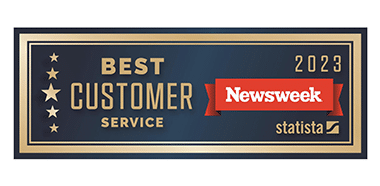 Testimonials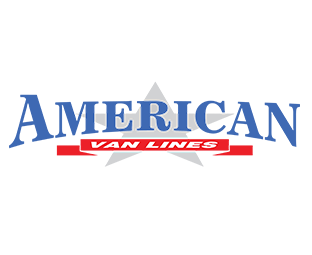 American Van Lines
954-630-0316
$$$
1,401 Testimonials
Disclosure
The reviews displayed may or may not be a complete set. Reviews may be removed if they:
i. Are abusive. An abusive review or comment is one that makes personal attacks, threatens, or harasses others, or uses profanity.
ii. Violate privacy. Reviews that mention specific names of individuals or personal information in a manner that is inappropriate and/or unrelated to the performance of the service rendered are subject to removal.
iii. Are not from a current customer.
iv. Contain material falsehoods.
v. Are deemed inappropriate.
To encourage all feedback, positive or otherwise, an equal incentive for reviews, regardless of rating, may have been provided to the reviewer.
Google reviews provided via APIs https://www.google.com/+/policy/embedded-content.html
Moving from Greensboro to Dallas
There's a certain level of excitement and anxiety that comes with moving long distance. At American Van Lines (AVL), we fully understand these emotions. As one of the most experienced moving companies in the business, we have done and seen it all over the years. So, as you prepare to make the transition from Greensboro, North Carolina to Dallas, Texas, you can rest assured that you'll be in great hands with our expert guidance. From professional movers who are trained to avoid mistakes before they happen to a friendly and courteous customer service team, you can look forward to a seamless relocation process as you get ready to start your new life in Dallas.
How Much Does It Cost to Move from Greensboro to Dallas?
Let's cut to the point. No matter what your moving budget may be, finding out the cost of your move is vital. In order to find the estimated cost of your move, we looked at the distance between Greensboro and Dallas (1,112 miles) and provided estimates based on the size of your home. Take a look at the chart below.
One bedroom Apartment = 4000 pounds – $3,417
Two Bedroom Apartment = 6000 pounds – $4,706
Three Bedroom House = 10,000 pounds – $7,226
4- Bedroom House = 14,000 pounds – $9,624
*Please note: These price ranges are estimates based on thousands of move we do each year. Prices will vary based on distance, weight of household goods, special requests and specific moving services needed. Please fill out our free online quote form to get your detailed, personalized, no obligation, FREE moving quote today.
What Impacts Your Moving Costs?
When it comes to sorting moving estimates, it's important to realize that there are multiple factors at play. In an effort to help you understand the costs and adjust your moving budget if needed, we've compiled a short list of things that you should look out for as you dive into a long distance move.
Start with Size
As seen in the chart we created for you above, the size of your home, which usually correlates with the amount of and weight of your household goods is the main determinant in the cost of your move. Simply put, if you have a one bedroom apartment with just minimal furniture, your move should always cost less than someone in a large four bedroom home with tons of household goods. Since the weight of your items can increase cost, this is an excellent time for you to donate or get rid of things you no longer use. That's right, de-cluttering your space can save you money and make unpacking and setting up your new home in Dallas that much easier.
The Contents of Your Move
Even after you downsize and get rid of some things, you may still have a rather expensive move. How is this possible? Well, the contents of your move are important as well. Whenever a customer needs help moving things such as a hot tub, grand piano, expensive artifacts or other hard to move items, they should expect the overall price of their move to increase exponentially. At AVL, we stress to customers that even though it may cost more, trusting professional movers in these situations is the right way to go. The last thing you want is to have to pay for expensive repairs by cutting corners with amateur movers or attempting a difficult do it yourself move.
Examining Your Moving Needs
When many people think about the moving process, they envision movers lifting boxes into trucks and driving them across town. While this much is true, the specifics of every move can be very different. For some, moving means hiring a company to do all of the packing, unpacking and supplying storage units along the way if needed. A move like this would obviously be more expensive than one where the customer simply needs a company to do some heavy lifting.
Why are the benefits of moving to Dallas?
They say everything is bigger in Texas. Well, Dallas simply embodies this saying. As a rapidly growing city, Dallas is the proud home of my residents who are looking for ways to improve their lives. If you're excited to live here, we can't blame you. Here are some of the main reasons you should relocate to Dallas.
Expand Your Career
Did you know that Dallas is the proud headquarters of mega companies like Southwest Airlines, ExxonMobil and AT&T? With a strong infrastructure, it is the ideal please to make a career change or grow in the one you currently have. With employment rates that outshine other major cities, we see why so many people are relocating to Dallas.
Give Yourself a Tax Break
As you work on your career goals, why not move to a city that lets you save money in the process with every check that you make? Texas does not make its residents pay state or local income tax. This is a huge deal and will help you save money as you work on a better quality of life.
Low Cost of Living
Here's a fun fact: New York has a 129 percent higher cost of living than Dallas while Miami has a 14 percent higher cost of living. Dallas is a comparable city as far as nightlife, entertainment options and more. So, why wouldn't you move somewhere that has a much lower cost of living? In an effort to continue to save money and embrace a better quality of life, calling Dallas home is an excellent idea.
Our List of the Best Neighborhoods in Dallas, TX
A major part of moving is deciding what neighborhood to call home. If you're a bit overwhelmed about what neighborhoods you should check out, its okay. Here at AVL, we do the background work for you to make your transition that much easier. We did some research. Here's our list of the best neighborhoods in the Dallas area.
Plano: Located in Collin County, Plano has no issue standing out for good reasons. Known as one of the best neighborhoods to raise a family in all of Dallas, it helps that finding affordable housing is easy here. Whether you're looking to rent or buy, there will be many options for you and your family. Complete with tons of great restaurants and shopping centers, living here is easy. 
Richardson: Located in Dallas County, Richardson provides the quality of life that you deserve. With a population of approximately 115,000, there's lots of room to meet new people and expand your social network. With a booming downtown district, there's also great opportunity to broaden your career prospects. As Richardson continues to grow, diversity is improving as well. This is the kind of place where you and your family can fit in no matter where you're from. 
Colleyville: Thanks to its exceptionally low crime rate, Colleyville is regarded as the safest place to live in Texas. While the security and quiet neighborhoods are great, this is a place that has a whole lot more to offer. With median rent coming in at less than $2,000, it is readily affordable whether you're a single professional or a family looking to get back on your feet after a few tough months. Located just 20 minutes from Dallas, it is isolated with easy access to big city life. 
Keller: Located in Tarrant County, Keller is perfectly located in the Dallas Fort Worth area. Home to just under 50,000 residents, it stands out for its affordable rent and tons of homes for sale that are below market price. So if you are looking to relocate and have a tight budget, you may want to keep this neighborhood near the top of your list. A staple on various "Best Places to Raise a Family" lists nationally, it lives up to the hype with its low crime rate, cheap cost of living and friendly residents. 
Double Oak: This Dallas suburb is filled with all of the things most people moving want.  Thanks to it's low crime rate, excellent public schools, amazing restaurants and quiet neighborhoods, Double Oak stands out among places that you should consider moving to. Home to just over 3,500 residents, it was a tight knit community where everyone does their best to improve the place they call home. 
Let's Get Your Move Started!
If you're still not sure a move to Dallas is right for you, making a cross country move from Greensboro to Arlington, TX (1,330 miles), Greensboro to Fort Worth, TX (1,344 miles) or Greensboro to Austin, TX (1,352 miles) and stay within a similar price range as the one estimated above.
Remember, with American Van Lines on your side, no move is too difficult. We are standing by to take your call and make your move a success. Texas awaits!