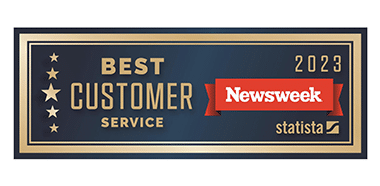 Testimonials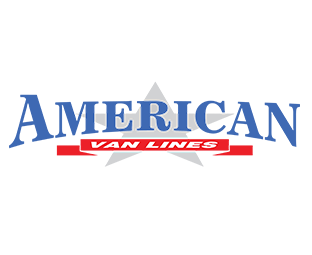 American Van Lines
954-630-0316
$$$
1,401 Testimonials
Disclosure
The reviews displayed may or may not be a complete set. Reviews may be removed if they:
i. Are abusive. An abusive review or comment is one that makes personal attacks, threatens, or harasses others, or uses profanity.
ii. Violate privacy. Reviews that mention specific names of individuals or personal information in a manner that is inappropriate and/or unrelated to the performance of the service rendered are subject to removal.
iii. Are not from a current customer.
iv. Contain material falsehoods.
v. Are deemed inappropriate.
To encourage all feedback, positive or otherwise, an equal incentive for reviews, regardless of rating, may have been provided to the reviewer.
Google reviews provided via APIs https://www.google.com/+/policy/embedded-content.html
Moving from Greensboro to Los Angeles
Making the move from Greensboro, NC to Los Angeles, CA isn't a small feat. Not only are you looking to move cross country, but you're making a major shift from a city filled with small town charm to one of the biggest cities in the country. If you're feeling overwhelmed about your transition, this is the perfect time for you to lean on a reliable moving company like American Van Lines (AVL). With us in your corner, you can focus on finding the right apartment or house in Los Angeles and tying up loose ends in Greensboro prior to your big move.
How much does it cost to move from Greensboro to Los Angeles?
As we hinted above, the move from Greensboro, North Carolina to Los Angeles, California is no small feat.  With 2,467 miles between the two cities, it takes a moving company with experience and skill to complete the move smoothly. If you are worried about your moving budget, we completely understand. Money issues are real and that's why we want to do everything we can to prepare you for your cross country hike. We've created a chart below with a FREE moving estimate for you to review.
One bedroom Apartment = 4000 pounds – $4,888
Two Bedroom Apartment = 6000 pounds – $6,812
Three Bedroom House = 10,000 pounds  – $10,559
4- Bedroom House = 14,000 pounds – $14,156
* Please note: These price ranges are estimates based on thousands of move we do each year. Prices will vary based on distance, weight of household goods, special requests and specific moving services needed. Please fill out our free online quote form to get your detailed, personalized, no obligation, FREE moving quote today.
What Impacts the Cost of Your Move?
Are you wondering how we figured out your estimate? If the chart didn't make it clear enough, we are here to break things down for you a bit more. Here are three things that can affect the cost of your move.
The Amount of Household Goods You Have: Before you make a major cross country move, it's always wise to spend some time de-cluttering and getting rid of old items you don't need. Why do we think you should do this? Well, the more household goods you need moved, the more expensive your move will be. This is the main reason why a 4-bedroom home usually costs more than a 1-bedroom. Since the weight of your household goods are a major factor, it's wise to donate things you no longer have use for.
Specialty, Hard-to-Move Items: For some customers, moving means having a moving company move things like a washing machine, a few sofas and kitchen items. For others, moving moves finding a way to move a hot tub, a pool table and fine art. If you're part of the latter group, you can expect to pay more. Since not all movers are equipped to move specialty items, it is vital that you invest in a moving company that has the experience and know-how to safely move these items cross country for you.
Exploring the Fine Print: Do you know what a full service move is? In essence, it is the kind of move where a moving company handles every aspect of the move for a customer. This includes everything from packing and unpacking household goods to finding storage units and providing a cleaning service after you move out of your old unit in Greensboro. On the other hand, if you are just looking for a moving company to do some heavy lifting for you, then you can expect your move to be a bit more affordable.
Why Should You Move to Los Angeles?
Let's take a look at the benefits of moving to La La Land. There are many, but we've pinpointed a few that you should be insanely excited about.
Beautiful, Breath-taking Weather
While Greensboro certainly has its share of beautiful summer and fall days, there's nothing quite like life in Los Angeles. Imagine, wearing a nice sweater with shorts in the winter at brunch or spending summer at the beach with your family. Los Angeles is one of the few cities in the country that can offer you relatively warm weather year round.
Show Business
One major benefit of life in LA is the access to Hollywood, bright lights and show business as a whole. So, if you have dreams of becoming an actor, singer or being on stage, this is definitely the right home for you. Additionally, show business also means a variety of jobs for those working behind the scenes. From producers and camera men to directors and stage managers, there are tons of employment opportunities here that you should explore.
The Great Outdoors
Here's a fun fact: There are more than 30 miles of beaches in Los Angeles. Whether you want to lay out and get a tan, do some rollerblading with friends or just enjoy a picnic in the park, this is the perfect place to do it. Known for beautiful weather as we previously mentioned, it only makes perfect sense that you get outdoors and enjoy all that Los Angeles has to offer.
Finding the Right Neighborhood in Los Angeles: Where Should You Move?
One of the toughest parts of moving is deciding on the right neighborhood. In an effort to make your transition easier, we did some research for you. Here's our list of the best 8 neighborhoods in Los Angeles.
Beverly Hills: It's hard to make a list of the best places to live in Los Angeles without including Beverly Hills. The iconic suburb has gained fame in TV and entertainment but there's a lot more to it than the large, pricy homes and movie star sightings. Home to friendly residents, some of the best schools in the country and countless nightlife options, once you find a home here, you won't ever want to leave.
Culver City: Fun Fact: Culver City is home to the legendary Sony Pictures Studios. But, this isn't the only cool thing about this Los Angeles suburb. Known for its friendly residents, this is the ideal place to raise a family or get settled and really go after your dreams. With a median rent of $1800, it isn't the cheapest place but it definitely provides peace of mind, quality schools and low crime rate.
South Pasadena: Home to excellent schools and a fun nightlife scene, South Pasadena is a rare city that's perfect for young singles and families looking for stability. With a population of just over 25,000 residents and a median rent of less than $1700, it is one of the more affordable places to live in Los Angeles. This is the kind of place where you'll want to grow old.
Santa Monica: This coastal city located west of downtown Los Angeles is a staple on "Best Places to Live" lists for good reason. From the breathtaking views at Palisades Park (a major tourist attraction) to a morning stroll watching the sunrise at Santa Monica Beach, you'll spend lots of time outdoors here. Whether you are looking to stay fit and workout at the iconic Muscle Beach or go on a romantic date at the Santa Monica Pier, life here will be fun and comfortable.
Manhattan Beach: If you're looking for a laid-back community that's filled with diverse families and outdoor lovers, look no further than Manhattan Beach. The ideal home for surfers and those who love to hop on a bike for a ride, Manhattan Beach is a chic area with tons of locally-owned cafes and restaurants. Plan a family fun day at the aquarium or just cook and relax at home in your quiet new neighborhood.
Redondo Beach: From a romantic dinner at the Redondo Beach Pier to a nice camping weekend at Hopkins Wilderness Park, Redondo Beach presents you with ample options to enjoy life indoors and out. With Pier Avenue, a lively street leading directly to the beach, you can look forward to cocktails with coworkers and catching up with family and friends. Safe with great schools (public and private), there's lots to love.
Rolling Hills: With a median rent of over $3,000, Rolling Hills isn't for everyone. However, if you can afford it, this is an excellent place to call home and raise a family. This gated suburb of Los Angeles presents you with all the subtle luxury that you'd expect and desire. With private roads and three entry gates, it provides the sense of security and exclusivity that few other places will.
San Marino: Although San Marino is known for its large Asian population, it is more diverse than people give it credit for. If you're looking for a suburb with a small town, rural feel where you can raise a family, this is an excellent option. With median rent at around $3500, it's not the cheapest of the options on our list but you can find beautiful apartments here.
Explore Your Options
While Los Angeles is amazing, if you decide it's not right for you, there are other options for you to explore. Consider making a cross country move from Greensboro to Malibu, CA (2,500 miles), Greensboro to Burbank, CA (2,469 miles) or Greensboro to Anaheim, CA (2,460 miles) and stay within a similar price range as the one estimated above.
Whatever you decide, American Van Lines will be waiting to help!