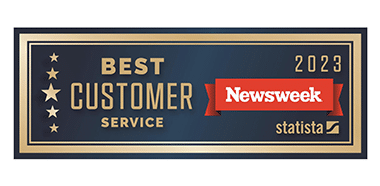 Testimonials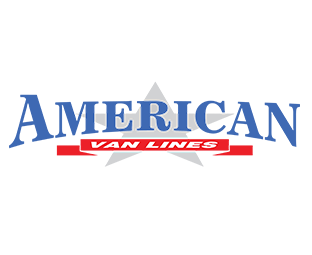 American Van Lines
954-630-0316
$$$
1,401 Testimonials
Disclosure
The reviews displayed may or may not be a complete set. Reviews may be removed if they:
i. Are abusive. An abusive review or comment is one that makes personal attacks, threatens, or harasses others, or uses profanity.
ii. Violate privacy. Reviews that mention specific names of individuals or personal information in a manner that is inappropriate and/or unrelated to the performance of the service rendered are subject to removal.
iii. Are not from a current customer.
iv. Contain material falsehoods.
v. Are deemed inappropriate.
To encourage all feedback, positive or otherwise, an equal incentive for reviews, regardless of rating, may have been provided to the reviewer.
Google reviews provided via APIs https://www.google.com/+/policy/embedded-content.html
Moving from Austin to Chicago
From climate to culture, making the move from Austin to Chicago will be both exciting and nerve-racking. Anytime you make a move, it comes with significant upheaval and adjustment, especially when that move is to a completely different region of the country (The distance between Austin, Texas to Chicago, Illinois is approximately 1,160 miles!). As you put away your boots and unpack your winter coats, check out our guide to make your move to the windy city a breeze! 
How much does it cost to move from Austin to Chicago?
One bedroom Apartment = 4000 pounds – $3,542
Two Bedroom Apartment = 6000 pounds – $4,831
Three Bedroom House = 10,000 pounds  – $7,351
4- Bedroom House = 14,000 pounds – $9,749
* Please note: These price ranges are estimates based on thousands of move we do each year. Prices will vary based on distance, weight of household goods, special requests and specific moving services needed. Please fill out our free online quote form to get your detailed, personalized, no obligation, FREE moving quote today.
Understanding how moving costs are calculated
On the surface, moving costs are calculated by taking the estimated time to complete a move and multiplying it by the moving company's hourly rate. However, it is rarely ever this simple and there are many factors that can impact the cost of your move.
Here are some things that will affect how much you pay for moving services:
Your moving date
If you're moving during the summer months, this is known as peak season. With moving companies in high demand, you can expect prices to be higher than usual. 
The size of your move
This one should be the most expected factor on our list. As you can clearly see above, the size of your home drastically affects how expensive the move is. This makes sense because the bigger the home, it typically means that the movers will have to move more items. 
Packing services 
If you don't have time to pack your belongings yourself, you can actually hire us to do it for you!.
Storage needs 
Not all moves are simple and can be orchestrated from Point A to Point B. In fact, thousands of people use storage facilities each year. Regardless of whether your new home is too small or you're staying with a friend while you renovate, storage facilities can be essential. Just factor in the additional costs.
4 Reasons You Should Move to Chicago
When considering a move from Austin to Chicago, there are plenty of changes and stressors that you will face. However, don't forget that new can also be exciting and an opportunity for new experiences. Here are 4 reasons to get excited about your move to Chicago
Public Transportation: Chicago boasts of one of the world's finest train systems. When looking at where to move, this will provide you an opportunity to look in some suburbs that can be less expensive and have a more laid-back feel, while still giving you easy access to opportunities in the city. 
Sports Teams: Although Austin has UT, if you are a sports fan, Chicago is one of the best cities in the US to catch a game. With storied franchises and stadiums, Chicago will provide a major upgrade for the sports fans in your family. 
Education: Whether you are starting a family, or looking for educational opportunities yourself, Chicago and its suburbs offer more diverse and highly rated options than the smaller city of Austin.
Entertainment: From festivals to fine-dining, Chicago is one of the best cities in the US to have access to a diverse set of entertainment options. No matter what you like to do for fun, you can bet that Chicago will more than deliver in keeping you entertained all year round.
The 5 Best Neighborhoods in/near Chicago  
Printers Row: If part of the appeal of moving to Chicago from Austin is a larger city feel, then Printers Row is a great place to look. Located near the University of Chicago, it provides a dense, urban feel with plenty of access to nightlife, restaurants, and transportation for you to get the most out of your move. Also, with a median home price of $279,000 and above average public schools, it is a good place for young families.
Clarendon Hills: With high-quality public transportation, the Chicago area provides a unique opportunity to take advantage of moving to a nice suburb without having to give up the things you love about the city. If you are starting a family, Clarendon Hills boasts some of the best public schools in the Chicago area. It has a dense suburban feel with plenty of parks, coffee shops and restaurants for you and your family to enjoy.
West Loop: With a population of 35,215, West Loop offers a dense urban feel that might be just what you are looking for in your move to Chicago. With easy access to public transportation, West Loop is a great place to experience all that Chicago brings to the table. In this neighborhood, entertainment and nightlife are combined with a reasonable cost of living and good public schools to meet a variety of needs.
Lincoln Park: When looking for a place to start out in Chicago, there are few neighborhoods better than Lincoln Park. With a dense urban feel and proximity to many bars, restaurants, and parks, Lincoln Park is a great place to get a good feel for all that Chicago has to offer. Also, the schools in the area are good and residents tend to be liberal so coming from Austin, you should feel right at home quickly.
Long Grove: If you are moving from the outskirts of Austin and prefer a more rural feel, Long Grove is the neighborhood for you and your family. Although the housing price may be higher than you are accustomed to, if you want quality public schools and a quiet place to start your transition to the Chicago area, Long Grove has what your family needs to succeed.
We are the experts Long distance movers 
At American Van Lines, we have experiencing headlining moves from Austin to Peoria, IL (1,026 miles), Austin to Naperville, IL (1,130 miles) and Austin to Rockford, IL (1,150 miles). Call us Today for your Free moving quote!